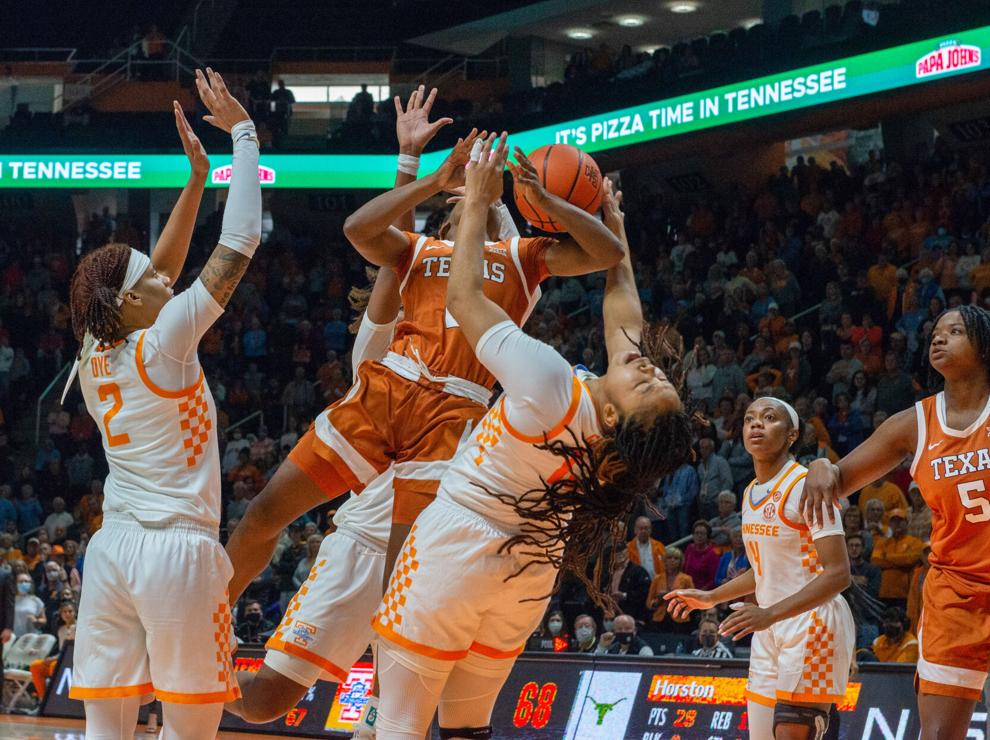 The No. 16 Lady Vols defeated No. 12 Texas 74-70 in an overtime thriller Sunday.
The game was back and forth, but a big third quarter from the Longhorns put Tennessee down big heading into the fourth. At one point, the Lady Vols trailed by as much as 12.
The Lady Vols were able to crawl back in after a fourth quarter run.
"Something we've be harping on is just staying together," guard Jordan Horston said. "When we stay together when things get hard, I think that's when we play our best basketball."
The Lady Vols had one of their best shooting performances of the season Sunday. Tennessee shot 42% from the field and 44% from three. The Lady Vols also shot 66% from the line, a low number undoubtedly, but better than their season average.
Tennessee's fourth win of the season came behind huge performances from a few different players.
Horston led all scoring with 28 points. She also grabbed 15 boards and dished out 3 assists.
Tamari Key lit up the stat sheet with a triple-double. The junior center had 10 points, 18 rebounds and 10 blocks.
"Without her, we don't win that game, honestly," Horston said. "Without everybody that played the game, we don't win the game. Tamari, she's 6-6. She won't ever want to admit it, but she's 6-6, probably 6-7. She can move. She's fast. I mean, that's the cheat code right there."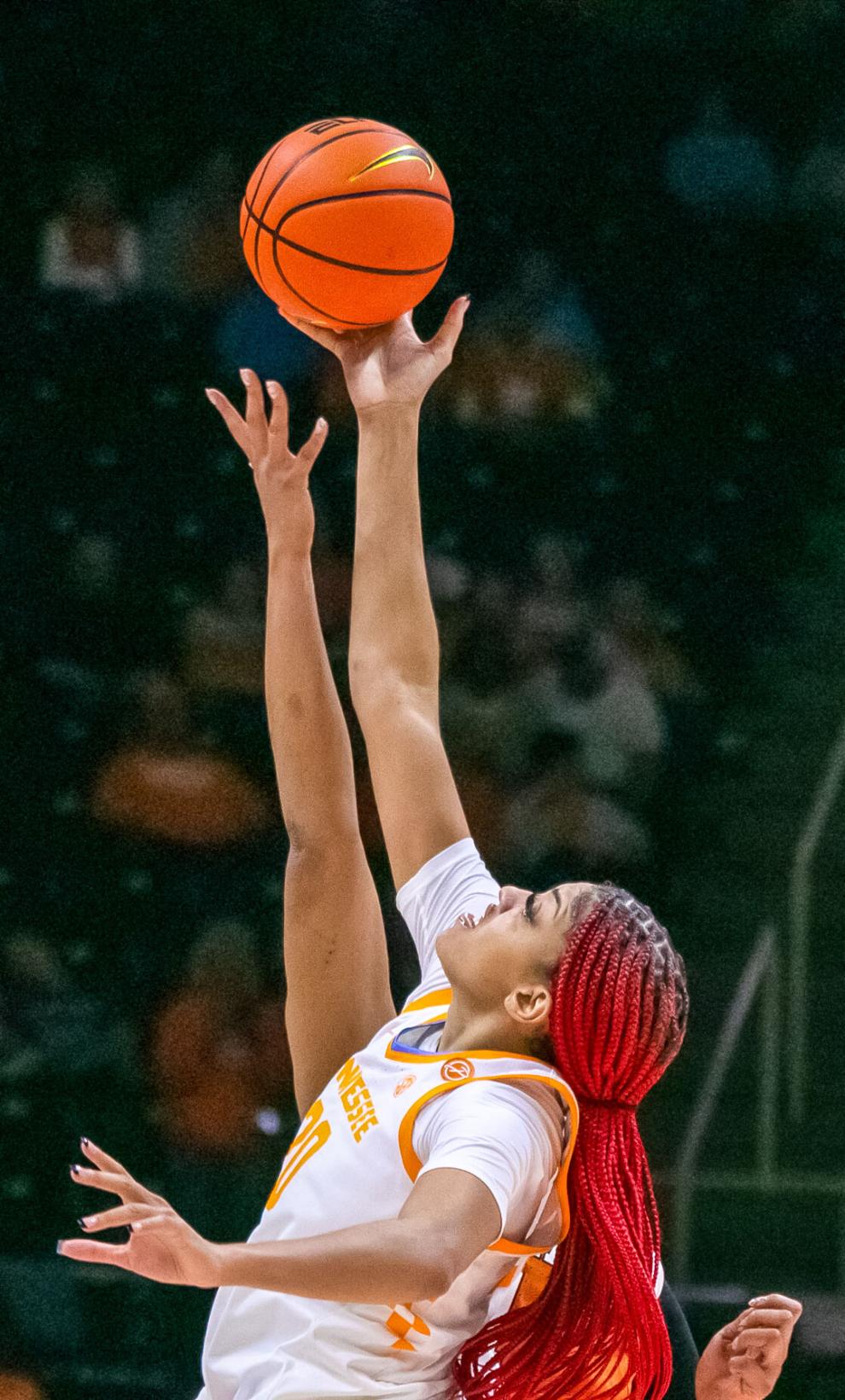 "Tamari's going to do what Tamari does, and we just want to keep playing off of her."
Key's performance Sunday was just the fifth triple-double in Lady Vol history. Key is also now the only Lady Vol with two career triple-doubles.
"Right now, Tamari's playing with a toughness that's just different," head coach Kelly Harper said. "We talk about toughness, it's not always physicality. Toughness is making the right play mentally."
Key's minutes were limited in Tennessee's first couple of games because she got into foul trouble, but in the last two she has played for the majority of the game.
"She's able to stay in the game, give us long minutes," Harper said. "She wants the ball. She's doing a great job defensively and just really proud of her and how she's playing right now ... right on track, I mean, she's just continuing to grow."
Key credits being able to stay out of foul trouble to her ability to defend shots without fouling.
"Being smarter on defense, not swatting at everything," Key said. "I think today I had a couple plays where I stayed straight up and let the ball come to me instead of trying to go to the ball."
Key's presence changes the game significantly. She was a big part of the Lady Vols' fourth quarter run, despite only scoring a couple points.
Now gearing up for the South Point Thanksgiving Shootout in Las Vegas, Nevada, the Lady Vols look to their star center to continue to alter shots and change the game.
"We have to do things differently when she's not out there, but we expect her to be out there a high number of minutes," Harper said. "I still think that there are things we can do better with her for sure. But getting these wins, her playing a lot of minutes, that's a start."
Photo Gallery - Women's Basketball vs. Texas