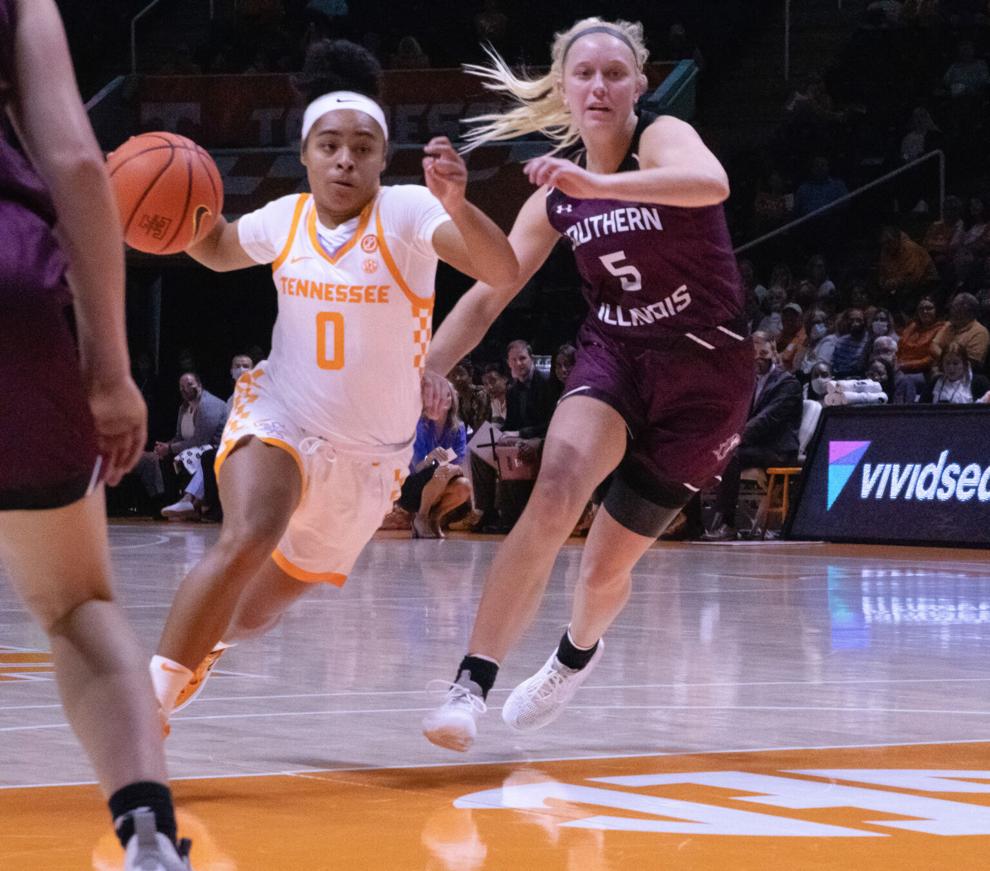 Tennessee women's basketball won its season opener Wednesday night at Thompson-Boling Arena, sneaking past Southern Illinois in the final minutes, 59-49.
The Lady Vols struggled in a lot of ways, but also found some bright spots.
Here are three takeaways from Tennessee's first game of the season.
Dye steps up as Burrell goes down
Tennessee's offensive spark and team leader Rae Burrell went down with an injury late in the second quarter after starting the game with 12 points on 6-of-9 shooting, leaving the Lady Vols with a void to fill on offense.
The answer to that void Wednesday was Alexus Dye.
Dye made her debut for Tennessee on Wednesday — aside from the exhibition last week — and she immediately stepped up big when Burrell went down.
"Somebody had to step up in her position," Dye said.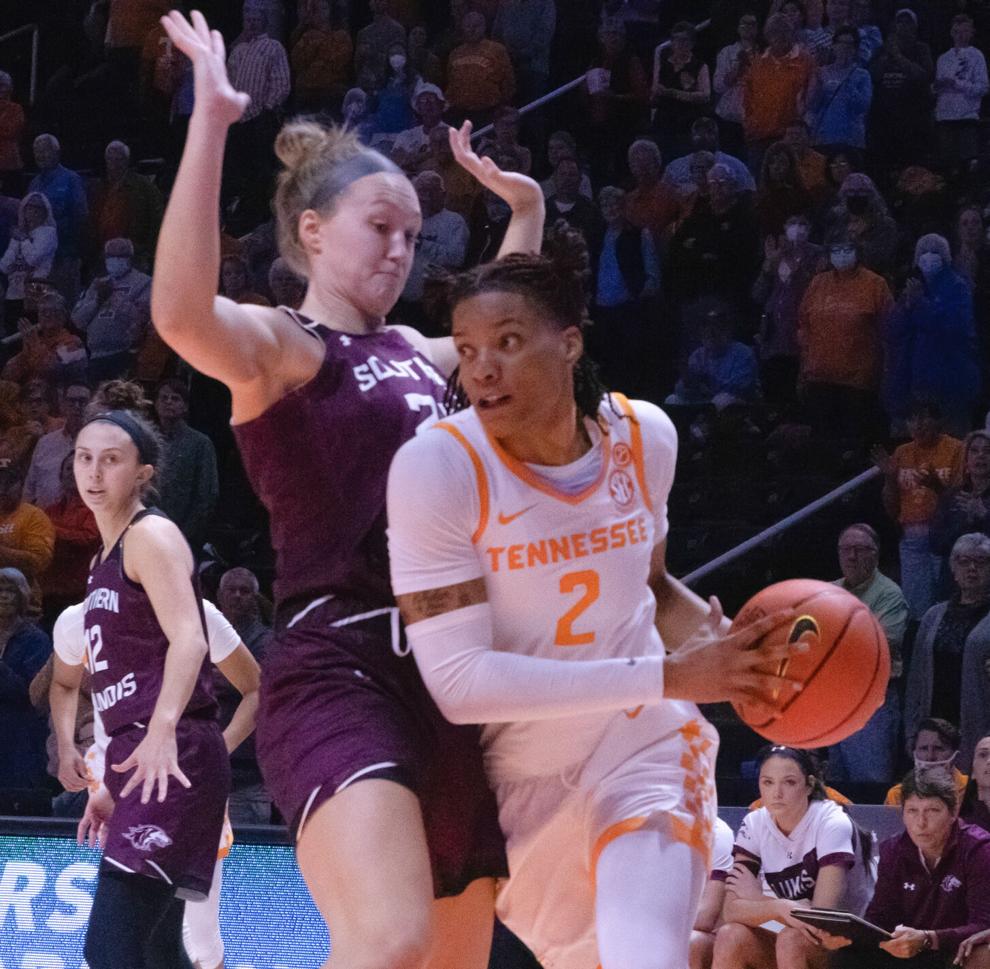 Dye played 34 of 40 minutes for the Lady Vols, putting up 12 points on 6-of-14 shooting. She also brought down 13 rebounds, 6 on offense and 7 on defense, a huge contribution considering Lady Vols' center Tamari Key was on the bench for much of the game in foul trouble.
Dye's performance was one of the Lady Vols' only bright spots of the night and let head coach Kellie Harper know that she is ready and capable to step up when her team needs her to.
Offensive struggles early, surges in second half
Tennessee's offense was lackluster from the gate. The Lady Vols shot 12-of-30 from the field in the first half, including 0-for-9 from deep.
"I thought Southern and how physical they started the game affected us," Harper said. "It took us a minute to find some rhythm offensively with their zone."
The Lady Vols went into the second half trailing 30-27.
Tennessee gathered its bearings in the second half, and eventually began to surge by the fourth quarter.
The Lady Vols outscored the Salukis 30-19 in the second half and closed out the game on a 17-2 run after being down 47-42 early in the fourth.
"I think we just knew as a team we were not about to lose this game and we turned it on," Key said.
Key in foul trouble
Key picked up 2 early fouls for the Lady Vols and spent much of the game on the bench. Key's absence left a hole in the defense, and it was a big factor in Tennessee's struggles. Key was limited to just 14 minutes total for the game.
"I'm a junior now," Key said. "I feel like that's some freshman year stuff that I was getting myself involved with. The only thing I can do about it is shake it off and look forward to the game on Friday."
Key's height and defensive presence was missed, as Southern Illinois was able to score with a little more ease in the paint.
Key's absence also meant less size on offense. The junior center is an offensive threat and without her in the paint the Salukis were able to key in on the perimeter on defense.