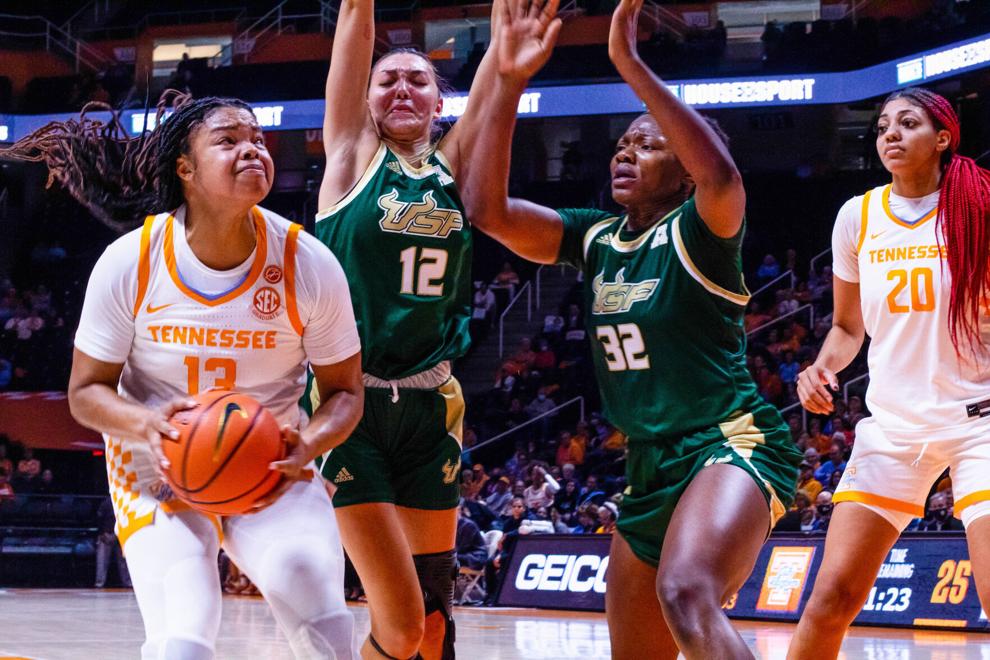 Tennessee secured its third win of the season Monday night with a win over South Florida, 52-49.
The game came down to the last second and the Lady Vols managed to get by after a few made free throws.
Here are three takeaways from the Lady Vols performance.
Horston guides Lady Vols
Jordan Horston was the spark all night for the Lady Vols with 24 points, 9 rebounds, 4 assists and a pair of steals. Horston was one of two Lady Vols in double figures on the night and was one of the only bright spots on offense.
Horston scored 12 of the Lady Vols' 14 points in the fourth quarter, including a clutch jumper and 3 made free throws that pushed the Lady Vols past the Bulls. 
"She's long," South Florida head coach Jose Fernandez said. "She's tough to defend because she's so big as a guard so she can pull up and shoot over our guys."
Horston also cut down on her turnovers from last game, which proved to be a big part of Tennessee's win. Her presence on the court will be key with Rae Burrell still out for the near future.
"I think we need Jordan to play like Jordan Horston can play," head coach Kellie Harper said. "I think that's going to be finding ways for her to be aggressive on the ball, with ball. I think that's been a difference maker in our last two games."
Key's presence proves to be big
In Tennessee's first pair of games, center Tamari Key was limited in playing time because of early fouls. Key did not have that same problem Monday, and she was able to stay on the court for 37 minutes.
Key put up 10 points, but her real contribution came on the defensive end. Key swatted 6 shots and pulled in 7 defensive boards.
"I take pride in my defense," Key said. "Getting blocks is just something that's fun for me to do."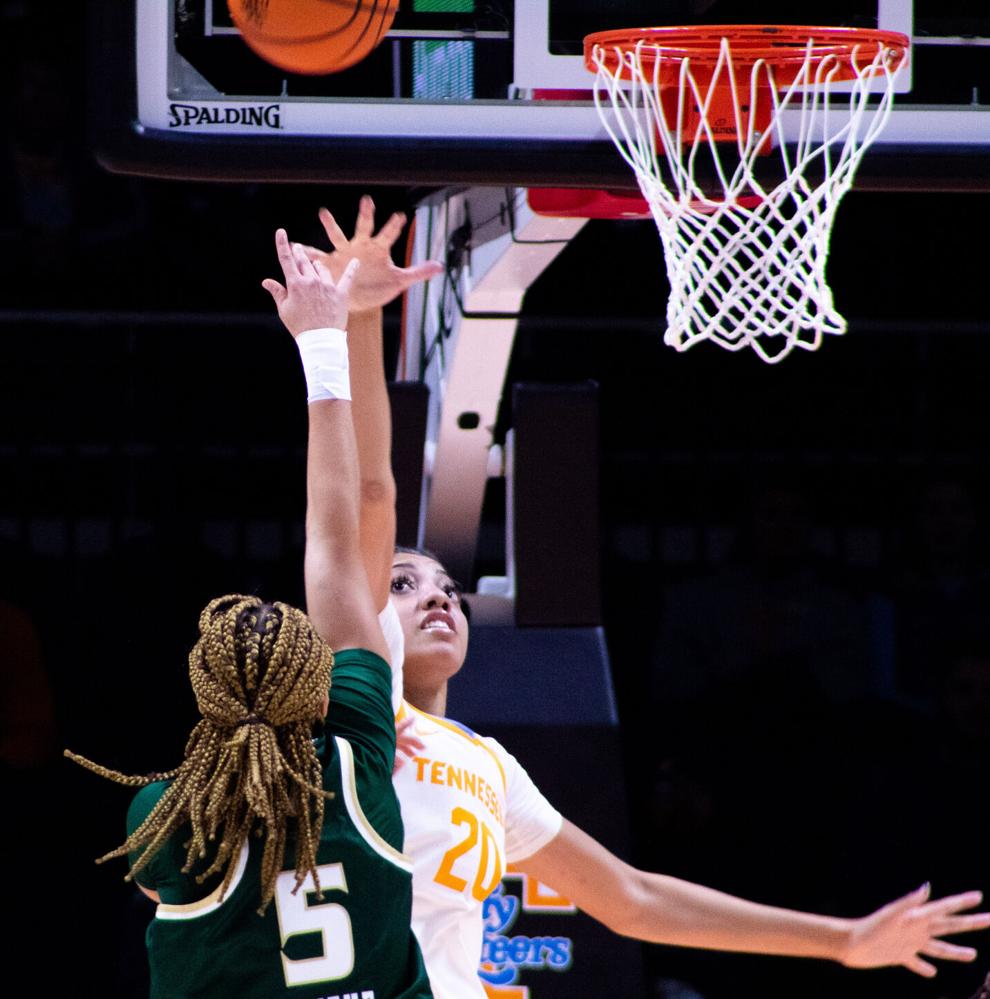 The stat sheet doesn't show it, but just having Key on the court was vital for the Lady Vols. Standing at 6-foot-6, she is able to deter the offense from driving in for a quick basket and instead forces a shot from outside the paint.
"I think for us the scheme rally helped tonight," Harper said. "She was able to roam the paint and find where she helps. She's the most effective when we can put her in that position."
Offensive struggles continue
The Lady Vols scored 109 points in their sole exhibition game. In their following three games, the Lady Vols didn't break the 60-point mark.
Missed free throws, low field goal percentages and many, many missed threes have all been themes for the Lady Vols offense through three games.
Monday was no exception, as Tennessee shot 33% from the field, made no three pointers and made 8-of-18 free throws.
"It was an ugly game for both teams offensively," Fernandez said.
The Lady Vols are undoubtedly missing some offensive production with Burrell still out, but some adjustments will need to be made before getting into the brunt of their schedule.
"In terms of fixing it we have kids that can make shots that haven't made them," Harper said. "Right now I think it's a little bit of us still trying to find our rhythm offensively."
Photo Gallery - Women's Basketball vs. USF