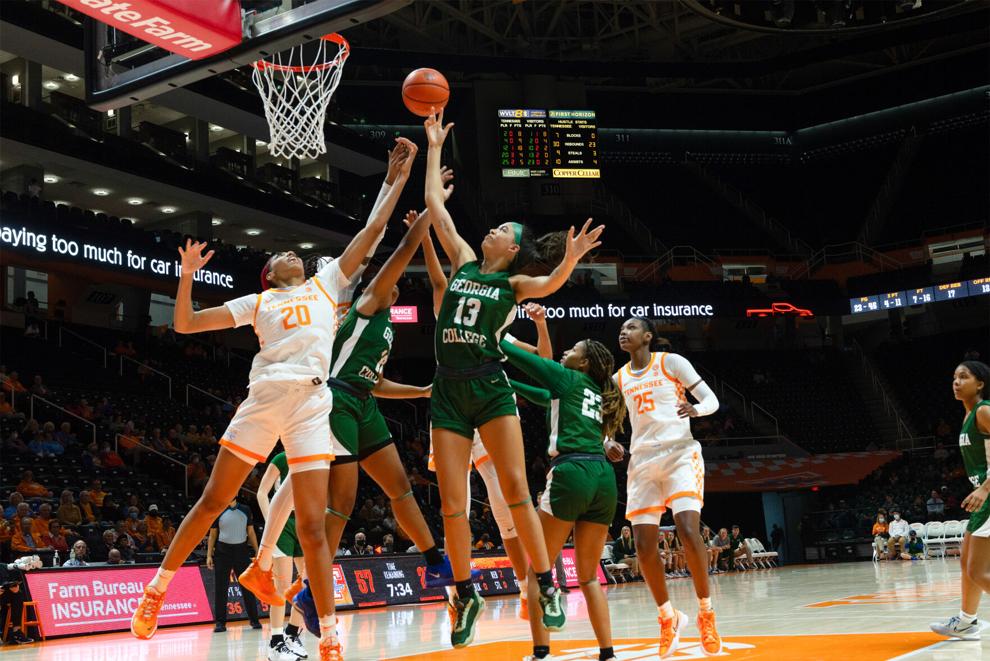 Tennessee welcomed Georgia College to Thompson-Boling Arena Wednesday night for an exhibition match. The Lady Vols won the game in a dominating fashion, 108-44.
"That was fun to get that game under our belt," head coach Kellie Harper said. "There was a lot of excitement amongst our team today. We were really looking forward to getting out there and having this so called 'dress rehearsal.'"
Wednesday's contest wasn't a just rivalry between two programs, it was also a sibling rivalry. Harper's younger brother, Ross Jolly, is the head coach for Georgia College.
"It was really cool," Harper said. "I'm going to give him a hard time for calling a couple late timeouts. I think we both enjoyed being able to do this. He's a really good coach."
Senior Rae Burrell led the way in scoring with 18 points on an efficient 7-of-9 from the field.
Four other Lady Vols were also in double digits. Jordan Horston posted 14 points, Jordan Walker and Keyen Green added 11 and Alexus Dye put up 12 in her debut for Tennessee.
Dye wasted no time getting to work for Tennessee. The graduate transfer from Troy posted her first points less than 10 seconds into the game on an alley-oop layup.
"In the beginning I was nervous because I'm a nervous person," Dye said. "But after I got my first play of the game, it made me excited. It just felt good to be out there playing for Tennessee."
Photo Gallery - Lady Vols vs. Georgia College
All 12 Lady Vols that suited up tonight scored in tonight's contest.
"It just shows that we have so many pieces that can be valuable to this team," Horston said. "Everybody got their feet wet, got their first college points and now we have to get the ball rolling. There's so many pieces of this puzzle and we're ready to put them together."
While Tennessee had an impressive offense performance, the defense also shined. The Lady Vols forced 25 turnovers on the night. Those turnovers translated to points on the other end, as Tennessee scored 34 points off turnovers.
"We did a great job of getting reflections and finding each other," Horston said. "We still have a lot to work on but that's one of the goals we had to start the game off, was to play aggressive on defense and find deflections and find ways to help our teammates."
Freshman Brooklyn Miles was a key factor in Tennessee's defensive success, collecting 5 steals on the game.
Wednesday night's game was the first game since March of 2020 that Thompson-Boling Arena had no capacity restrictions.
"It was amazing. I love the fans, I love the energy they give us," Burrell said. "It was so great to be back to normal."
While Tennessee's dominant win won't count towards its official record, the game did give Tennessee an opportunity to learn and improve before its first regular season game next Wednesday against Southern Illinois.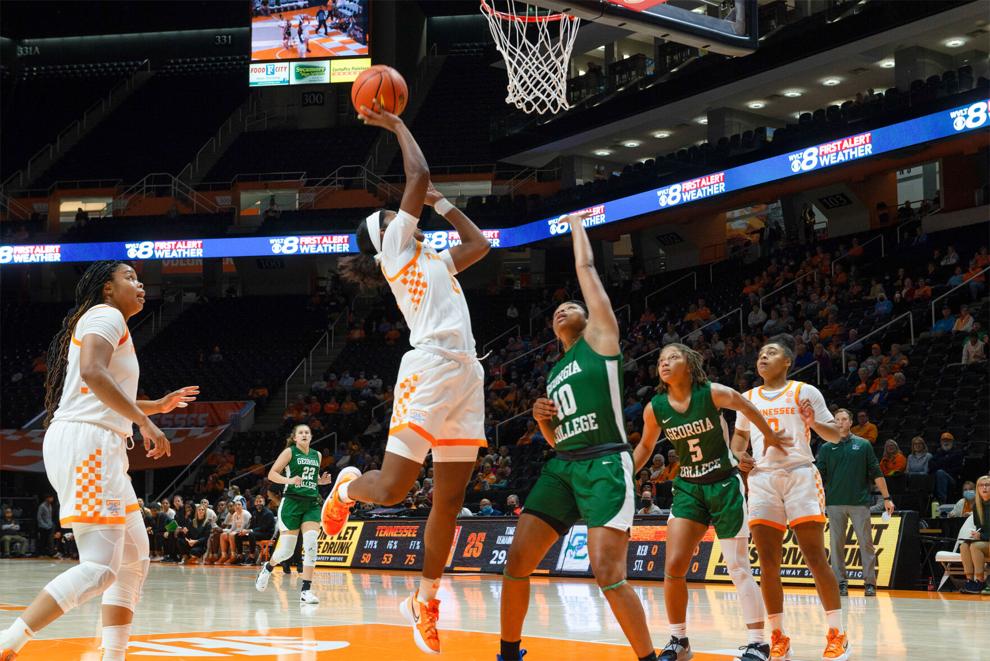 "There's a lot of positives to build on, there's a lot of things to correct and work on in the next week," Harper said. "It's a good start, we've got it on film. We'll have some great sessions this week, and I think we'll be a better basketball team the next time we take the court."