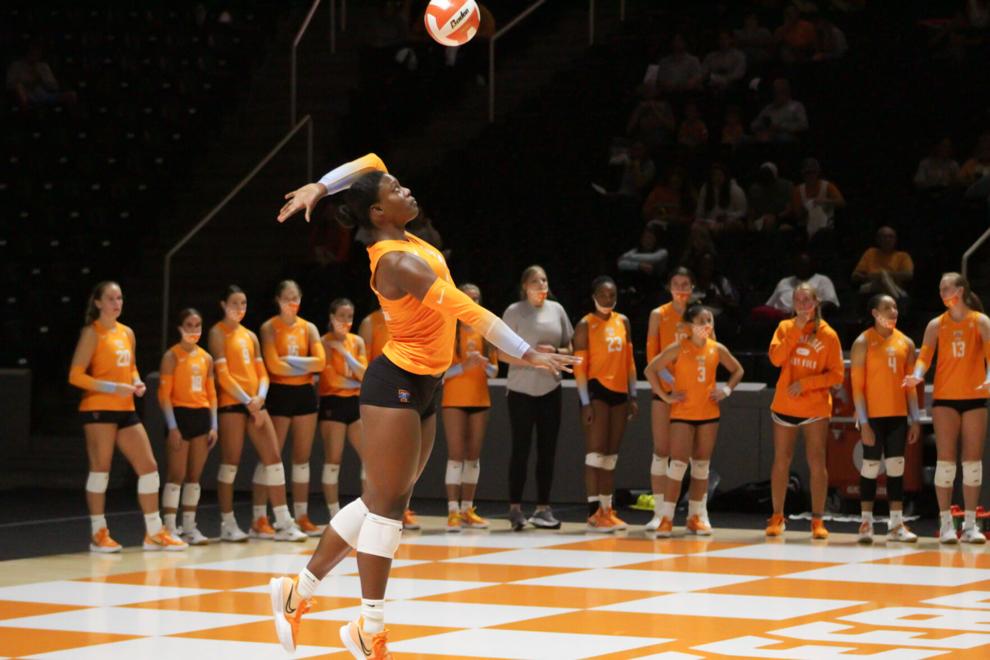 The No. 21 Tennessee Lady Vols (9-2) won their first SEC matchup on Saturday in four sets (31-33, 25-19, 25-21, 25-14) against the Arkansas Razorbacks (10-3).
The win started the Lady Vols on the right foot in the SEC, as they have one of the toughest schedules moving forward-facing SEC powerhouses like Florida, Kentucky, and Ole Miss.  
Here are three takeaways from the Lady Vols' win. 
Home team dominance 
With Tennessee's win over Arkansas Saturday, its home record improves to 5-1. Looking at the numbers, the Lady Vols dominate their opponent while at home, with four sweeps on the season already. 
The Lady Vols home advantage has not gone unnoticed, as they outscore other teams 481 to 360 in Thompson Boling Arena. 
"It feels good to be back and with our fans," senior middle blocker Danielle Mahaffey said. "We love the atmosphere that we have here and the student section. It's just good to be back home."
The Lady Vols' only home loss came from No. 7 Pitt in 5 sets.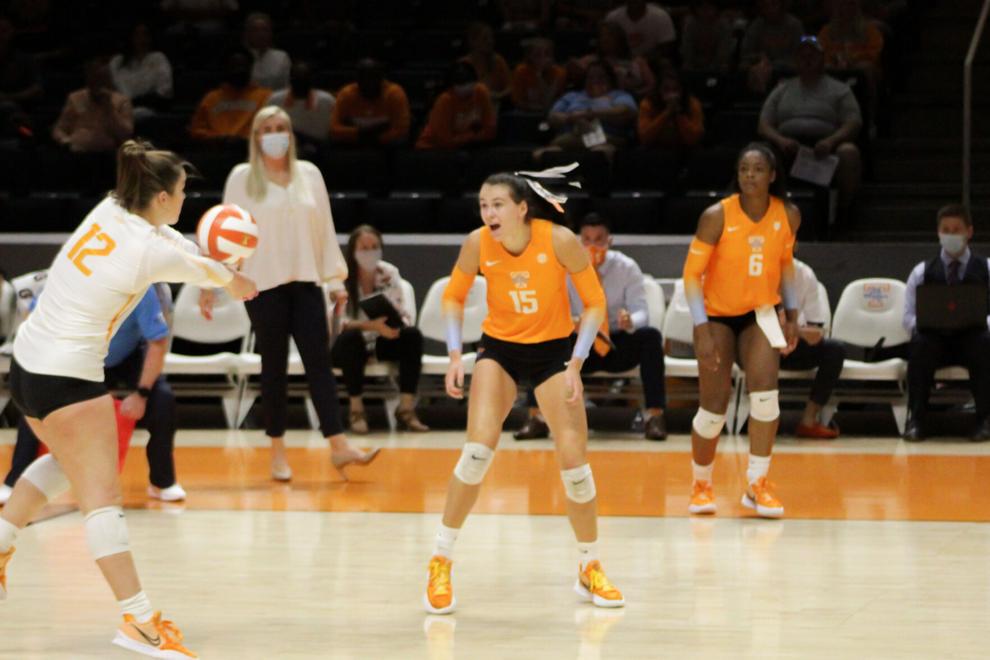 Strong defense 
One of the main issues that the Lady Vols had last week against No. 9 Purdue was their floor defense. Saturday against the Razorbacks, the Lady Vols were able to adjust and performed much better defensively. 
Leading the Lady Vols was junior libero Madison Bryant with 21 digs followed by senior setter Natalie Hayward with 19 digs.  Mahaffey was Tennessee's block leader with 12 on the night.
"You know we out-dug them with 80 digs and still had 21 blocks," head coach Eve Rackham Watt said. "We didn't have too many opportunities to dig because we were blocking so many balls. But defensively we were better. I think we still have room for improvement, but overall, we were better than last week."
Slow start in set one
Over the past 11 games that the Lady Vols played this season, they tend to build a lead early and protect it with great defense. Playing with an established lead gives the Lady Vols a safety net that allows them to make some mistakes while not costing them the set.
Unfortunately for the Lady Vols, this was not the case in the opening set against Arkansas. Tennessee simply made mistake after mistake defensively, and could not contain Arkansas' explosive outside hitter Jillian Gillen.
"I think it being our first conference match, I thought we looked a little nervous, a little tentative in the first set. Things just weren't really going well for us," Rackham Watt said. "I thought we found a way early in that second set when we started to play a little bit smoother and cleaner." 
Looking back at the numbers in the first set, Tennessee made 11 hitting errors and struggled offensively with a hitting percentage of 0.052.