Tennessee is set to finish off their non-conference slate this weekend as they host the annual Tennessee Classic.
Georgia Southern, ETSU and North Dakota State will make the trip to Thompson-Boling Arena in Knoxville.
The Lady Vols look to continue to build on what they accomplished last week at the Baylor Invitational, where they beat Houston but lost to No. 5 Baylor. Tennessee currently stands at 3-4 on the season.
The Lady Vols first play ETSU (7-2) on Friday. The Buccaneers won two out of three matches at the UAB Tournament last weekend, where they lost to the host Blazers in five sets to end the tournament.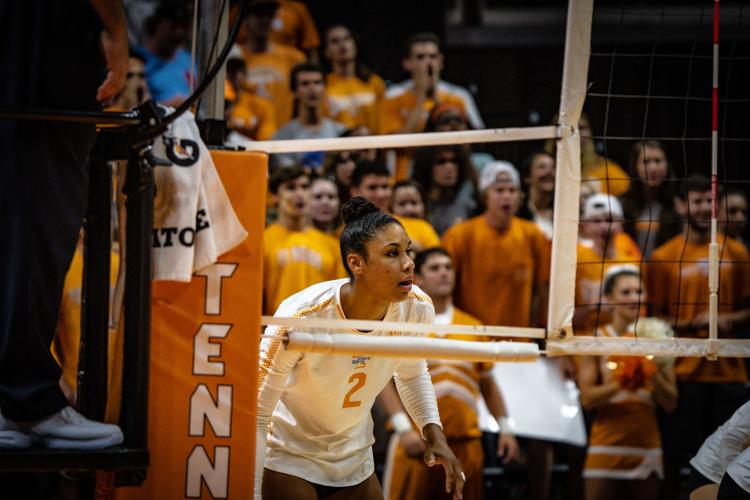 ETSU will compete in their fourth and final non-conference tournament. The last time the Buccaneers played Tennessee, they won in five sets. ETSU is first in the Southern Conference, thanks to their conference-leading hitting percentage (.242), blocks (2.51/s), and opponent hitting percentage (.156).
In the Lady Vols second match, they will play Georgia Southern (4-4). The Eagles are coming off back-to-back losses in their last two matches.
Georgia Southern is led by Maddie Bryant, who averages 3.62 kills per set, which ranks seventh in the Sun Belt Conference. Mya Wilson ranks eighth in hitting percentage (.298) and Madison Brown ranks fourth in assists (10.21 per set). Overall, Georgia Southern ranks fifth in hitting percentage as a team (.214).
Tennessee ends the tournament against North Dakota State (5-4) on Saturday night. Bison setter Kalli Hegerle is second in the NCAA with four triple doubles. She has also notched double-digit kills in five of the nine matches this season for the Bison. Hegerle along with teammate Emily Halverson were named to the NDSU Classic all-tournament team.
Since 2015, Tennessee has hosted the Tennessee Classic. The Lady Vols currently sit at 13-0 all time in the tournament's history. The last time Tennessee lost a home tournament game was in 2014, a four set loss to Memphis. 
Last year's Tennessee Classic included a win against No. 22 Michigan State and two sweeps against Belmont and Chattanooga. The Lady Vols' Tessa Grubbs and Lily Felts won All-Tournament honors. 
Tennessee has never played against Georgia Southern or North Dakota State but they do hold an all time record of 28-7 against ETSU. The last time the two teams played was in the 2018 season. That match marked Tennessee's first loss of the season after six straight wins.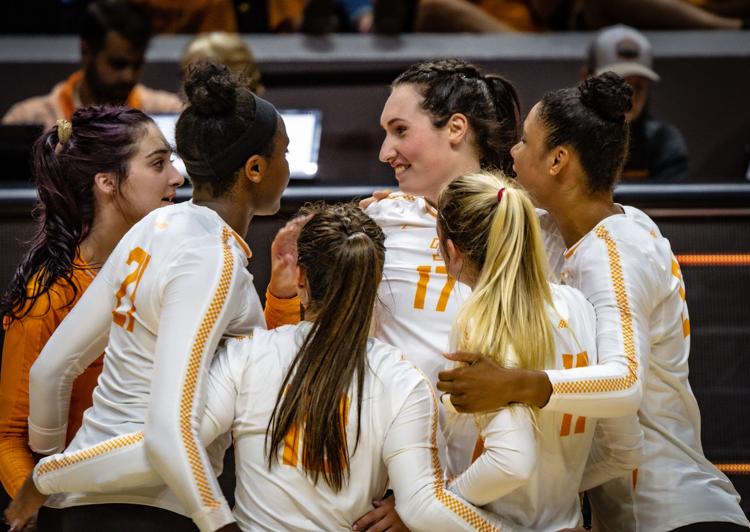 Tennessee holds a record of 106-51 (.675) since moving to Thompson-Boling Arena in 2008. Tennessee has won their last 21 matches at home tournaments including 13 straight in the Tennessee Classic. 
After the Classic, the Lady Vols open up conference play on the road for a second straight season as they will travel to Ole Miss.