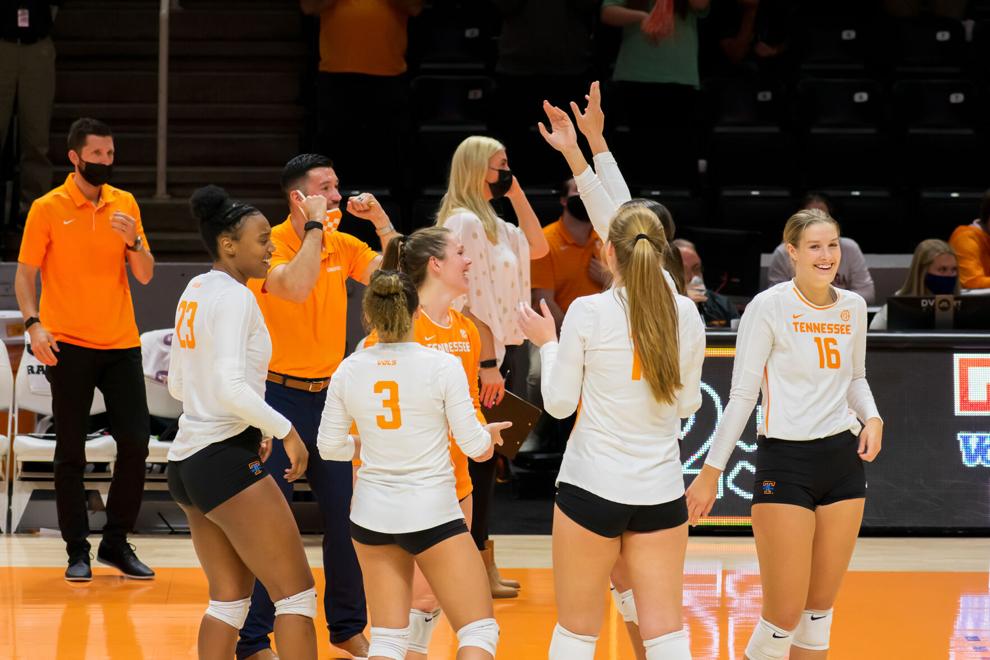 The No. 20 Lady Vols put together a strong showing in a straight set victory (25-16, 25-21, 25-14) over SEC foe Auburn Wednesday night at Thompson Boling Arena, improving their record to 11-2 (3-0 SEC) on the season.
Tennessee got out to a quick start to begin the match, taking a 5-1 lead right off the bat. The Lady Vols continued to play clean volleyball, extending their lead to 15-8 heading into the first TV timeout of the set. Tennessee would not loosen its iron grip on the set, closing it out on an Auburn receiving error 25-16.
Senior Knoxville native Lily Felts and graduate transfer Breanna Runnels led the charge on offense and defense in the first set. The tandem finished first and second in kills, Felts with 7 and Runnels with 4, as well as sharing the team lead in digs with 4 apiece.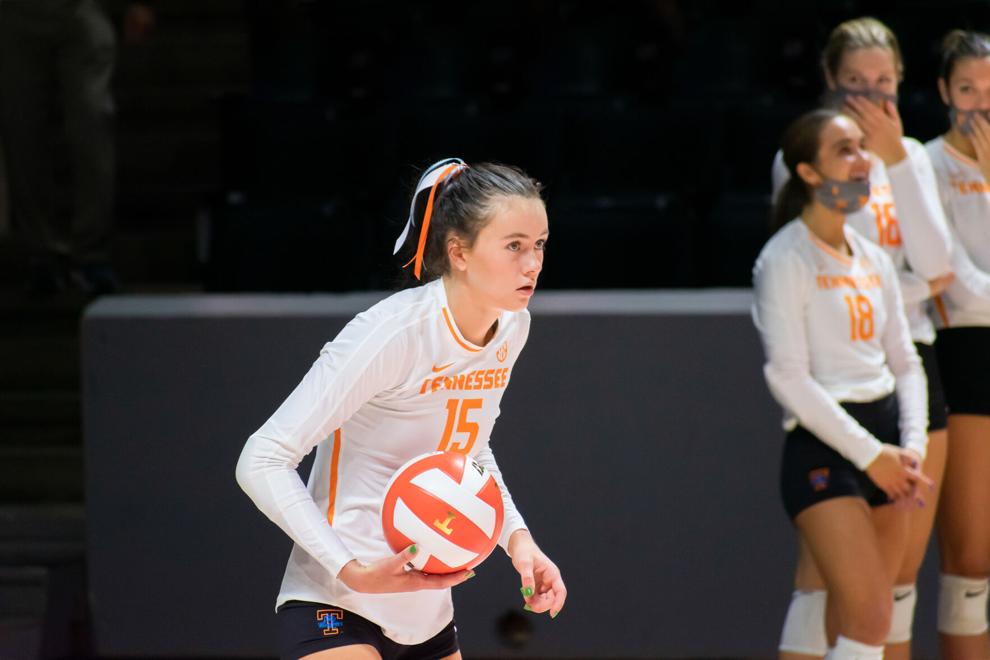 "I take a lot of pride in being more than just a hitter," Felts said. "Defense is just as important as offense and it keeps us in the game."
Head coach Eve Rackham Watt was also impressed with the outing from Felts.
"She does so much for us," Rackham Watt said. "It's hard to wrap it all up into one, but she is the glue that keeps us all together."
To start the second set, Tennessee rebounded strongly from an early 2-0 deficit to take a 5-2 lead. Tennessee continued to trade points with the Tigers, until Auburn's block caught fire and stole a pair of points, forcing Tennessee to take a timeout with a slim 13-12 lead.
The teams traded points all the way to an 18-17 score, when Runnels was able to spike one home, forcing Auburn to use a timeout at 19-17. Tennessee finished off the set with Felts' match-leading 13th kill, 25-21.
Throughout the year, blocking has been a strong suit for Tennessee, as it holds an advantage of 3.15 to 1.71 blocks per set over its opponents. However, the Lady Vols were uncharacteristically out-blocked as a team 9.5-2 over the first two sets.
"We hit too many balls down into them," Rackham Watt said. "But credit to them for what they were doing tonight."
Again Tennessee got out to a quick start to begin the third set, starting with a dominating 7-0 run. The Lady Vols kept their foot on the gas pedal, and never allowed Auburn to get back in the set. They closed out the match on a net violation by the Tigers to win the final set 25-14.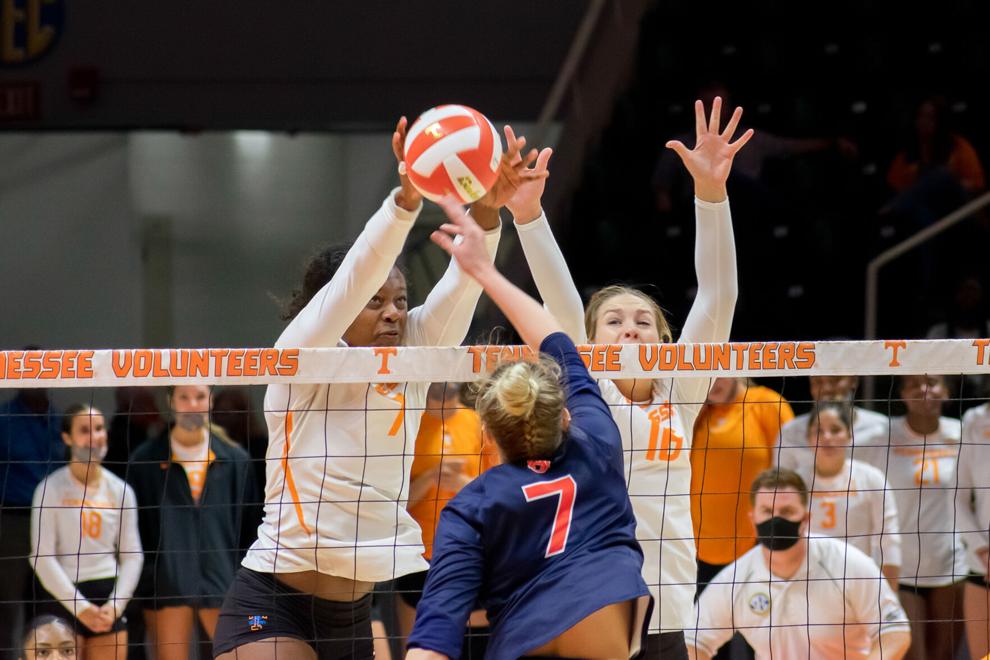 "Auburn is a much improved team," Rackham Watt said. "But our team just did a really nice job staying in it, especially in the second set when we got tested a little bit."
Tennessee will be back in action over the weekend with back-to-back matches against another conference opponent, Texas A&M. The first match is set for Saturday at 5 p.m. EST and the second is set for Sunday at 1 p.m. EST, both at Thompson Boling Arena.