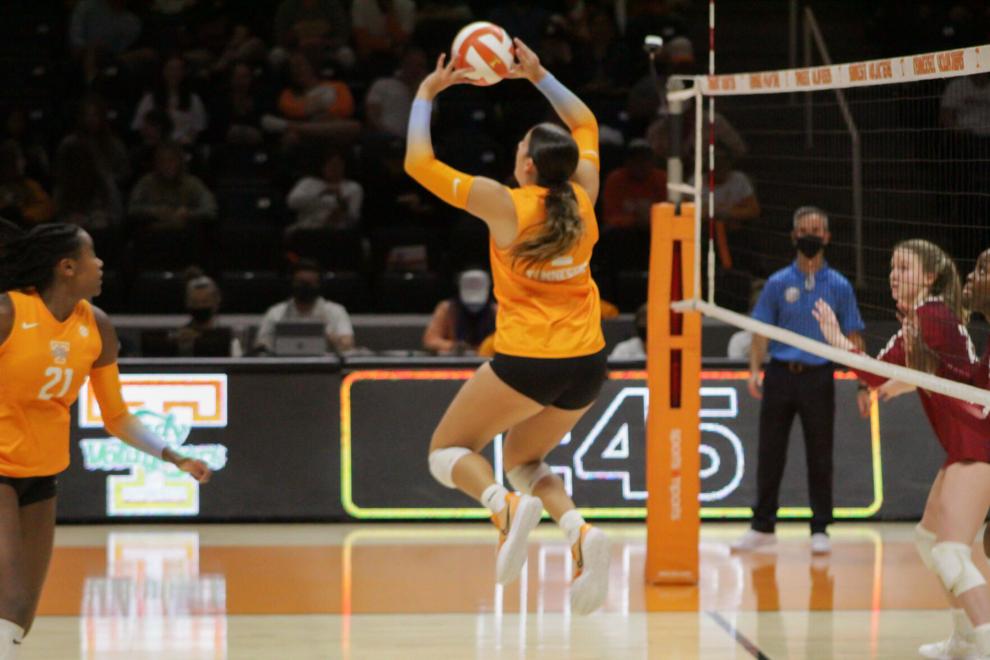 On Monday, the SEC announced its week seven honors, which featured Tennessee's own senior, Natalie Hayward, who was selected as the SEC's Setter and Player of the week. It is the fourth time in her career that she has won the Setter of the Week honors and the third time in the 2021 season. She has taken home Player of the Week two times this season.
The senior setter is a true leader for the Lady Vols and has been nothing short of reliable. She has been featured in the starting lineup in every single Lady Vols game this season. Being a senior, she not only brings a high level of competitiveness to the team but also years of experience.
Hayward's impact can't be missed as she consistently leads the Lady Vols in assists. So far in the season, Hayward is responsible for 644 of Tennessee's 777 assists. Hayward is even more lethal because she is a dual threat to Tennessee's opponents. She is more than capable of making plays on either side of the ball.
Over the weekend against the Gamecocks, Hayward was once again a big reason the Lady Vols came home with the win. She recorded 78 assists, 4 blocks and 9 kills in her two games in Columbia, South Carolina. Hayward also set her career-high in hitting percentage with .833 on Saturday.
Hayward and company will return to the hardwood Friday at 5 p.m. EST in Athens, Georgia, to face off against the SEC opponent: Georgia.