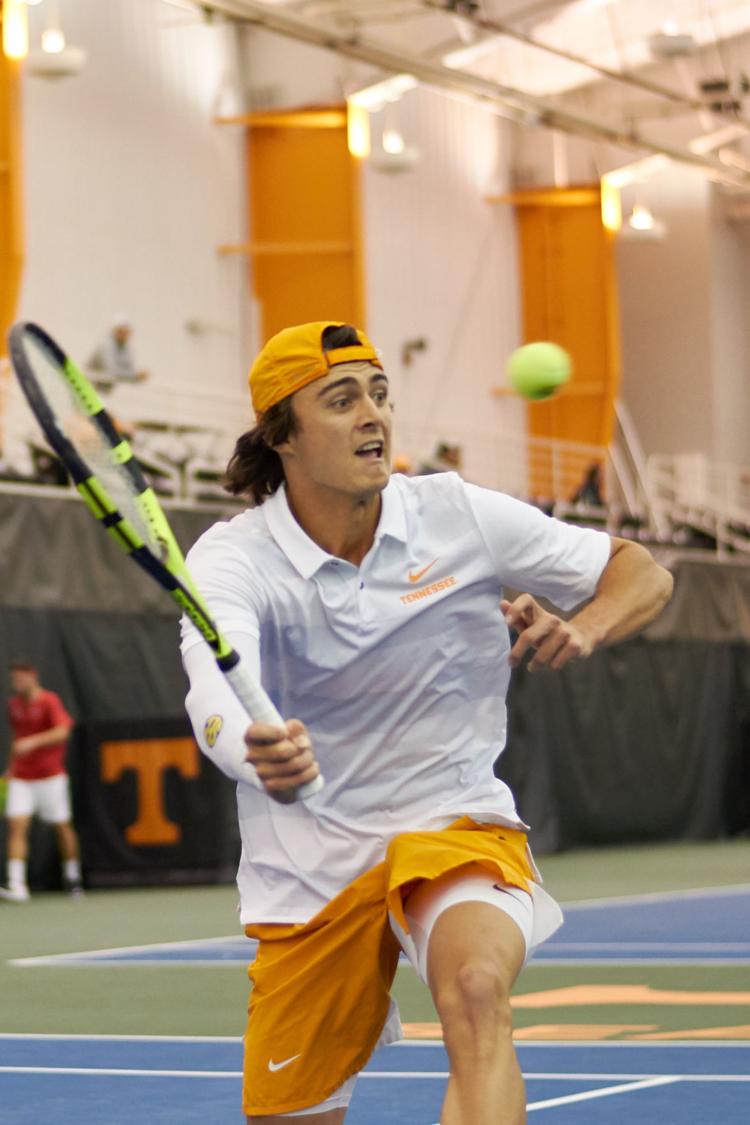 Tennessee tennis star Adam Walton has lofty goals. He's going after his second All-SEC selection in three years in Knoxville and hopes to add his name to the storied list of Vols to earn All-American status, but just three years ago in his hometown of Home Hill, Australia college tennis wasn't on his radar.
"I'd played a lot of ITF juniors," Walton said. "A lot of the college coaches started recruiting me through social media. I wasn't planning on going to college until a friend of mine from Australia, Ryan Smith, who was here before me really encouraged me to go to the University of Tennessee."
Tennessee head coach Chris Woodruff wasn't concerned with what Walton's plans were when he made it to Australia to watch the now No. 23 player in the nation, but the Vols' headman knew there was a place for Walton's game in Knoxville.
"It's really hard to see if it's the right fit during the recruiting process," Woodruff said. "One of the things I liked about Adam was he kept the ball in play. If you can keep the ball in play in college tennis, that's usually a good recipe for success."
Now in his junior year in Knoxville, Walton's strengths are still similar. The 6-foot-1 right-hander is a reliable player that won't beat himself and has a growing game that makes him one of the nation's best players.
"He's just so steady," senior Scott Jones said. "He's reliable and consistent. You know what you're going to get every single time and I think that's what's giving him so much success right now and is making him tough to beat."
"He makes a lot of balls," Woodruff said. "One thing I've been trying to get him to do gradually is become a little bit more aggressive. … He has a couple ways to hurt you, he can hurt you with his backhand down the line, he's got good little volleys and a good first serve, so we're just trying to be more opportunistic in his game."
Walton's off to a hot start in 2020. In the Vols' first 13 games Walton has lost just one singles match while earning wins over four ranked opponents. Walton also plays doubles where his pairings have posted an 8-2 record. With greater confidence coming off of an All-SEC season Walton is focusing on executing his game this season.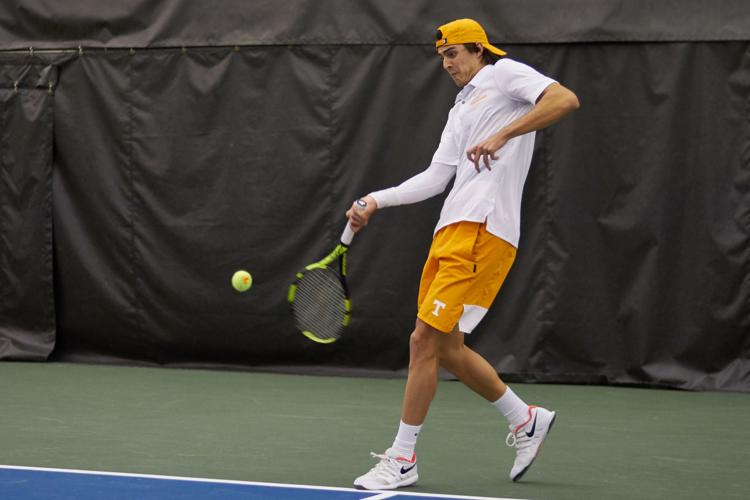 "Really, I just try to play my game well," Walton said. "I've been doing that a lot better over the last 12 months, and I feel like that's where my success is coming from, just being able to play my game and not get too worried about how good I think the opponent is and not how good I was."
"If I play my game in college tennis, I feel like there are very few people that could really take it to me."
Walton's individual success on the court has carried over to team success for the Big Orange. Despite graduating a pair of All-Americans last season, Timo Stodder and Preston Touliatos, Tennessee is 11-2 with a pair of top-25 wins over Oklahoma and Arizona State.
The hot start has the Vols ranked No. 10 in the nation and chasing SEC and NCAA Championships. While Walton's play is helping lead the way towards those championships it's not the only way Walton is affecting his team. Walton is trying to carry over the lessons he learned from a pair of All-Americans to a younger group of Vols with just as lofty goals.
"Losing them was a huge hit," Walton said of Stodder and Touliato's departure. "They were both very good mentors on court for me when I was younger. They led me in a good path and now I'm just trying to lead that path to the young guys coming in"
"He's going to work every day," Woodruff said. "He's going to do what he needs to do to get better every day. He's just one of those guys that leads by example."
It's the two banners of Stodder and Touliatos hanging in the Goodfriend Tennis Center that Walton now covets. After coming just shy off the mark last year Walton wants to submit his spot in the Tennessee history books.
"The ultimate goal is to get a banner on the wall," Walton said. "All-American status would be very cool. I was on the eye of it last year and was just short at the NCAA Tournament, so if I could get that status it would be very cool."