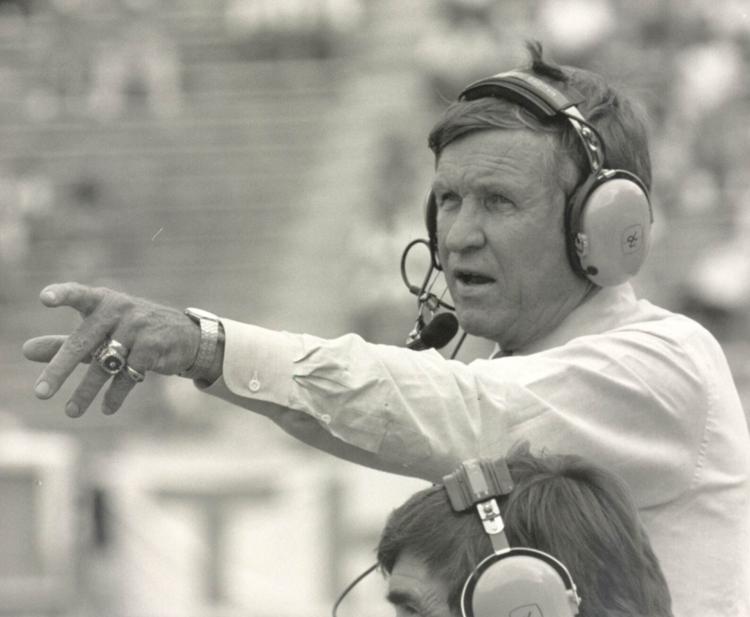 Former Tennessee running back and head coach Johnny Majors died Wednesday morning at the age of 85.
"I am deeply saddened by the loss of Coach Majors," Tennessee head coach Jeremy Pruitt said in a statement released on his twitter account Wednesday. "Not only was he a Hall of Fame player and a legendary football coach, he was a great man, leader and visionary. In my short time at the University of Tennessee, I really enjoyed our conversations about life, football and our shared passion for the Vols."
"He would light up talking about what football at the University of Tennessee meant to him. I will miss seeing him at our practices and around our building. My condolences and prayers go out to his family, his former teammates, players and coaches and the entire Vol Nation."
A Tennessee native and son of a high school football coach, Majors arrived in Knoxville from Lynchburg, Tennessee in 1954. As a triple threat tailback, Majors recorded 2,757 total yards and 25 touchdowns in his three years at Tennessee.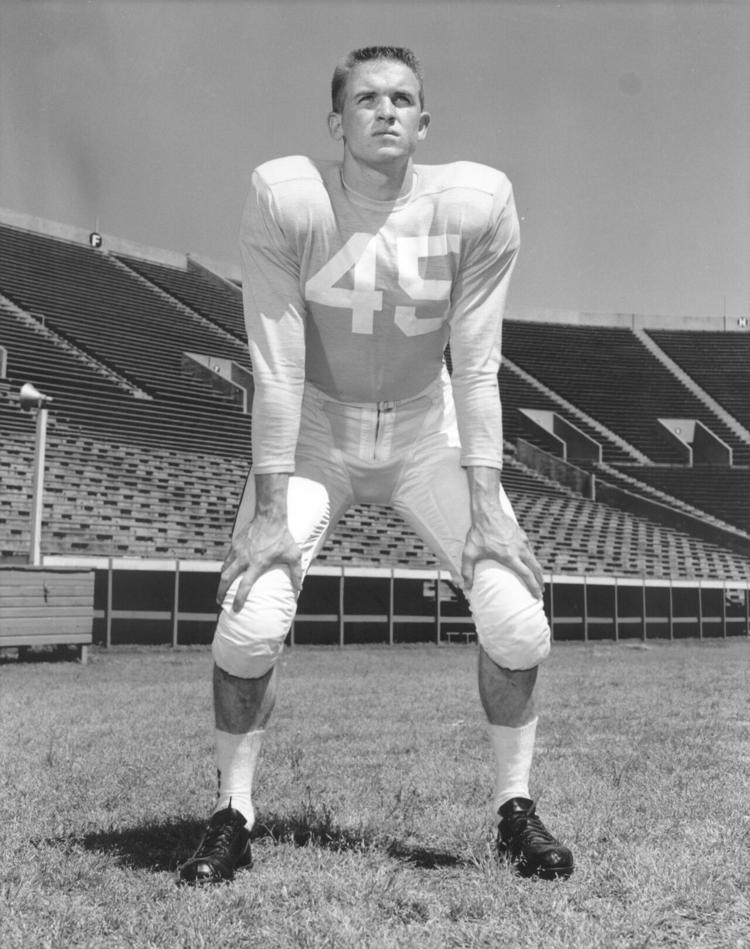 Majors finished second in the 1956 Heisman Trophy ceremony and earned All-American honors. 
After going 4-6 during his freshman season, the Vols improved going 6-3-1 in his sophomore season before winning the SEC and finishing second in the 1956 AP poll. The Vols finished the regular season a perfect 10-0 before losing to Baylor in the Sugar Bowl.
Majors would return to Knoxville in 1977 becoming the 19th coach in UT history, leaving his successful perch atop the Pittsburgh program where the Panthers just won the 1976 National Championship.
Majors inherited a struggling program in Knoxville and after a lackluster first four years that saw Tennessee finish with a winning record just once, the program started to make a turn for the better at the start of the new decade. 
Starting in 1981 Tennessee would have just one more losing season under Majors. The Vols won eight games eight times in Majors final 12 seasons. Under Majors, Tennessee would win three SEC titles.
"Coach was a legendary sideline game manager," Tennessee director of athletics Phillip Fulmer said in a statement on Twitter. "He was a fighter and taught his teams and coaches to be fighters. He was also a student of the game and taught his coaches and peers to be students. He believed college football was a force for good, and he made all of us who worked under him believe that as well. His home state, his university  and his game will miss him."
Majors stint as the Vols head coach ended after the 1992 season. Majors was sidelined for the first month of the season due to having heart surgery where Tennessee went undefeated, beating Florida and Georgie under then offensive coordinator and interim head coach Phillip Fulmer.
After Majors returned to the sidelines the vols struggled, going 5-3 down the stretch. After the season a move was made to replace Majors with Fulmer as head coach.
Majors returned to Pittsburgh for the brief stint in the mid nineties  but was unable to create the magic of the seventies.
In his retirement, Majors has lived in Knoxville staying connected to the UT program. Majors was inducted into the College Football Hall of Fame as a player in 1987 and his No. 45 Tennessee jersey was retired in 2012 at Tennessee.
"Dynamic on the field. Fierce on the sidelines. Distinguished Tennesseean. We mourn the loss of legendary player and coach  Johnny Majors - a man who left an indelible mark on Tennessee Football," Tennessee football said in a tweet Wednesday.