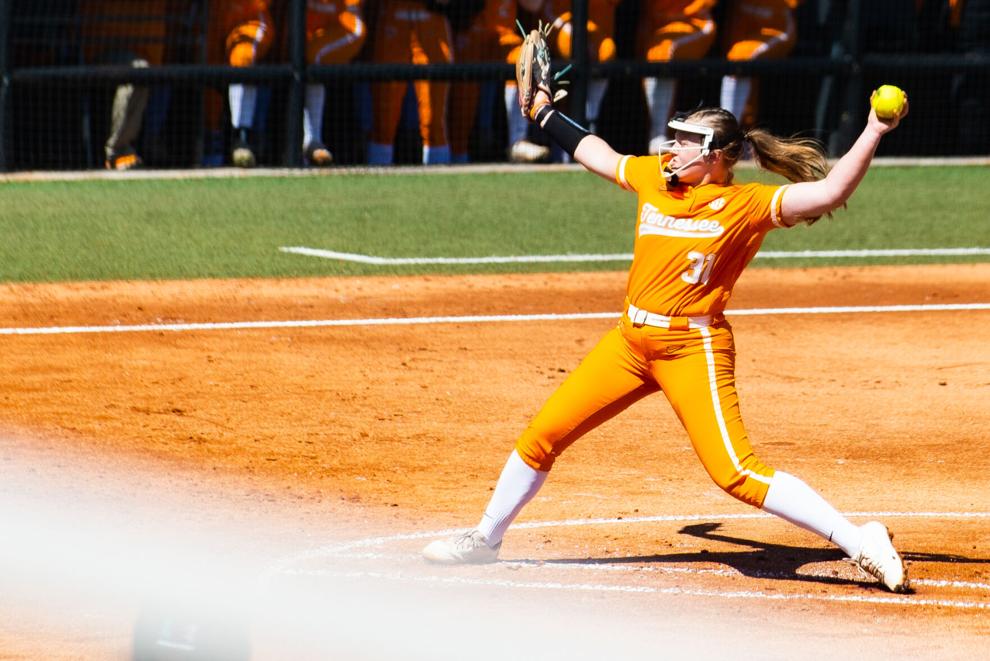 The No. 11 Tennessee softball team is riding a wave of momentum into its road weekend series against No. 16 Georgia. The Lady Vols shined in their 10-1 victory on Sunday where they hit a staggering five home runs, the second-most in program history.
The Big Orange looks to capitalize on the offensive success seen over the weekend and take full advantage of the full week of rest as they prepare to take on yet another nationally-ranked team on Friday.
"You know there's no team in this conference that isn't good," head coach Karen Weekly said. "We've had a good week of practice and I like that we didn't have a mid-week. I think it's a good point of the season for us, halfway through the SEC schedule to just take a 360 look at where we are as a team. Georgia is leading the SEC in home runs, they're a very very powerful team. So it's going to be a tough matchup."
Tennessee (25-10, 7-4 SEC) has been a force offensively. The Lady Vols have one of the SEC's deepest rosters with various players possessing the ability to step up at the plate. In Tennessee's weekend series against Mississippi State that depth was apparent.
With the absence of Amanda Ayala – Tennessee's second-best hitter statistically – sophomore Lair Beautae filled her role at the plate. Beautae has consistently been one of the hottest hitters on the team and has been elevated in the lineup behind the lead-off hitter Kiki Milloy.
Ashley Morgan, Zaida Puni, and Rylie West have also found offensive success mid-way through the season. These power hitters' inclusion in Tennessee's batting lineup results in a team being able to find a way on base nearly every inning.
"I've been just focusing on hitting the ball hard," Morgan said. "Good things happen when you're focused on that and having quality at bats."
Without a midweek matchup, Tennessee should have a well-rested bullpen. Senior Ashley Rogers, who has been on day-to-day watch, shut down Mississippi State with 10 strikeouts over the weekend. The extra days off will hopefully boast well for Rogers as she will most likely be called upon in Athens.
Similarly, Erin Edmoundson will be rested and ready to put work in the circle. The Texas Tech transfer struggled in the Mississippi State series only pitching for four innings and notching three strikeouts. Edmoundson hopes to bounce back in the coming days.
Georgia (31-7, 5-4) has struggled recently dropping its last two games against No. 4 Alabama. While falling in their most recent matchups, the Bulldogs are a very explosive offensively driven team currently leading the SEC in home runs (66), runs batted (258), and slugging percentage (.630).
"(Georgia's) offensive philosophy has always been a very aggressive one," Weekly said. "They usually don't play a short game and have a lot of people one through nine that are going to hit the ball. You're not going to see a lot of weakness one through nine. They're pretty aggressive and were just have to keep them off balance with our pitches."
The Lady Vols boasted well against the Bulldogs last season winning the series 2-1 at Sherri Parker Lee Stadium. This week, Tennessee will be the one out of its element in the three-game series at Jack Turner Stadium. The first pitch is set for 6 p.m. EST and will be televised on SEC Network+.