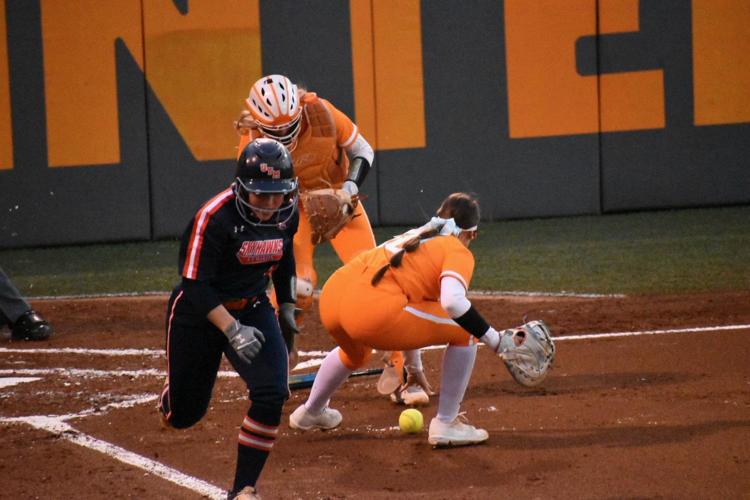 For the Lady Vols softball team the 2020 season has had its ups and downs pre-conference play. With a current 9-7 record, the four tournaments Tennessee has already partaken in have varied in success.
2020 play for the Lady Vols began with the Kajikawa Classic in Tempe, Arizona. Tennessee won three out of four games, beating Northwestern (6-3), Kansas (10-2), Western Michigan (13-6) and Arizona State (8-5). Their only loss on the weekend was to Arizona, who shut out the Lady Vols, 8-0.
Tennessee finished off Kansas in six innings with their first early ending of the season, not allowing the Jayhawks on the board until the fourth inning. Chelsea Seggern's homers in the first and fourth, as well as her career-high four runs, gave Tennessee the push it needed to claim the victory.
After Arizona, the Lady Vols crossed the border to Mexico for the Puerto Vallarta College challenge, where they finished 3-2, beating Colorado State (6-4), Utah (8-5) and California Baptist University (5-2). They fell to Texas (0-11) and Mexico's national team (0-2) in an exhibition game.
Mexico is the first of two national teams the Lady Vols will face this season. The Lady Vols are scheduled to play Team USA back in Knoxville on April 8 as part of the "Stand Beside Her" tour America's national team is hosting. The game will be broadcast on ESPN2.
The Tampa Tournament started out on a high note for the Lady Vols after they beat Florida International (9-1) in another early ending game. However, the weekend quickly went south, and Tennessee lost the remainder of the four games, only scoring five runs total for the rest of the tournament. Central Florida and South Florida proved too much for Tennessee, with Central Florida ending both games in five innings.
For their home opener the Lady Vols took down UT Martin (3-2), earning their 100th consecutive win over an in-state rival. Seggern walked it off in the bottom of the seventh on a one-out RBI, bringing Kiki Milloy in from second. Tennessee managed to come back from a 0-2 deficit against Martin, earning a much-needed win.
The ETSU Tournament experienced some weather delays, resulting in the cancellation of Tennessee's first two scheduled matchups against Bowling Green and Tennessee Tech. However, the Lady Vols did face ETSU, losing 3-4, and Bowling Green, winning 9-3.
Despite an early homerun from Bowling Green, Tennessee soon took a 4-1 lead in the second and added a pair of runs in the top of the fifth and sixth before Milloy found home off the bat of Madison Webber on a sac fly.
The Lady Vols return home to Knoxville to face Lipscomb on Mar. 4th. The Tennessee Invitational will take place the weekend of Mar. 6, where the Lady Vols will take on ETSU, Stanford and Toledo.