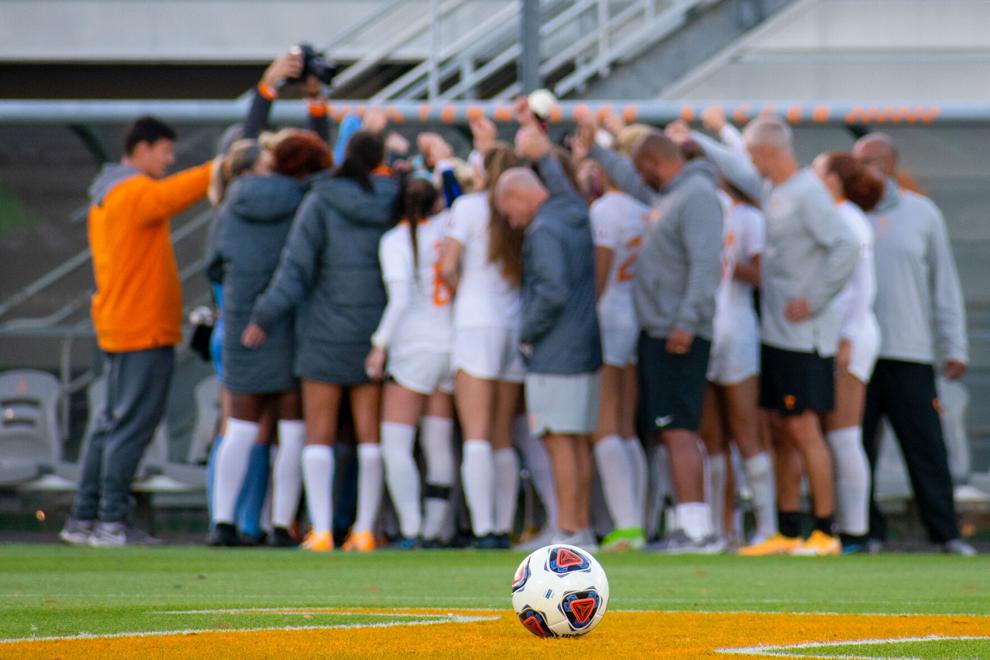 The No. 6 Tennessee soccer team shutout Lipscomb 3-0 to advance to the second round of the NCAA Women's College Cup. This win — their 19th of the season — cements this squad as UT's winningest team in program history. 
Here are three takeaways from Tennessee's dominant victory against the Bisons. 
Momentum heading into the half 
Abbey Burdette scored her second goal of the season in the closing minutes of the first half. Despite this goal only being her second, it proved to be monumental because it put the Lady Vols ahead first and before halftime, two areas they've struggled in at times this season. 
In the 27th minute, Burdette blasted a shot to the far post from 25 yards out off a pass from freshman Claire Rain. 
"Just to give us that comfort and relief going into that second half was huge," Burdette said. "The crowd, the atmosphere was awesome. It was definitely an awesome feeling to be able to do that for my team." 
Despite the stat sheet, Claire Raine came up big for the Lady Vols. She sliced through the opposing defense and set the table with big passes, including an assist on Burdette's goal.  
Jordan Fusco had a similar output — big plays to set up her teammates. Fusco also got a shot of her own. 
Taylor Huff had arguably the biggest night for the freshman trio. Huff had 3 shots, an assist to Cariel Ellis that put the Vols up 2-0 and scored the last goal to put Tennessee up 3-0.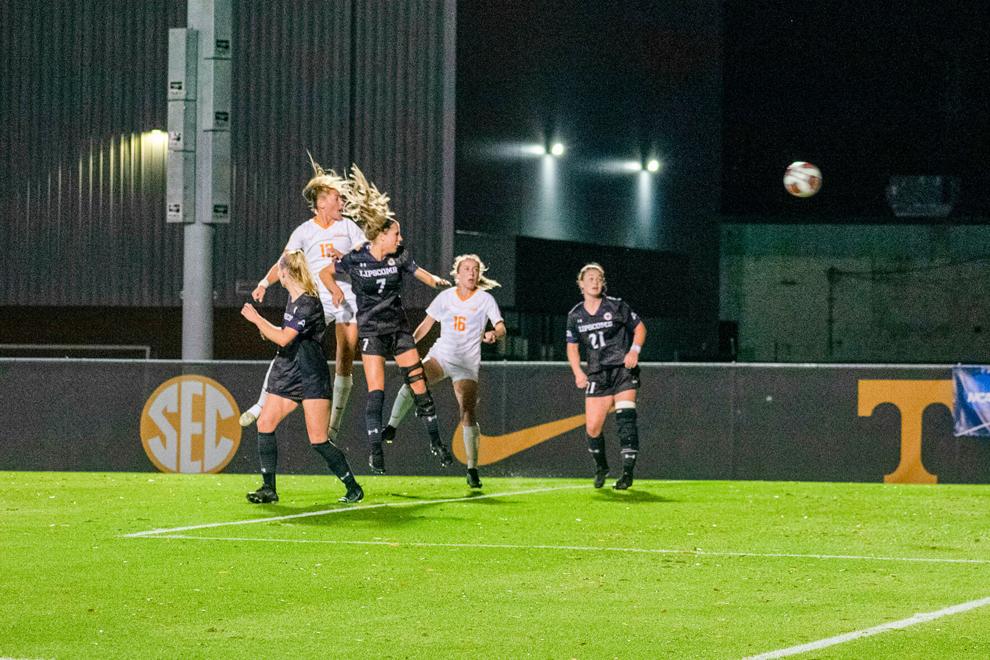 "Taylor coming in as a freshman has been huge for us," Burdette said. "Just her confidence out there. Her ability to take people one on one. When I'm playing with her it's not like I'm playing with a freshman; it's like I'm playing with an experienced player. She listens well, she knows what she is doing, and she scores a few good goals. Awesome teammate and I love having her out there with us." 
For freshmen to have this type of impact during games this important says a lot about the program and the type of players they bring in.  
"I committed as a freshman. It's been crazy watching their experience and finally getting to play and add to that," Huff said. "Just watching all the games and being in it now and having the opportunity to play in the NCAA tournament has been such a blessing. It's so awesome to be able to compete at the highest level and knowing that we are moving on is so exciting." 
Journey through the tourney 
The victory brought Tennessee's record to 19-2-0 on the season, setting a new program record for most single-season wins. With the shutout, the Lady Vols also tied the single-season record for shutouts at 12. 
The Lady Vols were coming off a successful run during the SEC championships in Orange Beach, where they won it all to become champions. 
Tennessee's ability to go from back-to-back, high-stake games in a short period of time speaks volumes what kind of team it is and where it's at this point in the season.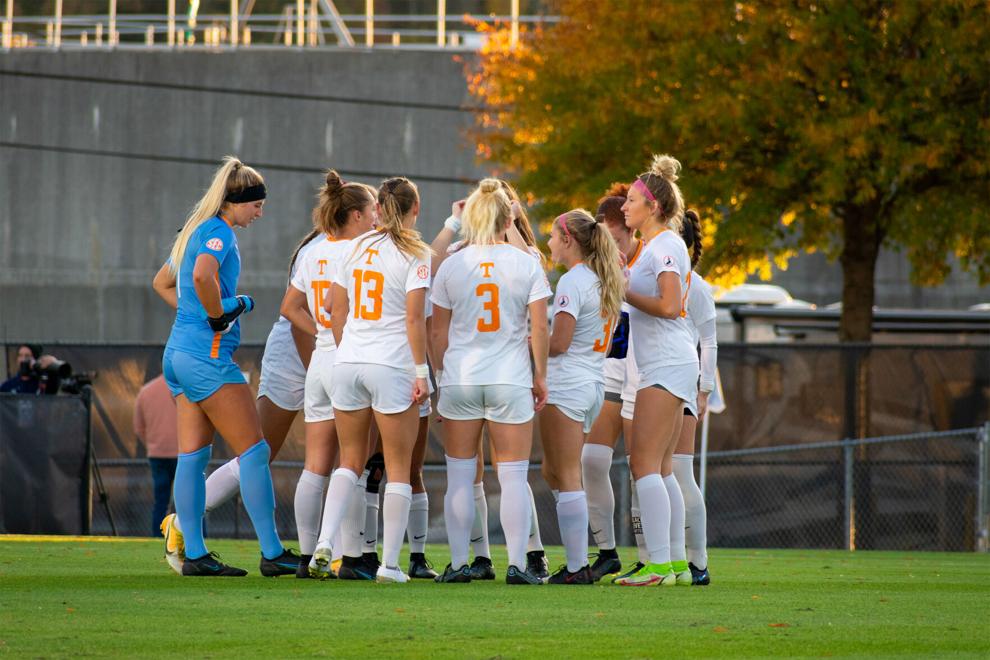 "It presents a challenge, of course, playing three games in six days," head coach Brian Pensky said. "And coming down from the high that we all felt — a little bit emotionally exhausted, physically exhausted." 
Tennessee will play the winner of Montana-Washington State in the second round. 
"The SEC is behind us. We are now fully entrenched in the NCAA tournament," Pensky said. "We are on to the second round and that's a big deal. I told them (the team), 'There's going to be some good teams that lose this weekend.' Advancing is a big deal. So now here we are. We are removed from Orange Beach. We are in the NCAA tournament." 
Photo Gallery - Soccer vs. Lipscomb