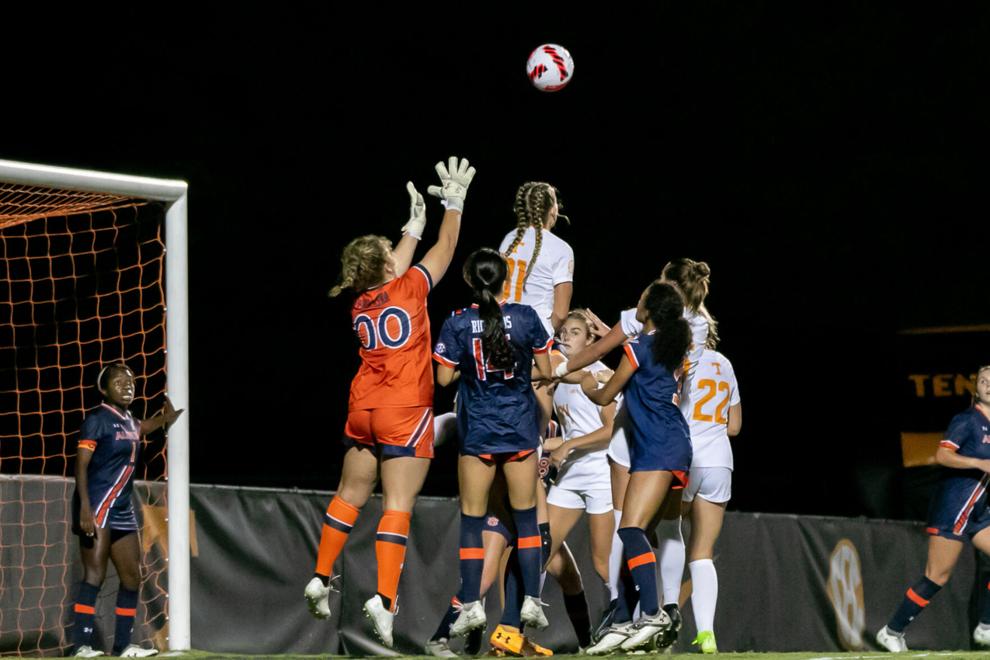 The No. 17 Tennessee soccer team got its first SEC win of the season against No. 13 Auburn Thursday night after over 100 minutes of play.
"They just stuck with it. They stuck with the game plan," assistant coach Joe Kirt said. "Credit to Auburn, they defended well all night. Our kids are competitive. They fought to get us back to level."
Kirt was the standing head coach for Tennessee tonight, as Brian Pensky was suspended after a red card against Arkansas.
The game was even through the first half and for much of the second half. Auburn was the first team to strike in the 69th minute.
With just five minutes left the game seemed over, but freshman forward Taylor Huff scored a laser from outside of the box to tie the game.
"We had some chances, we had some looks and we couldn't quite get something off clean," Kirt said. "When Taylor beats a player, she's got the ability to a hit a shot from distance like that. Great finish, great effort, great goal."
Although Huff's shot was outstanding, her teammates knew that Huff was capable of a shot like that.
"They're calling her the freshman phenom," junior forward Brooke Wilson said. "She's absolutely a stud, that's the kind of thing we see her do every day at practice so it didn't really shock me. It was pretty exciting and awesome to see her get a reward for all of her hard work lately."
Neither team would score until Wilson scored the game winning goal just 12 seconds into the second extra time period.
Wilson's goal was assisted by senior forward Mackenzie George.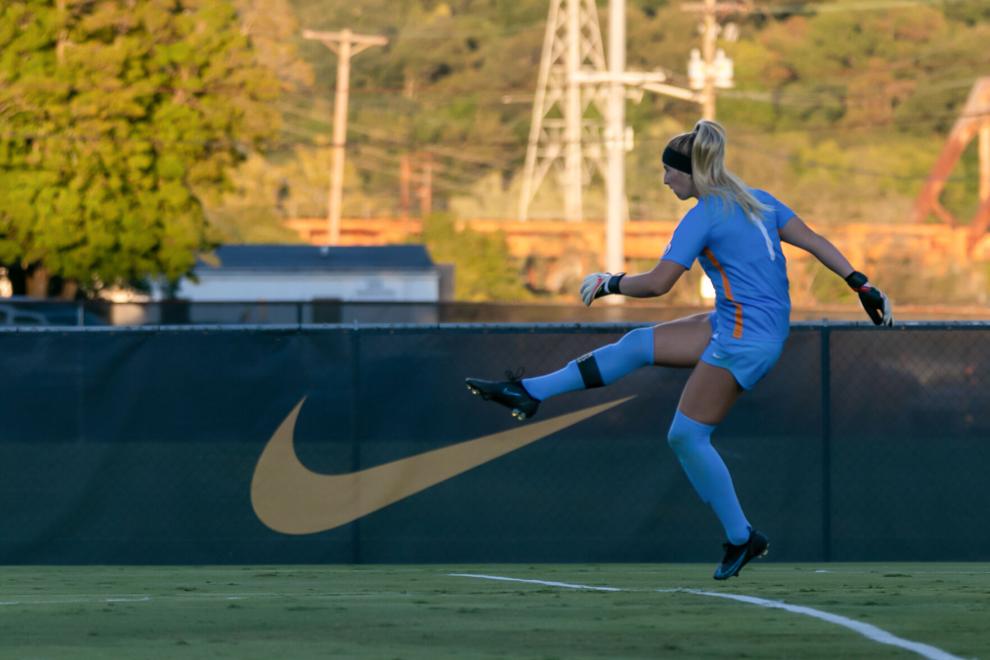 "Our forwards are constantly tapping on the door and one of those had to go in," Wilson said. "Mackenzie George was constantly getting down the defenders' throats and getting crosses in. Sometimes it's just hard to get the ball in, but one of those had to go."
Wilson subbed back into the game late, and Kirt knew that Wilson was capable of getting a goal if she had the chance.
"Brooke's got a nose for the goal," Kirt said. "We're fortunate to have a ton of players that can score for us. I figured the way the ball was bouncing around in there that someone was going to get a sniff. She came through with a quality finish and sealed another game winner for us."
Immediately after the goal, Wilson was met on the field by her entire team.
"It was so exciting," Wilson said. "The dog pile at the end was insane. It's awesome to get an overtime win."
Next up, the Lady Vols will take to the road for a two-game road trip. On Sunday, the Lady Vols will head to Columbia, Missouri, to take on Mizzou. The following Friday, they will head to College Station, Texas, to take on Texas A&M.
Tennessee's matchup on Sunday will be played at 4 p.m. EST and can be streamed on SEC Network.