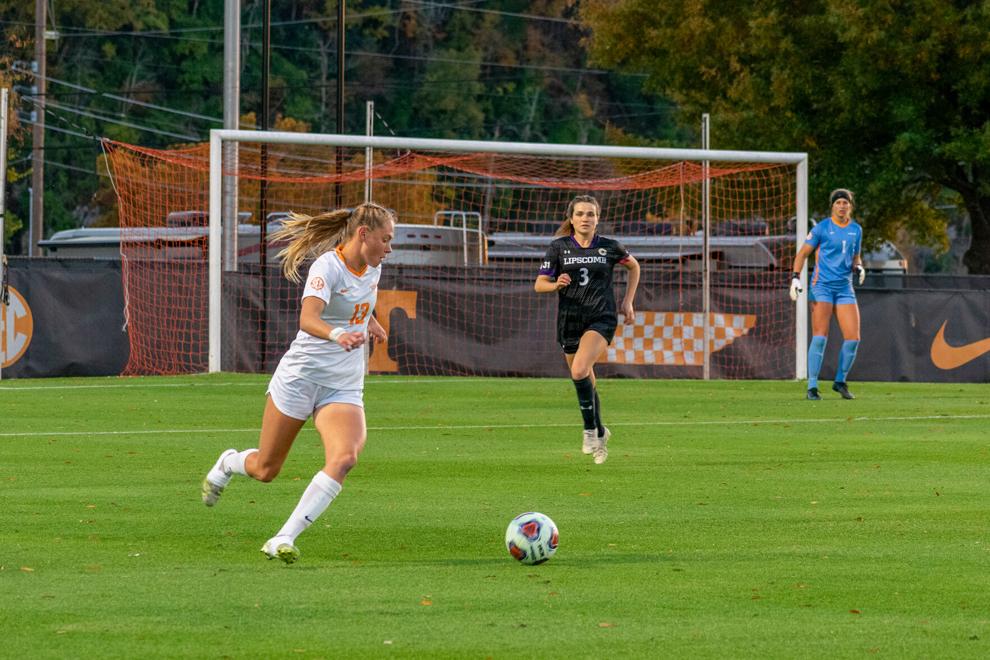 Tennessee is set to play in the second round of the NCAA Tournament after a win last week over Lipscomb.
The Lady Vols defeated the Bison 3-0 in dominant fashion. The win secured a spot in history for this year's team, as they became the winningest team in program history with 19 wins.
Before last week's game, the 2018 Lady Vols had the most wins. That same 2018 team was also the last Tennessee team to make it past the second round of the NCAA Tournament.
"They were a darn good team," head coach Brian Pensky said. "We've got a couple of kids that were on that team and we've got a number of kids that watched that team. They all know that that's a pretty high benchmark. That's a forever thing until we give it a shot to break it Friday."
One of the few players that played on the 2018 team was Abbey Burdette. The now-senior was a freshman at the time, and she will look to use her experience to guide the Lady Vols through the tournament.
Burdette doesn't have many goals on the season, but her competitiveness and physicality have made her one of the Lady Vols' key players.
"I just compete," Burdette said. "I've been told I have little regard for my body in a way. I've kind of always been complimented on my passion to compete and I've always carried that with me. That's kind of the anchor I carry for my team."
Burdette scored the first goal in last week's game against Lipscomb to secure an early 1-0 lead.
Cariel Ellis scored the second goal for the Lady Vols and Taylor Huff put the game away shortly after with a third goal.
Forward Mackenzie George went down early with an injury against Lipscomb, but luckily for Tennessee she was able to recover and plans to play Friday.
"She's gotten some knocks in her couple years here," Pensky said. "She's a blessed girl athletically and strength wise, she's ridiculous. Her body, even when she gets those nicks, her body heals quickly."
The rest of the team has also gotten the chance to rest and recover after busy week. Tennessee had its longest break in between games this past week since September.
"It's such a tough decision of, how much do you just rest and relax and recover, both physically and mentally, versus trying to get the bodies going again," Pensky said. "We are airing on the side of number one, rest and recover."
The Lady Vols now get the chance to continue their season as they take on Washington State. The two teams will face off on Friday at 2 p.m. EST in Ann Arbor, Michigan.
The Cougars are 14-2-4 on the season and are currently on a four-game win streak. They won their first-round matchup against Montana 3-0.
Tennessee goes into the game excited and hopeful.
"It's so awesome to be able to compete at the highest level and knowing that we're moving on is so exciting," Huff said.