The Lady Vols clinched the SEC East Thursday night for the second year in a row.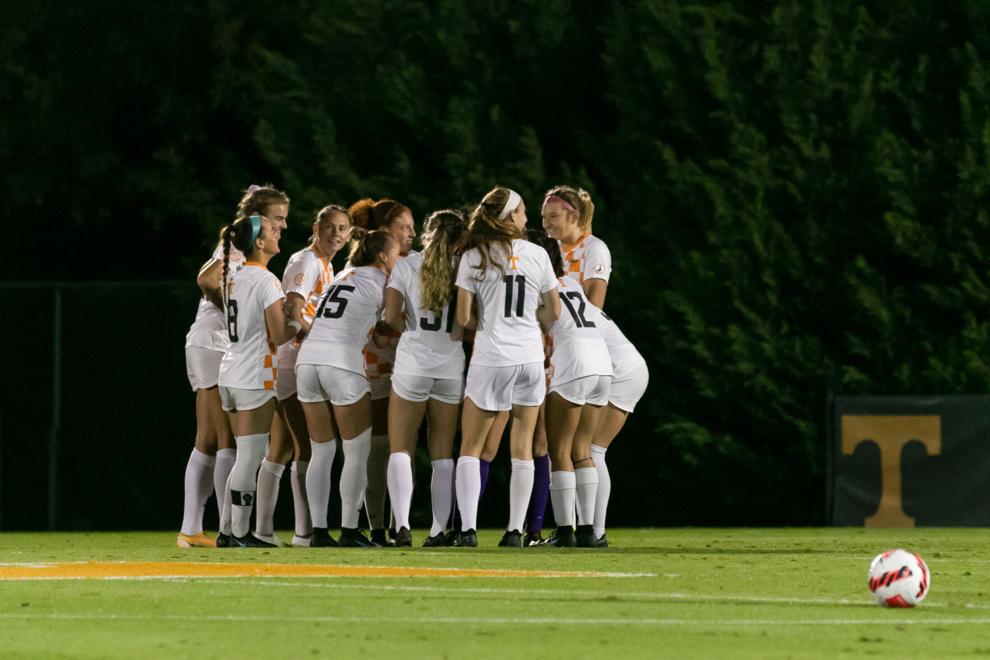 Tennessee's 2-0 win over Kentucky topped off a 15-2 regular season. The Lady Vols finished 8-2 in the SEC.
This season marks Tennessee's 15th 15-win season in program history and its first eight-win conference showing since 2012.
The win came on senior night for the Lady Vols, wrapping up a special final season for Tennessee's five seniors.
"I couldn't ask for a better end to my regular season here," defender Wrenne French said. "There's so much more soccer for us to play and we have so much more time left together."
"Getting a back-to-back East title was exactly the way I wanted to go out, and I'm just really thankful to be a part of it."
Thursday's win also secured Tennessee a No. 2 seed in the SEC Tournament, meaning the Lady Vols will get a bye into the quarterfinals on Tuesday. Tennessee will face the winner of Florida versus Vanderbilt.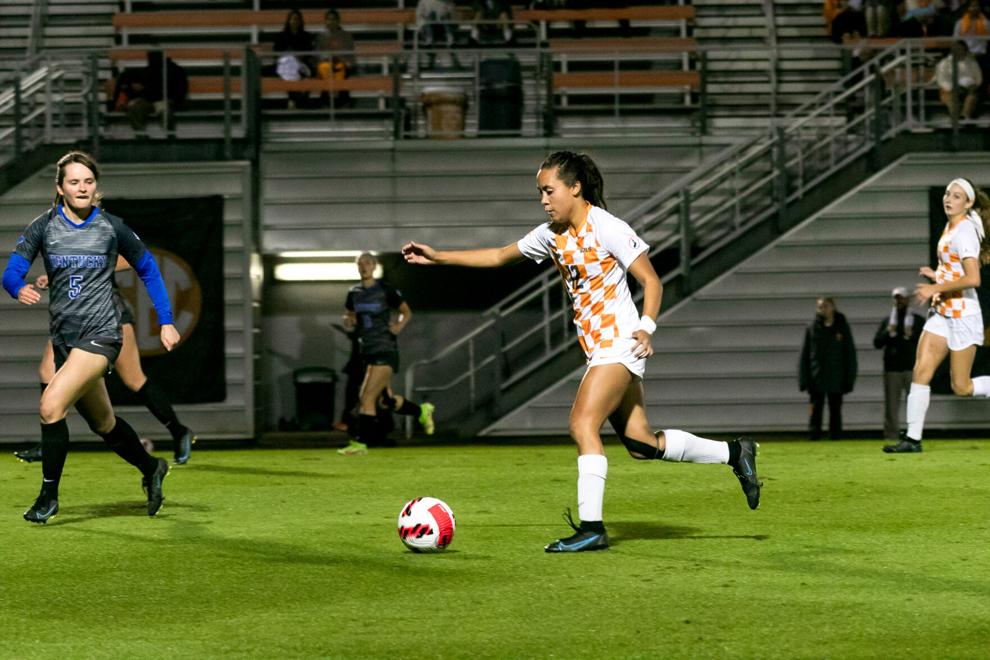 The Lady Vols got out to a hot start, scoring their first goal just seven minutes into the game. Forward Mackenzie George gave Tennessee a 1-0 lead on a laser from outside of the box.
George's goal marks her third straight game with a goal, bringing her season total up to 4.
Head coach Brian Pensky hopes George's recent streak will result in a newfound confidence heading into the postseason.
"She's obviously an absolute handful," Pensky said. "Nobody wants to play against Mackenzie George. She can score goals and I think she's finally starting to show that."
"I think that's equating to her believing in herself. Her willingness to take that shot from the top of the box, that's a big deal."
Tennessee's second goal came from Jaida Thomas in the 30th minute, who hit one from in close off the assist from Taylor Huff.
Thomas collected a team-high 8 goals this season. 
Senior keeper Ashley Gabor was in at keeper once again with Lindsey Romig still out with injury. Gabor stepped up big with 7 saves on the night.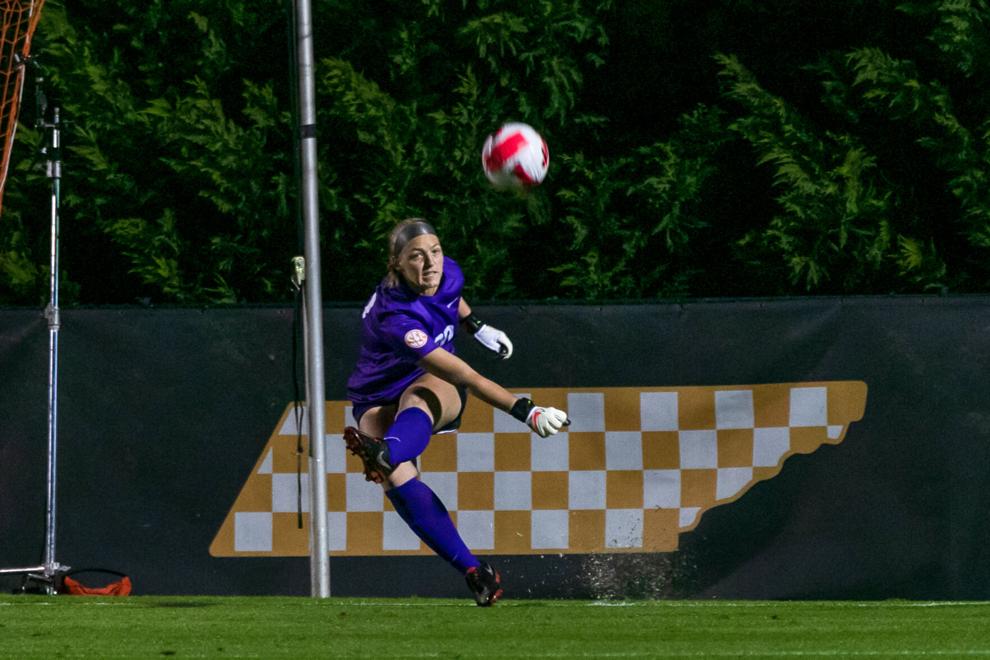 Despite leading late, Tennessee kept on the pressure and didn't let up until the final whistle.
"There's a saying '2-0 is the hardest lead in the game to keep' and we didn't want to give them any opportunity to come back from that," French said. "It's a 90-minute game and something we've been trying to work on is playing all 90 minutes of the game and playing our hardest every single minute."
It was an emotional night for Pensky, who got to see his team celebrate the end of a fantastic season.
"Watching Abby and Wrenne hug afterwards, I think I heard Wrenne say 'We did it,' was really special," Pensky said. "Winning championships and trophies is hard to do. You got to be good every day and you got to show up every day and that's what our kids did. Hats off to our team."