Two Tennessee offensive players earned SEC Player of the Week honors in the Vols 24-20 win over Missouri on Saturday.
Quarterback Jarrett Guarantano was named SEC Offensive Player of the Week while offensive guard Trey Smith was named Offensive Lineman of the Week.
Guarantano, who was making his first start since the Vols 34-3 loss at Florida on September 21st, threw for 415 yards on 23-for-40 passing and two touchdowns in the win.
Guarantano moved away from his role as the Vols' "sixth man" to make his fourth start of the season and earned his third SEC win as a starter in his career.
The redshirt-junior also added 11 yards on the ground in the win.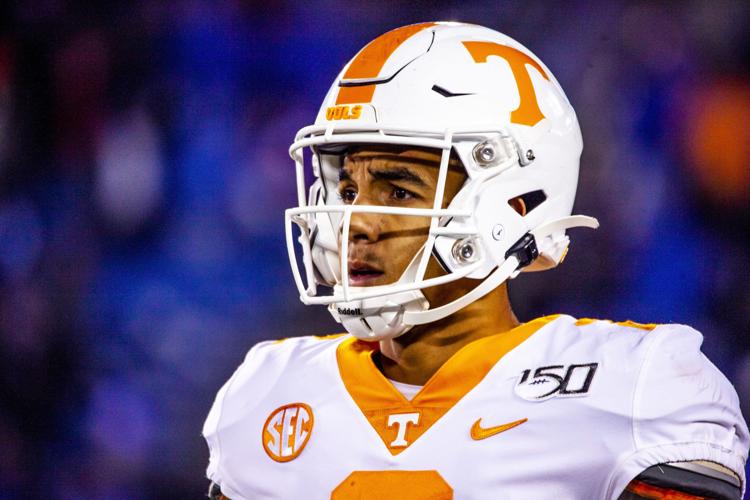 The SEC Offensive Player of the Week award is Guarantano's second of his career. The New Jersey native also earned the award after last season's win at Auburn.
Smith was able to earn his second SEC Offensive Lineman of the Week award of this season as the junior from Jackson, Tennessee continues to build on a strong junior season.
Smith, who is dealing with blood clots and cannot practice with contact for much of each week, helped lead the Vols offense to 526 total yards in the Vols bowl clinching win.
Tennessee will look to finish the regular season with a win when they host Vanderbilt to Neyland Stadium Saturday. Kickoff is set for 4:00 p.m. ET and will be broadcast on SEC Network.