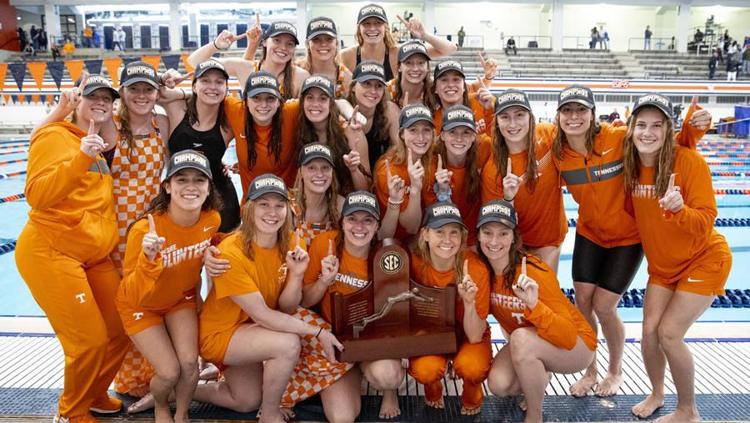 Tennessee's Lady Vols swimming and diving team was in the midst of its best season in school history when the 2020 season abruptly came to an end as COVID-19 canceled its remainder.
Though the season ended before the Lady Vols hoped, what they accomplished was enough to earn them the Tennessee Sports Hall of Fame Female Amateur Team of the Year.
The Lady Vols were ranked No. 3 in the coaches' poll before the season abruptly ended after posting an 8-0 record including Tennessee's first ever SEC Championship.
Tennessee dominated at the SEC Championship in Auburn at the end of February as the team earned 11 medals including eight gold medals.
The Lady Vols were dominant throughout the season and showed strong performances, beating No. 2 Virginia, No. 12 Georgia and four other top-25 opponents. Tennessee's deep and strong lineup gave them 15 CSCAA All-Americans and 10 All-SEC contributors.
The Lady Vols will join Tennessee offensive linemen Trey Smith, who won the TSHF Amateur Male Athlete of the Year award, in Nashville for the ceremony on Aug. 1.