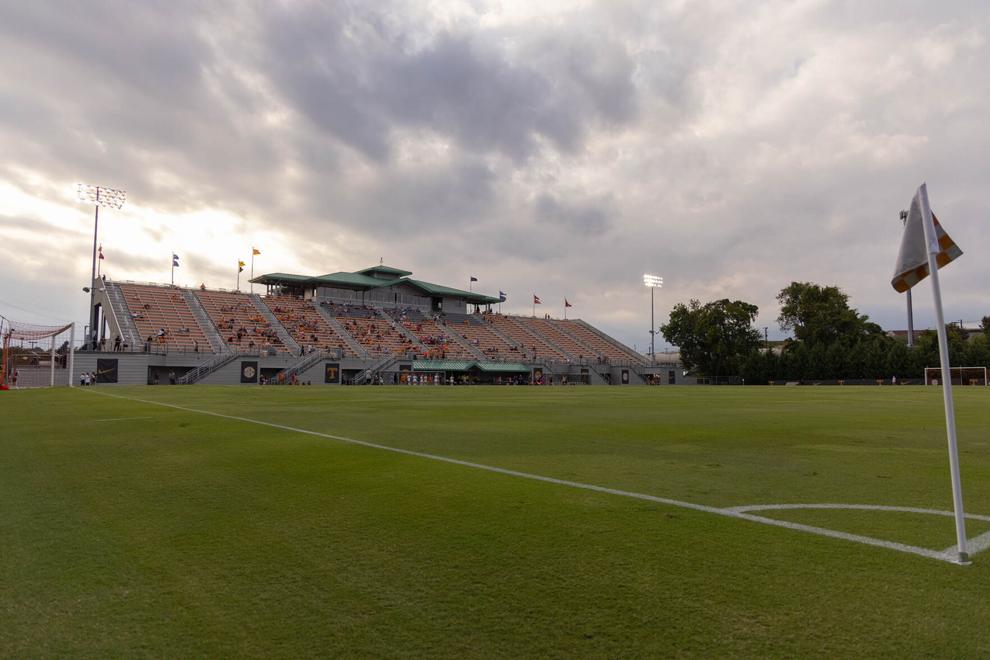 Tennessee soccer looks to continue its win streak in one of their final non-conference games of the season as they take on the High Point Panthers on Sunday at 6:30 p.m. ET at Regal Soccer Stadium. 
The Lady Vols are currently undefeated on the season with five wins. Their most recent win came against No. 12 University of South Florida (USF), besting the Bulls in a 2-0 contest. Tennessee has won five shutout matches this season. 
Freshman midfielder Taylor Huff currently leads Tennessee with 4 goals on the season. Offensively, Tennessee has 121 shots on the season, with 63 on goal.  
Defensively, Tennessee has been stout. While they only have 13 saves, the Lady Vols have limited their opponents to just 37 shots across five games, 13 of which were on goal.  
High Point is looking for its first win of the season, with a current record of 0-3-1. Tennessee will be the second power-5 opponent the panthers have faced this season, with their first coming against Wake Forest in a game that ended 0-3.   
The Panthers fell to East Carolina in their last outing, 1-2. The Panthers' only goal of the day came off ECU's own goal. Eventually, ECU pulled ahead after being tied at the half. 
Offensively, High Point has 46 shots on the season with 23 being on goal. Defensively, they have allowed 52 shots against, with 27 being on goal. The Panthers are up to 21 saves, but lack in assists with just 1. 
High Point is coming off a full week of rest since their last game. Tennessee last played on Thursday in a road game at USF. 
Sunday's matchup will be the first in program history between the Vols and the Panthers.