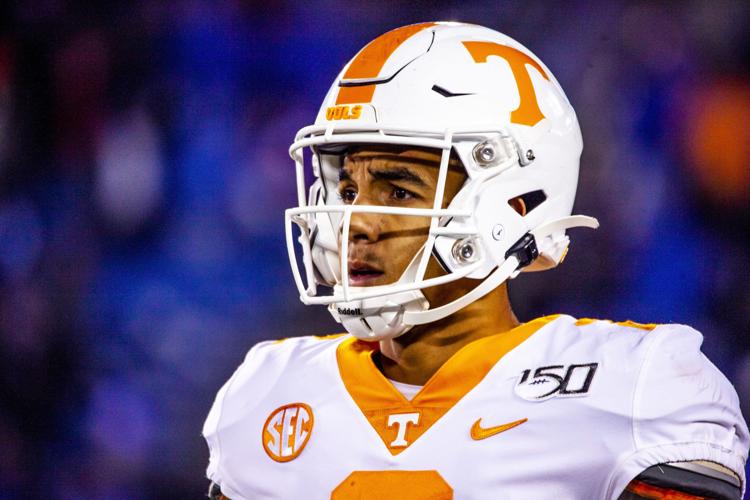 The beginning of the fall semester on Rocky Top means many things, with one of the most notable things being the return of Tennessee football. As the Vols gear up for the new season, below are some of the key storylines to follow.
A changed schedule
The coronavirus pandemic has affected many things, and the 2020 SEC football schedule is no different. The league announced that member schools would be playing a conference-only schedule, which resulted in many highly anticipated matchups like Tennessee-Oklahoma being cancelled. However, SEC fans should take solace in that instead, the member teams will play an expanded ten-game conference schedule, setting up what could be one of the most entertaining and exciting SEC seasons in years.
As for the Vols, they will retain their already scheduled conference opponents including their six Eastern division rivals, permanent rival Alabama and rotating Western opponent Arkansas. For the two other opponents, Tennessee was assigned to host Texas A&M and to travel to face Auburn, whom the Vols upset in Jordan-Hare Stadium in 2018.
Experienced signal callers
Both sides of the ball enter into the fall with experienced signal callers at the helm. On the offense, Jarrett Guarantano started seven of last year's 13 games and enters the final year of his eligibility. If spring practice had been allowed to go on, Guarantano would have likely faced competition, but instead, he will start the season on top.
Across the line, Henry To'oto'o is a little less experienced, but experienced nonetheless. To'oto'o shined last year next to defensive stalwart Daniel Bituli and ran the defense when Bituli was off the field. While To'oto'o certainly could have benefited from spring practice, he should be ready to lead the defense.
Improvements to already solid lines
Some of the older linemen for Tennessee include Darel Middleton and Trey Smith, who is also one of, if not the, emotion leader for the Vols. Others who will offer experience and strong play include Matthew Butler and sixth-year senior Brandon Kennedy.
The two tackle spots will be filled by sophomores Darnell Wright and Wanya Morris, who will both be looking to build and improve upon solid first years in Knoxville. Additionally, the defensive line will be bolstered by the addition of Omari Thomas and Dominic Bailey, while Jackson Lampley and Cooper Mays will bolster the offensive line. Also, pending an NCAA appeal, transfer Cade Mays could make a splash.
Questions elsewhere
Last year, the running game seemed to be the cornerstone of Tennessee's game plan, behind the trio of Ty Chandler, Tim Jordan and Eric Gray. While Gray appeared to be on track to take the number two spot from Jordan, Jordan's expulsion from the team leaves the team vulnerable to injury with the only running backs with serious experience. On the outside of the offense, there is next to no experience besides Joshua Palmer in receiving corps, making the duo all the more vulnerable.
On defense, the Vols will see Quavaris Crouch, Kivon Bennett and Deandre Johnson step into new roles as starters, and they will need to help make up for the losses of Bituli and Darrell Taylor. This is a young unit that would have benefited mightily from reps during spring practice, but instead will have to learn on the fly this season. The same can be said about the defensive backs who struggled at points during last season and also lost stalwart safety Nigel Warrior. Returning starters Bryce Thompson, Alontae Taylor and Jaylen McCollough, along with whoever fills the fourth spot, will have their work cut out for them this fall.
Solid special teams
One place Tennessee will not worry going into this fall is the kicking game. Most notably, Brent Cimaglia is coming off an amazing year having made 23 of 27 on field goals including two over 50 yards and converted all 69 extra points. Also returning as punter and kickoff specialist, Paxton Brooks will back his solid past season that featured a 42.0-yard punting average with 11 of his 30 punts within the 20-yard line, as well as converting 46 of his 64 kickoffs into touchbacks.
Next up
As of publication, the SEC has not finalized schedules, so the Vols' first game is not known yet, but stay tuned for what should be an exciting 2020 season.