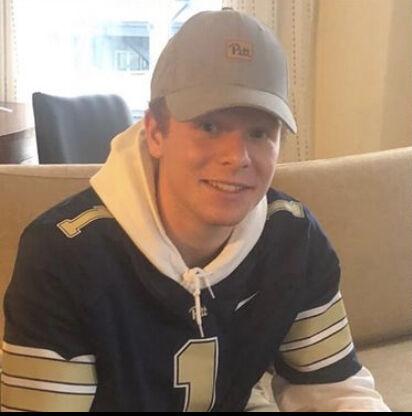 Ahead of Saturday's matchup with Pitt, the Daily Beacon talked with the Pitt News' Assistant Sports Editor, Dalton Coppola, who broke down the Panthers and things to keep an eye on this Saturday.
Question: Tennessee had a well-documented quarterback battle over the summer and ended with Joe Milton starting. The veteran quarterback, Kenny Pickett, enjoyed some success against UMass last week. Is he that guy for Pitt?
Answer: "I think Kenny is the guy for the job. His first start as a true freshman was against No. 2 Miami, and he upset them. Pickett's kind of the guy, without him I don't think we don't really have a shot against many of the ACC (Atlantic Coast Conference) teams, let alone the SEC teams."
Q: How was Pitt able to find success running an explosive offense against Massachusetts?
A: "I think what helped them so much against UMass was that they were spreading the ball around to so many different guys. But I think the biggest asset for them was having Lucas Kroll at tight end, transfer from Florida. Pitt hasn't had a tight end that can catch the ball that's an athlete like that for a very long time. You saw the affects this weekend, he was all over the place, it freed up guys like Jordan Addison, Taysir Mack, Shocky Jacques-Louis."
Q: It took Pitt a couple of drives to really start clicking on offense. How can Pitt avoid another slow start?
A: "There were a lot of mental mistakes early on against UMass. They were driving a little bit and Kroll actually got called for an ineligible man down field. Just a mental lapse there. And A.J. Davis, running back, caught a ball middle of the field again, second drive, and he was just running a little loose with the ball, not good ball security there. So I think If they tighten up the mental mistakes, they should be able to avoid a slow start against Tennessee."
Q: What was Pitt's defense able to do against UMass, and how can it repeat that success against Milton and Tennessee?
A: "Really, Pitt's defensive line is absolutely phenomenal. We lost a bunch of guys to the NFL Draft, we lost Rashad Weaver, we lost Patrick Jones, we lost Jaylen Twyman. That's a bunch of All-Pro's right there. We thought it was going to be tough to replace, but Calijah Kancey and Keyshon Camp stepped up last weekend. Habakkuk Baldonado stepped up last weekend. Granted, UMass is a bottom-tier team. Its offensive line is nothing special, so it's a small sample size of course. But if the Panthers can do what they did last weekend, get to the quarterback, I think they're going to have a lot of success this weekend."
Q: What's a matchup you think Pitt can exploit against Tennessee?
A: "Definitely the offensive line. Tennessee is a little bit inexperienced on that offense line, lost a bunch of guys to the transfer portal and various other means of departure. Another place I think Pitt could exploit potentially is that secondary. Pickett proved against UMass that he's going to find holes in zone defense. And when Tennessee lines up in man, Pitt has guys that can beat them. So I think that's definitely something to watch in Tennessee's secondary as well."
Q: What do you make of Pat Narduzzi's comments on Neyland Stadium not being an issue for the Pitt players? Is that all just getting overblown?
A: "I think it's getting a little overblown. I think Narduzzi is just trying to keep his guys on the straight and narrow. He knows Neyland is not an easy place to play. He knows it's going to be tough, there's going to be a crowd noise that these guys haven't experienced, and some of these guys have never experienced because of the COVID(-19) season last year. But I think it's really just, he's trying not to get his guys in over their head before, quite honestly, their biggest test before Virginia Tech a month from now. I think it's just really trying to keep his guys focused. I don't know if Narduzzi should have said it given the billboard material, but we'll see how it plays out."
Q: This game is the Johnny Majors Classic in honor of the late Majors, who coached both programs during his career.What sort of impact did Majors have on Pitt?
A: "Majors is a big reason Pitt is what it is now in the college football world. When he inherited the team, they were coming off three consecutive 1-10 seasons. And four years into his tenure, that's the 1976 national championship team. From what I've gathered, he was a great recruiter that could sell those guys from Pennsylvania, those home grown guys that Pitt was going to be a powerhouse, that Pitt is going to be a college football dynasty, and for a long time they were. Majors is definitely big part of the reason that Pitt has the brand it has now. And he's done wonders for Tennessee too. It should be a pretty cool storyline to watch."