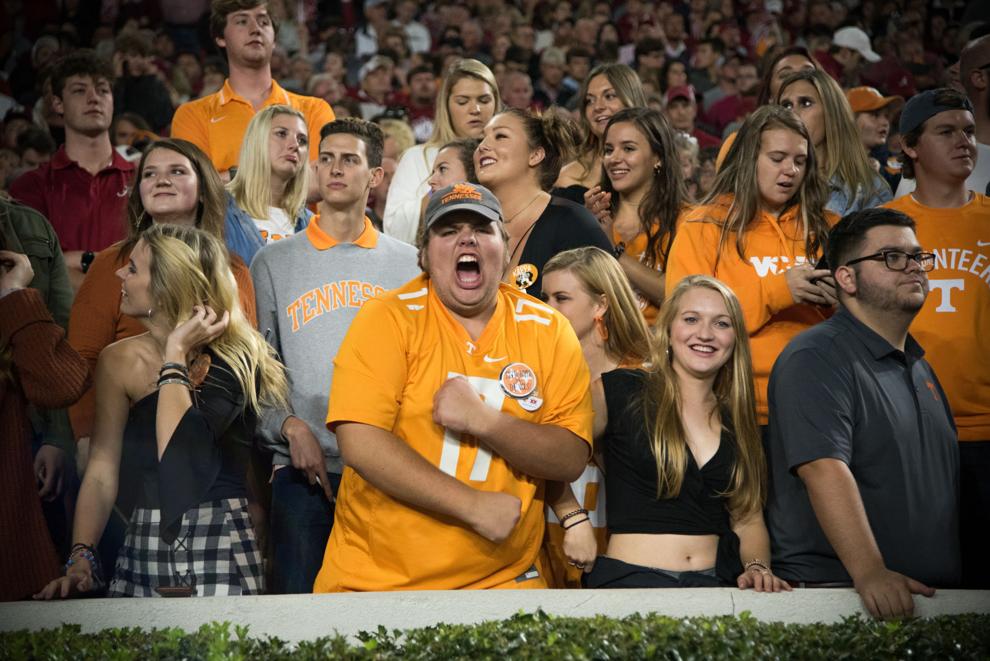 Tennessee football is following in the rest of the world's footsteps in an attempt to return to normalcy following the COVID-19 pandemic. After a frustrating 2020 season at quarter capacity – around 25,750 people – Neyland Stadium will be returning to its full strength of 102,455 on Sept. 2.
"I know our fans are eager to experience the rich pageantry of Tennessee football game days again, and they're going to have an exciting brand of football to rally around," Director of Athletics Danny White said in a statement earlier this summer.
"This will be my first football season at Tennessee, and after witnessing the power of Vol Nation during our recent baseball postseason run, I cannot wait to see the impact of our fans giving their all in a packed Neyland Stadium.
The opening matchup against Bowling Green will be Tennessee's first full capacity game in Neyland since the Vols' Nov. 2019 victory against Vanderbilt.
To say a lot has changed since then is an understatement. The new-look Vols feature an almost entirely new staff and starting lineup. It's no secret that fans are starving for some sense of relevance in the SEC East again after going 4-7 in their last 11 games, highlighted only by a come-from-behind win against Indiana to finish the 2019 season.
Eight of this year's 12 regular season games will be played in Neyland. The Vols start and end the year with three straight games on Rocky Top, while also hosting South Carolina and Ole Miss halfway between a grueling SEC slate. The other six home contests consist of matchups against Bowling Green, Pitt, Tennessee Tech, Georgia, South Alabama and Vanderbilt.
Tennessee's first game against Bowling Green and Lane Kiffin's return to Tennessee as the head coach of Ole Miss on Oct. 16 are sure to be packed events.
Also returning to Neyland this fall will be its storied traditions. Safeguards against the COVID-19 pandemic did numbers on the gameday experience last year by excluding the Vol Walk, tailgating before kickoff and even running through the "T." According to the university, expect everything listed above to return for Tennessee's 100th season in Neyland.
"We can't wait to experience the Vol Walk, running through the 'T' and everything that makes Neyland Stadium special," head coach Josh Heupel said.
"I get goosebumps just thinking about what it will be like."
Tennessee's away games are all trending towards being at full capacity as well. The Vols have four such matchups against Florida, Missouri, Alabama and Kentucky.
All but Alabama have officially stated their intentions to play at full capacity, while the Crimson Tide's athletic director Greg Byrne has tentatively stated their intention to follow suit.