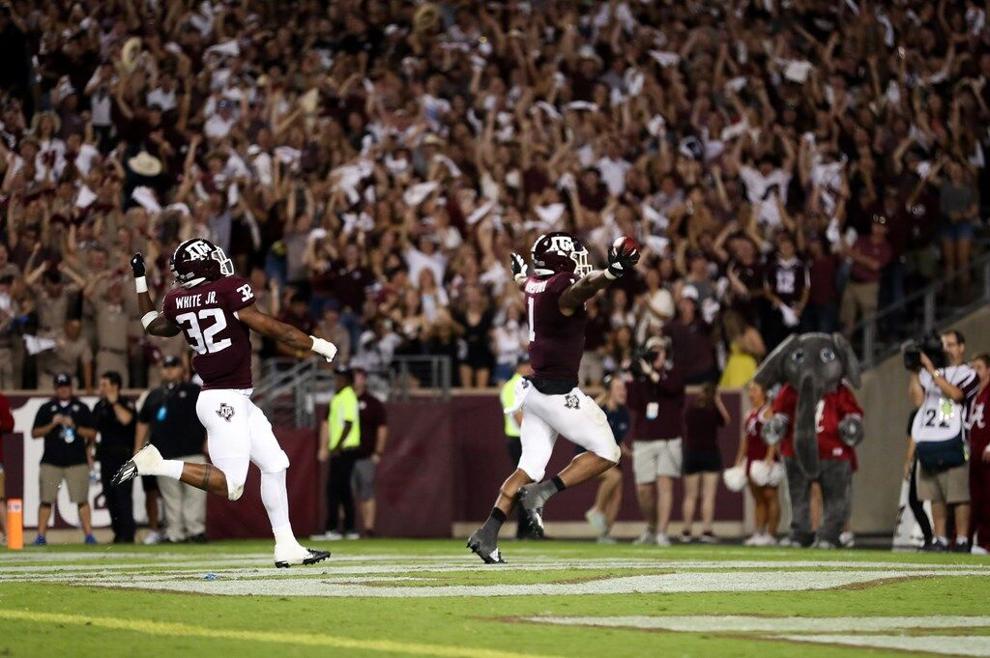 Week six of college football was perhaps one of the most exciting weekends of football in recent years.
Every SEC fan was walking on cloud nine Saturday night after No. 1 Alabama fell to unranked Texas A&M.
The Tide's loss was their first loss against an unranked team since UL Monroe upset Alabama in 2007. The loss was also Alabama's first loss in 680 days.
Texas A&M came out strong against the Tide, jumping to an early first quarter lead. From there, the Aggies kept their foot on the gas to stay in the game and win on a last-second field goal, taking the game 41-38.
No. 13 Arkansas and No. 17 Ole Miss gave fans a game for the ages. Ole Miss came out on top 52-51 in a game that came down to the final play.
The Rebels led for a majority of the fourth quarter, but Arkansas tied the game with a minute and a half to go. Ole Miss quickly regained the lead on a 68-yard pass from Matt Corral to Braylon Sanders to give the Rebels a 7-point lead with just over a minute to play.
Arkansas put together an impressive final drive to score, but tried to avoid overtime with a 2-point conversion. KJ Jefferson's pass was too high and the Rebels went on to win what was one of the most thrilling games of the season.
No. 2 Georgia routed No. 17 Auburn 34-10, and No. 16 Kentucky had no trouble with LSU, winning 42-21. No. 20 Florida ran through Vandy 42-0, and Missouri got by North Texas 48-35.
Beyond the SEC, No. 15 Coastal Carolina bested Arkansas State 52-20 to remain undefeated. No. 5 Cincinnati also remains undefeated after a huge 52-3 win against Temple.
No. 3 Iowa and No. 4 Penn State gave fans a memorable top-5 matchup with a highly defensive, comeback win for Iowa. Penn State jumped out to a 14-3 first quarter lead, but from there Iowa would allow just 6 points total and go on to win 23-20.
No. 7 Ohio State got a dominant 66-17 win over Maryland, while No. 9 Michigan just escaped Nebraska 32-29.
Unranked Boise State handed No. 11 BYU its first loss of the season, 26-17. Despite a less than stellar offensive performance from the Broncos, Boise State was able to best the Cougars.
No. 6 Oklahoma and No. 21 Texas kept fans at the edge of their seats as the Sooners mounted a comeback and won a last second touchdown.
Texas held an 18-point lead late into the third quarter, but the Sooners weren't going away. Oklahoma cut the lead down to 11 by the end of the third and had the game all tied up halfway through the fourth. The Sooners got their first lead of the game with seven minutes left.
The Longhorns tied the game up against six minutes later and Oklahoma got the ball for one last drive with just over a minute to play.
The Sooners marched down the field and into field goal position as the clock ticked. Running back Kennedy Brooks broke free as the Sooners tried to better their field goal chances and scored, to put Oklahoma up 55-48 to win the game.