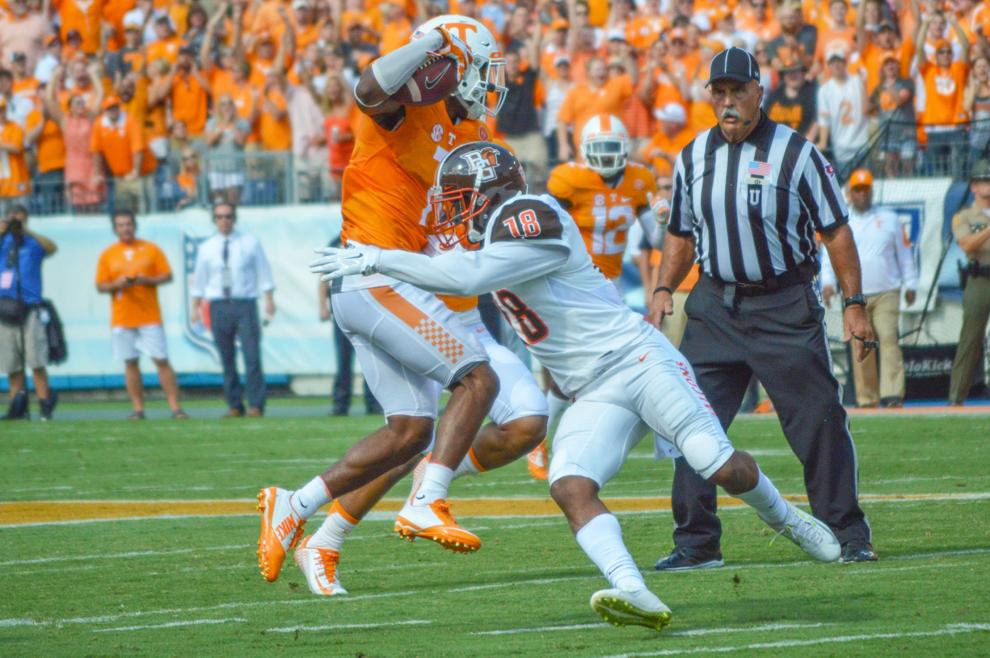 Football is almost back at the University of Tennessee. Talk has continuously surrounded the Vols, a team with a myriad of question marks entering another year on Rocky Top.
Tennessee's opponent also presents their fair share of questions. The Bowling Green State Falcons finished last season 0-5 and will play the 2021 season without the services of last year's top performer, Quintin Morris — who went un-drafted to the Buffalo Bills.
Third-year head coach Scot Loeffler leads a struggling program that is at the lowest it's been in a long time. After all, Bowling Green is among the winningest schools in the Mid-American Conference (MAC), second only to Miami (OH) in conference championships with nine. Loeffler is looking to take the Falcons to that level once more, with the goal of leading his team back to the MAC championship game for the first time since 2015.
"It was a program that got a late start (last year)," Tennessee head coach Josh Heupel said in Monday's weekly press conference. "There was some time off getting them back in the middle portion of the season. I think athletically you'll see a different group this year than what you saw last year."
The MAC's 2020 season started late over concerns regarding COVID-19.
The Falcons will need to see improvement at quarterback if the dream of a 10th conference championship is to come to fruition. Senior Boston College transfer Matt McDonald is expected to fulfill that responsibility this season. McDonald is heading into his second year with the Falcons and to say he has struggled in his role at the helm of the offense would be an understatement.
McDonald has thrown for one touchdown and six interceptions in his five-game career with Bowling Green, also notching a rushing touchdown in a 62-24 loss against Kent State. Though McDonald lost his best receiving threat to the NFL this offseason, Bowling Green isn't short on athletes.
"Offensively, they're heavy 12-personnel. They have some athletic tight ends they're able to create match-ups with in the pass game," Heupel said. "You have to do a great job of handling the misdirection and fit things extremely well."
While the Falcons' offensive line has struggled, last year's shortened schedule did them no favors. There were times where McDonald was running for his life against higher level MAC teams on the schedule such as Toledo and Kent State.
Tennessee will be one of Bowling Green's toughest opponents this year. The Falcons travel to Minnesota on Sept. 25 and host Murray State and South Alabama to round out the rest of their non-conference schedule.
The Falcons begin their first week of conference play on Oct. 2. They host four games, including their rivalry game against Akron on Oct. 9. Bowling Green will also host Eastern Michigan, Toledo and Ohio to close the season.
In many regards, the Falcons have nowhere to go but up. Going winless in a season is unacceptable to any fan, even ones rooting for a school in a mid-major conference. Competing against a power-conference team such as Tennessee could put the Falcons back on the right track.