If you don't know anything about basketball then this article is for you. I'm not sure why you would pick up the basketball special issue if you don't know anything about the sport, but I'm glad you did.
I too do not know anything — anything — about basketball.
Admiral Schofield? Bada**. Grant Williams? Legend. Don't get me wrong, I know how important basketball is becoming on this campus, but in terms of the actual basketball program on campus, I don't even have a rudimentary understanding.
For the sake of my social standing at this university, however, I am determined to learn everything I can about Tennessee basketball just in time for tip off. So, if you're reading this and you know just as little about basketball as I do, come along for the ride.
The history of men's basketball at the University of Tennessee has been a rocky one. We all know the Cinderella story of last year's season. Led by Rick Barnes, the Vols ended the season with a record of 31-6, tying the school's record. Barnes also topped the previous school record for consecutive winning streak, leading the team to win 19 games in a row.
The season produced famous players like Grant Williams and Admiral Schofield who have been catapulted to national acclaim, receiving several accolades for their performances.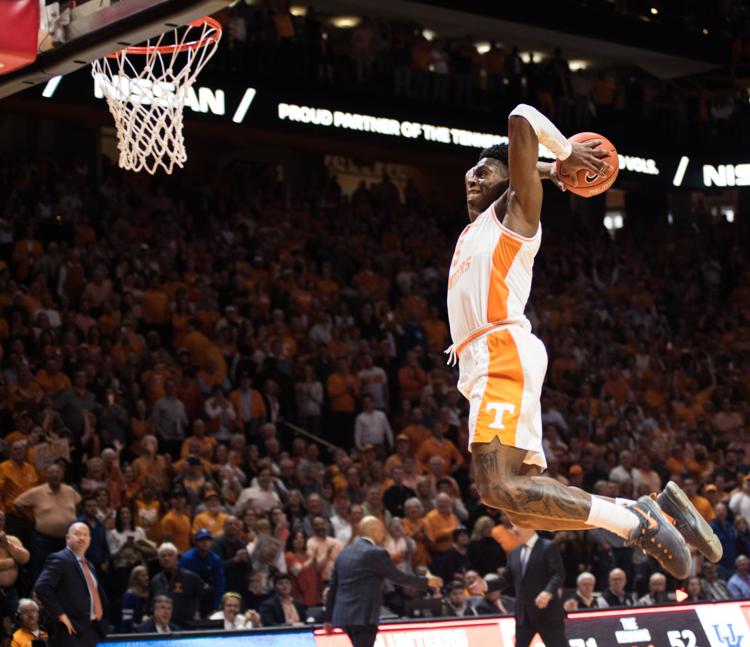 Another incredible season for the Vols was the 2007-08 season, which produced a record-setting 31 wins. The Vols were coached by Bruce Pearl that year, his third and most successful year at UT. He went on to win the Adolph Rupp National Coach of the Year honors that season before retiring three seasons later to be replaced by Cuonzo Martin.
The Vols haven't always been this successful though. The team's 2004-05 season was a less than memorable one, the Vols ending with a 14-17 record. That season the Vols were led by Buzz Peterson.
That was Peterson's last season for obvious reasons. Peterson was Tennessee's basketball coach for four seasons, and over those seasons he delivered the least amount of wins since the turn of the century.
One cannot discuss basketball at the University of Tennessee without mentioning the Lady Vols, and one cannot discuss the Lady Vols without mentioning the most legendary basketball figure at UT and one of the most legendary figures in college basketball history: Pat Summitt.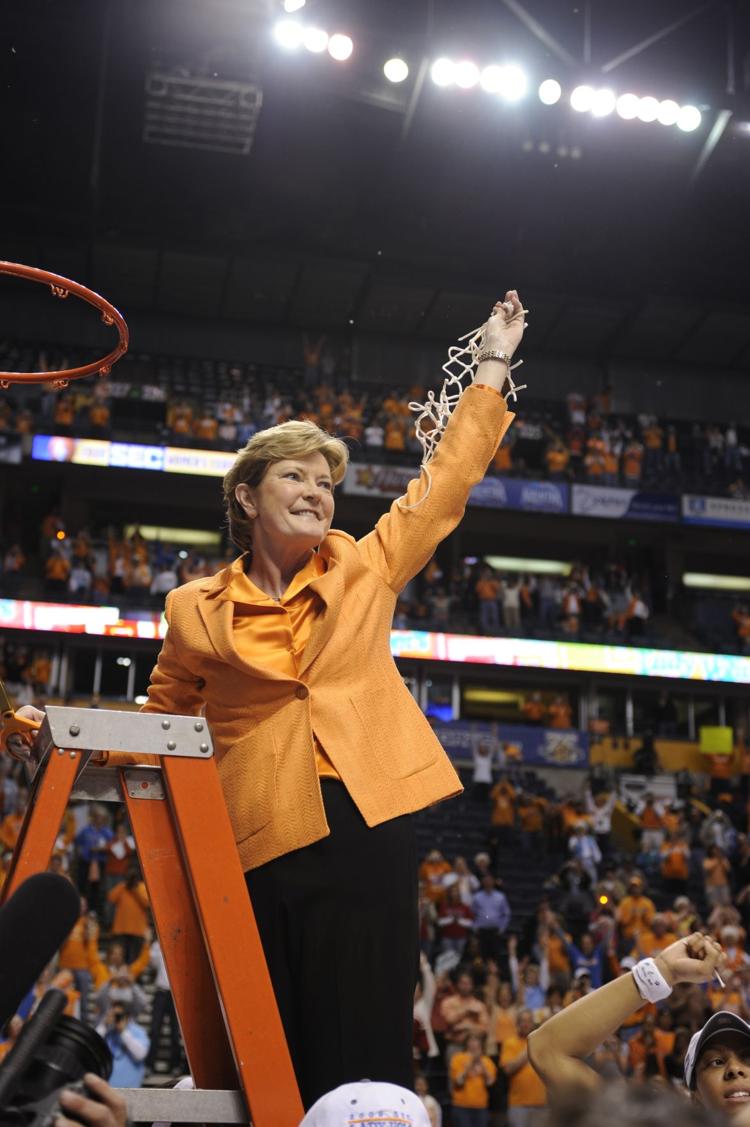 Upon her retirement in 2012, Summitt was the most winningest coach in college basketball history, with a career spanning a whopping 38 seasons. She is known for the undefeated 1997-98 season in which the Lady Vols won the NCAA championship. Every player who played for Summitt and completed their eligibility at the University of Tennessee graduated with a degree. She truly put the Lady Vols on the map and made them a powerhouse feared by all other teams.
Although she passed away in 2016 from complications due to Alzheimer's disease, her spirit is still very much alive on campus. Her statue stoically watches over the student body and the court inside Thompson Boling Arena is very aptly named The Summitt.
The history of the men's and women's basketball programs at UT are rich with stories of triumph, defeat and perseverance. However, history is still being made.
With last season's wild success, many are claiming that Tennessee is a "basketball school" now. However, the upcoming 2019-20 season will make or break that new reputation.
Some fans are fearful for what lies ahead with some of last year's stars like Admiral Schofield and Grant Williams having graduated. However, most still see a very clear path to victory.
As previously analyzed by The Daily Beacon's sports editor Ryan Schumpert, Tennessee will rely heavily on their defensive players this season.
"At this point in time we will be playing through our guards more than we play through our post guys…" Tennessee's current Head Coach Rick Barnes told Schumpert in October.
One thing is for sure: whether this season disappoints Vols fans or solidifies UT as a "basketball school," this season will go down in the history of the program and the University.