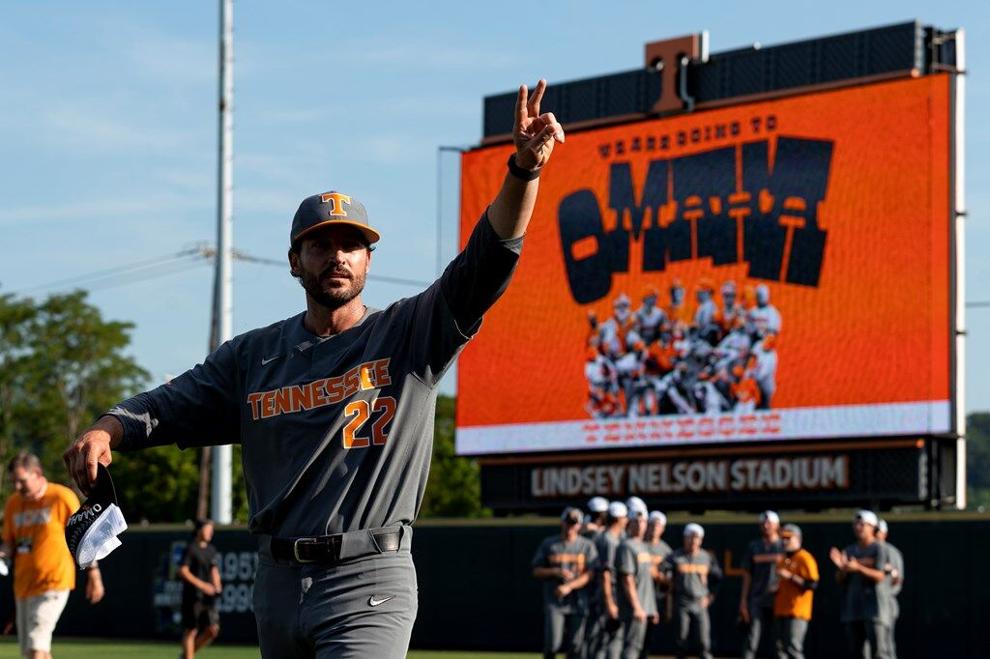 No. 1 Tennessee dropped game one of its three game series against Kentucky Thursday night after the Wildcats hit a walk-off single in the 13th inning.
"It just seemed painful," head coach Tony Vitello said. "I don't know any other way to say it. I don't think anyone was upset or more frustrated or trying harder, it's just a strange flow to the start of the game, or lack thereof."
The Vols' main issue Thursday night was their inability to capitalize. Tennessee ended the first three innings with bases loaded and only came out with two runs – its only two runs of the game.
"I don't think we capitalized on the situation at hand starting back in the first inning," Vitello said. "We're in a spot where you've got Drew Gilbert up with the bases loaded, nobody out and you could throw all kinds of other stuff in with that if you were watching the game. But it didn't happen, and then the second and third inning also a threat there and just did not execute smaller things. It hurts a little bit more when you're leaving three or four guys on bases."
Tennessee was also walked 12 times on the night, but just wasn't able to capitalize on Kentucky's poor pitching night.
Kentucky evened things up in the fourth inning with a pair of homers from Hunter Jump and Oraj Anu, and from there it turned into a pitcher's duel.
"Offensively, it's not easy to score runs, but it is easier if you've got guys at third base, second base, first base or all of the above," Vitello said. "Maybe the intent at the plate was a little too much in some situations. But for the most part the guys showed up to play."
Camden Sewell and Redmond Walsh kept Tennessee's defense solid in the middle and late innings. Sewell didn't allow any hits and picked up two strikeouts, while Walsh allowed three hits but notched six strikeouts in his six innings. At 59 pitches, Walsh came out of the game, as Tennessee is most likely going to look to its best closer later in the weekend.
"I think both teams hooked it up for I don't know how many hours," Vitello said. "In particular, the pitchers really picked each other up. Defensively, we made a miscue at the end of the game, but guys were locked in the entire day."
In the bottom of the 10th inning, Kentucky had the chance to win it with a base hit. Hunter Jump hit a ball deep to right field that looked like it might make it over the wall, but Jordan Beck jumped up and made the catch, giving Tennessee at least another inning.
Mark McLaughlin was on the mound for the last two innings and was rock solid until what would be the final inning. He allowed a triple with two outs to put Kentucky in scoring position with Alonzo Rubalcaba, who had been the best hitter on the night, up to the plate.
McLaughlin got ahead in the count, but Rubalcaba got ahold of one and sent it to right field, just fair for the Wildcats to come out on top.
"Tomorrow you've got to come out more determined," Vitello said. "You didn't get what you wanted tonight. So, you can kick and scream about it, or you can go to bed and be upset about, or you can go back to the hotel, eat food, realize you're in the middle of kind of a three-round deal here, and just a little more determination works."