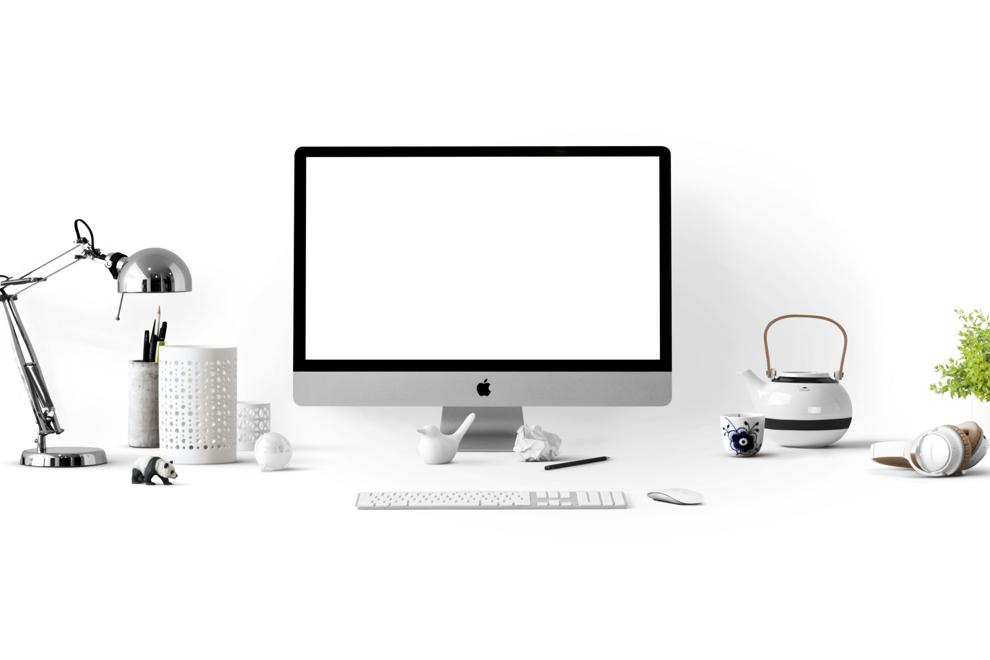 As a year has passed since the start of the COVID-19 pandemic, many individuals across the world have been greatly affected. One aspect in particular that has been a prominent issue is that of the mental health effects that have occurred due to the pandemic.
In March, The Daily Beacon conducted a survey in which UT students and staff were questioned about the mental health effects they have experienced in the past year.
For the data as a whole, 90.9% of those who responded to the survey said that their mental health was negatively affected since the beginning of the pandemic in March 2020, and 9.1% said that their mental health was not affected.
95.5% of respondents said that they have felt isolated or alone due to the pandemic. Meanwhile, 86.4% reported that they have become more fearful/worrisome due to concerns with COVID-19, and 81.8% said that the pandemic has negatively affected their academic performance.
The last question on the survey asked if the pandemic has negatively affected their outlook on the future, to which 68.2% of responders said yes, and 31.8% said no.
While there were varying answers to the survey, it is clear that the majority of those who responded felt – overall – that their mental health had been negatively affected due to the pandemic.
Jordan Lyons, a UT sophomore studying nutrition, was one of the students who marked "yes" on the question of whether she felt more isolated or alone during the pandemic. Lyons had only spent a little over a semester at UT before the pandemic hit in spring 2020, and it caused her to face some harsh realities.
"I've felt isolated from the campus community and college in general ever since the pandemic started, but more so during this school year than when our spring 2020 semester got moved online and the nation went into quarantine. In fall 2020, I got tired of waiting for internship/volunteer opportunities to open back up, so I went to work," Lyons said.
"Now I am employed part-time for the state government, managing a large nutrition access program at 19 years old. I went from fooling around on campus as a giggly sorority girl with a limited concept of reality, to now having conversations with my coworkers 30 years my senior about 401k plans and their kids' soccer games."
Lyons mentioned that along with her newfound adult responsibilities, she is still a full-time student, although she does not feel like one in the slightest.
"I moved home from Laurel to save money, since campus is still dead. I don't hang out with my friends much, or go to club meetings at all outside of my sorority. I just go to class and do my assignments between my shifts at work," Lyons said.
While she acknowledges that her experiences in these roles have allowed her to become a better person and more prepared for her future, she is worried about the gap that may be between her and fellow students, as she has already "leveled up" in her career too much to go back to a "normal" college life this fall.
"I'm concerned that the gap will continue to widen between myself and my peers because UT hasn't considered the facet of students who chose to 'grow up' during the pandemic. I wonder if there are other working students who feel this way, too," Lyons said.
Another way Lyons' mental health was affected was through her academic performance. She highlighted the difficulties that came with professor interactions.
"While many of my instructors have been so kind and helpful during the pandemic, there are just as many who believe my life runs on their time because there aren't 'other college kid things' to get in the way of their class now," Lyons said.
"Unfortunately, the onslaught of the pandemic changed my concerns from social time and networking to medical emergencies in my family, putting food on our table and financial management to keep my family afloat. So, one could argue that I'm much more constrained now than I was before the pandemic."
Lyons also experienced "passive aggressive commentary" from some professors "to insinuate laziness." Lyons cites this as "the root of [her] difficulties understanding material."
"We need to be held accountable, but we aren't children in need of punishment. We are complex human beings with a lot going on and need the support to manage that while we are existing on the university's timeline," Lyons said.
Many students have commented that with classes being online, some professors seem to be assigning more work than they did than when classes were in person. An added workload along with a global pandemic and the fears that come with that can be a recipe for disaster when it comes to academic performance.
On the subject of fears, Lyons also marked "yes" on the question asking about her outlook on the future being negatively affected by the pandemic.
"I'm afraid of graduate schools not caring about how the pandemic affected growth of applicants. Pre-pandemic, I assumed I would be able to apply to programs in late 2022 with an above average GPA, detailed recommendations and awesome experiences to share from research and internships. Now, my whole plan has gone down the toilet since opportunities are so scarce," Lyons said.
"And once there are more again, I will have a very limited window to make a statement of my professional interests. I'm fearful that I will not be successful in my professional life due to factors out of my control."
There are numerous other students who feel the same way as Lyons. Many are forgoing their plans pre-pandemic altogether as it has affected them so greatly.
However, one UT student offered a different outlook on the situation.
Grant Boone, sophomore business analytics major, answered that his mental health had not been affected since the beginning of the pandemic.
"I differentiate between a tough season of life and a 'mental unhinging' and the health problems that can come from anxiety and depression. My psyche and my well-being are mostly intact," Boone said.
Boone noted that while he has not suffered negative mental health effects due to the pandemic in the past year, he has indeed felt isolated and alone, and this is primarily due to the lack of contact with the UT community because of decreased interactions and far fewer in-person activities or classes.
As for the question of becoming more fearful or worrisome due to concerns with COVID-19, Boone felt that he did not feel this way, because he tries not to put his worries in things that he cannot control.
"I have accepted two truths from this past year. Number one is that we have to accept that life is messy. Life is imperfect and it's not always going to turn out the way that we want it to. Life is a beautiful story, but we can't always know what we want it to look like," Boone said.
"The second reality is that we shouldn't put our hope in volatile things. For someone who has always put a lot of hope in the country and well-being of the country … we can't let our well-being in our minds and our hearts depend on something that is unstable or volatile in control."
Boone also did not believe that his personal relationships have been negatively affected, and this is due in part to his involvement with Greek life. Boone currently lives in his fraternity's house in Fraternity Park at UT.
"Greek life has been a lifeline. … The frat I'm in, I took a 'little brother' in March of last year and as soon as we got sent home, didn't see him for three months … when I saw him in August it was as if five minutes had passed. A lot of our students have found that," Boone said.
Additionally, Boone recognized that "healthy, vibrant friendships" are those in which people can go without seeing each other for long amounts of time and pick up right where they left off.
"I found myself at home this summer away from all of that [friends], and initially it was hard to adjust to, but I realized, 'hey, when we come back in the fall, those friendships will remain, and if they fade, they aren't quality,'" Boone said.
While most aspects of the pandemic have not taken too much of a toll on Boone, his academic performance has been negatively affected.
"For the longest time, I measured my value by what my transcript looked like. I was learning to re-acclimate that self-perception toward the right sources in life. The pandemic definitely sped that up," Boone said.
He emphasized that, like Lyons, the virtual format of classes has been hard to maneuver.
"I have not adjusted well to online courses at all. I never really appreciated just how valuable in-person experiences are until this virus hit," Boone said. "I am so excited that the university announced that [they will offer in-person classes this fall]."
UT announced recently that they plan to have all in-person classes during the fall 2021 semester. Many students are looking forward to this, as online classes have not panned out especially well for many students as is shown by the 81.8% of survey responders who reported their academic performance being negatively affected in the past year.
"For me to really commit to the work that I am doing, I have to believe in the value of the work that I'm doing. I do not think that I get the same value out of an online class as an in-person class. I don't feel like the education I'm getting is tangible," Boone said.
The pandemic has not caused Boone to look at the future in a darker lens, though.
"I have hope for the future because how we respond to the messiness of life is far more important than whether or not life is messy. School may not turn out the way we think, relationships, careers … and that's okay," Boone said.
"If we are using the word hope, my hope isn't tied in how the future goes or what the future looks like."
Although students and their mental health have been affected differently by the pandemic, across the board, there have been numerous struggles. With the promise of a new normal in the fall and the vaccine now readily available, the UT community may now be able to look to the future and hope that things may turn out better than expected.