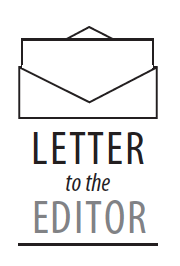 Ask pretty much any LGBT person who grew up in the south whether southern hospitality and graciousness is extended to their community and you might just get a "bless your heart" in response.
Our campus has not been an exception from this experience. From a state legislature that is openly and directly hostile toward efforts to include all people, to white supremacists who regularly visit campus to attack Jewish and other minorities or from simply walking through campus and having to endure the random shouts of "faggot" from a passing car, UT's ranking as one of the country's most un-friendly campuses for LGBT persons is not surprising to our community.
This is not news to us.
UT is on the Princeton Review's list again as it has been for some years. We clearly have much work to do both on our campus and in our society.
But what might be news to some is that the University of Tennessee is teeming with beautiful signs of hope. Valiant members of our faculty, staff and student body fight to maintain a unique culture that is nurtured on the campuses of higher education where the freedom and independence of the academy create a medium for a diversity of ideas, people and worldviews to be mutually shared, understood and valued.
For the LGBT community the Pride Center, VolOUT and Lambda Law Society have been on the front lines for advocacy and inclusivity. The Frieson Black Cultural Center, the Black Student Union, I-House and many others have worked tirelessly to advocate for justice for racial minorities on our campus.
The Office of Disability Services champions for those with special needs. Tyson House, Hillel, UKirk, the Wesley Foundation and other campus ministries have fostered welcoming communities that advocate for justice and inclusion. Signs of hope are everywhere.
Yet 2020 has revealed that our nation is in crisis, but certainly not a new one. The COVID-19 pandemic has pushed our society to the edge where many of us have been pushed for countless decades. In the past few years, old, embedded hatreds within our society have surfaced, emboldened by politicians and inflamed by the anxieties of an uncertain future.
Nearly seventy years ago in November 1955, James Baldwin wrote in Harper's Magazine: "I imagine one of the reasons people cling to their hates so stubbornly is because they sense, once hate is gone, they will be forced to deal with pain." This has been a year of pain: pain of fear, pain of isolation, pain of outrage and pain of grief. The instinct to lash out, to place blame or to hate only masks the pain.
We're at a critical juncture in our history, both as a university and as a society.
If we are to turn this corner in the direction of healing and wholeness, we must be willing to seek after the source of this pain rather than covering it up with diluted platitudes and shallow proclamations of peace and unity. We must learn to listen well to difficult truth-telling. We must be willing to set aside our southern politeness in order to do justice and seek mercy.
We must be more concerned with protecting lives than protecting the image of the institution (which does not need protection).
Until then, we will remember that God blesses our weeping! God blesses our screaming! God blesses our marching! God blesses our striving! Our pain and our lives are not validated by whether others are moved by our gasping. Our common humanity might be saved if we can recognize each other in humble compassion, and then by breaking the systemic chains of bitterness, hatred, and oppression together.
Columns and letters of The Daily Beacon are the views of the individual and do not necessarily reflect the views of the Beacon or the Beacon's editorial staff.