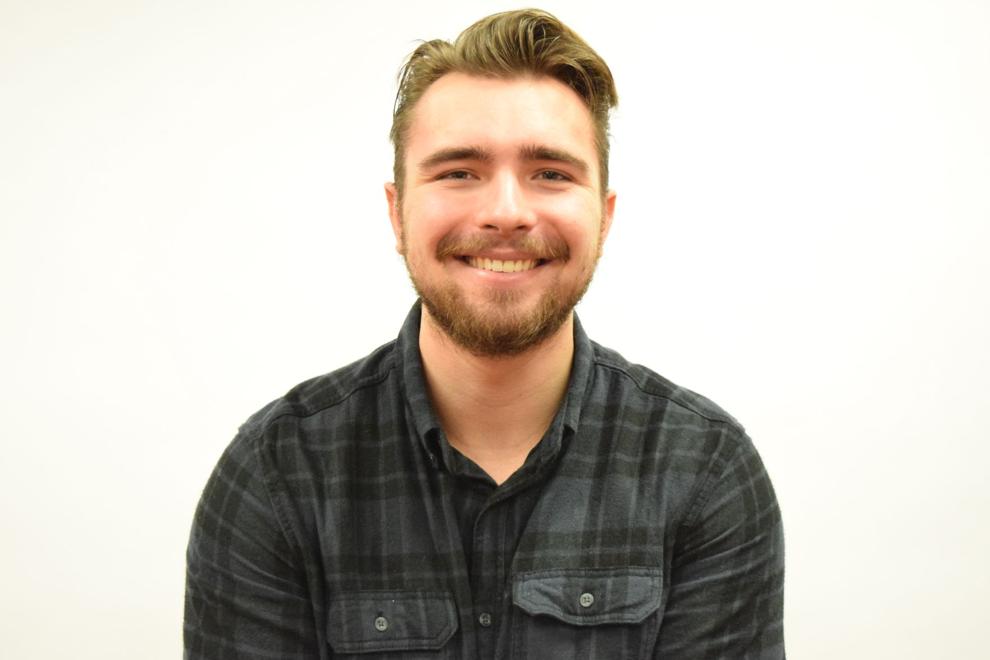 On Nov. 11 in the Mercedes Benz stadium in Atlanta, I had the opportunity to see the greatest rock band of all time live and in person while sitting in seat 12 of row 23.
I have only been to two concerts in total, this one and one for Elton John back in 2018. While John is in his own right one of the greats, nothing could have prepared me for The Rolling Stones.
Sifting through the lines and crowds of people outside to find our way out of the cold fall rain and to our seats was an experience of its own. My mother was run through security multiple times, and my dad was trying to flip flop between lines and sprint to the seats while following no signage or directions.
Once we got to our seats, I looked at the band who was on stage warming up the crowd for the Stones. It was the Zac Brown Band.
Never in a million years would I have pictured the Zac Brown Band warming up a crowd for The Rolling Stones, but how on Earth was I so lucky to hear two main draws in the same night for the price of one ticket?
While, admittedly, I am not a follower of the Zac Brown Band, they were exceptional. They played a mix of old songs along with some of their newest releases and ended on a high note when they played their biggest hit "Chicken Fried." After this, the waiting game began. It was about 8:15 p.m. and The Rolling Stones weren't due to be on stage until 9 p.m. that evening.
Finally, after 45 minutes, Mick Jagger and The Rolling Stones emerged, and the crowd erupted.
I wasn't entirely sure what to expect from The Rolling Stones. Jagger is 78, Keith Richards is 77, Ronnie Wood is 74 and their drummer Charlie Watts had just died at 80. With the surviving main band members who are a combined 229 years old, I was worried their performance would be far from who The Rolling Stones were in their heyday.
From the first song, Mick Jagger proved my fears unfounded.
Not only was Jagger the oldest person on stage, but he was also the most active. He was running up and down the stage, jumping, squatting, dancing and contorting his body like a performance artist in their physical prime.
And that wasn't just at the beginning of the performance, for the entire two hours that The Rolling Stones performed, Jagger had the most energy and activity of anyone on stage. Not to mention Jagger's voice sounded the same as it always has.
As for his original bandmate, Ronnie Wood also defied father time as the 74-year-old gave what is the best guitar performance I have ever seen live or in video. Wood tore up his guitar strings and sent the crowd into a frenzy with multiple powerful guitar solos. Like Jagger, Wood moved around the stage like a much younger man and proved to be a huge highlight of the show with his masterful work on guitar and pedal steel guitar.
The infamous Keith Richards, however, didn't seem present during the performance. Many times he seemingly drifted off on stage and didn't seem engaged with his bandmates or the backing musicians. There were moments where Richards showed power and edge with his guitar, but for the most part he seemed like he didn't want to be there on stage.
When The Rolling Stones left the stage, it felt like a part of my spirit went with them. Listening to them for two hours and having them come back out to finish their performance with "Gimme Shelter" was everything I ever could have wanted and more.
It was a kind of almost religious experience for me, hearing The Rolling Stones play so many songs that I know and love while watching them perform with a fire and vigor you only see on video.
Out of events and days I will remember forever, Nov. 11 in Mercedes Benz stadium watching The Rolling Stones is right at the top.
Grant T. Mitchell is a senior at UT this year majoring in public relations. He can be reached at gmitch16@vols.utk.edu.
Columns and letters of The Daily Beacon are the views of the individual and do not necessarily reflect the views of the Beacon or the Beacon's editorial staff.