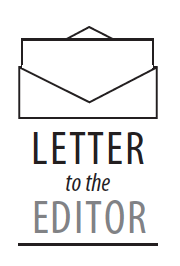 Moving off to a college so far from home, with nearly 30,000 unfamiliar faces, can be intimidating and daunting. I live six hours away from Knoxville in Indianapolis, and I was nervous to begin my freshman year, as I feared that I would not be able to make genuine friendships.
I began to wonder how I could get more involved on campus to meet more people and my mind immediately went to Greek life. I grew up in a family where nearly every woman had been a member of a Panhellenic chapter, and I thought it would be a perfect solution to my problem, while also carrying on a family tradition.
Panhellenic recruitment is a process that is consistent throughout the country and at every university. The women within this process attend four different rounds, and in each round, they can talk about themselves, meet new people and find out why these organizations may be a perfect fit for them. The rounds also discuss what sisterhood means for the candidate, what they are looking for within a friend, how they are involved within the school and why they would like to expand that.
All of the questions were deep and went far beyond the surface-level conversations you tend to have with people at the beginning of your college experience. I felt as if recruitment was a matchmaking experience to help me make friends, and I loved it. While talking to so many different individuals that week, I was able to see where I would fit in with my personality, interests, experiences and academics. I felt so at home within some of these houses, and as I looked around the room, I knew that I had found some forever friends.
Being a member of a sorority, however, is not just about making friends. Sororities hold young women to high academic standards and push them to succeed within the university. According to a national study by J.Patrick Biddix, "Percentages for both retention and graduation rates were higher in the sample of sororities than the national averages. This was expected since half the sample was comprised of sorority members who tend to exhibit higher educational outcomes when compared to all students as a whole."
My sorority, for example, includes a minimum grade point average of 3.0 in order for a member to remain in good standing in the chapter, as well as offers incentives to be on the honor roll as well. Being held to a high academic standard is another reason Greek life can be so beneficial in a college student's life, because they demonstrate that it is possible to manage your time in a way that allows you to make memories and succeed in the process.
Sororities and Greek life do not always get the best reputation on campuses, and more often than not, they are viewed in a much different manner by people who are not in them. People outside of Panhellenic view it as just a social club and think that it is all about partying. This stereotype has been around since the first sorority was created, but I can tell you firsthand, as a member of a sorority here at the University of Tennessee, that is not the case.
We focus more on raising money for our philanthropies, completing community service and attending sisterhood events than we ever do "partying." I can honestly say that I do not know where I would be without my sorority, and I am so thankful for all of the valuable life lessons and skills it has taught me.
Freshman year at a college out-of-state can be hard enough, but with COVID-19 restrictions and rules, getting acclimated to a school is so much harder. Nearly every on-campus activity was canceled, a lot of organizations no longer met, and many classes were moved online. Every class that I took was held remotely, meaning that I had no interaction with anyone face-to-face during the day.
Attending my sorority events was the only time that I was able to be with people in person or participate in many fun activities with students my own age. I made so many friends through being in this organization, and I am not sure how I would have managed to finish freshman year without it. The only way that I found myself making friends was through my chapter, and for that, I am so very grateful.
I think that all of Greek life here at the University of Tennessee does not get enough praise or recognition for all that they do. Not only do these organizations raise money for different charities and philanthropies all over the United States, but they also give students a unique sense of brotherhood and sisterhood that is unlike any other.
The organizations offer a lot of valuable opportunities and experiences that are unlike any other. Greek life is not something that any student should dismiss until they have been informed on what exactly it entails.
Chloe Ramey is a sophomore this year at UT studying business management. She can be reached at cramey1@vols.utk.edu.
Columns and letters of The Daily Beacon are the views of the individual and do not necessarily reflect the views of the Beacon or the Beacon's editorial staff.