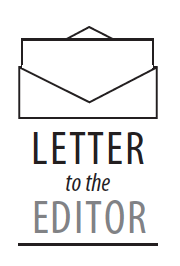 Move-in week is right around the corner, and while I am excited that a new school year is about to start on Rocky Top, I have some concerns about how this year's incoming class will encounter their first week on a college campus. Since we are in the middle of a pandemic, the University of Tennessee has taken some measures in order to prevent the spread of COVID-19. These protocols are a step in the right direction, but I worry that these procedures will have a negative effect on the experiences of first-year students. I also have questions regarding the university's plan for COVID-19 following move-in week.
When I first learned that the university's plan for move-in week would involve having scheduled appointments, I felt encouraged and believed that the university was taking this matter seriously. Scheduled appointments will allow UT to better enforce social distancing and limit the contact between students which will lower the likelihood of the virus spreading.
I was also pleased to discover that the university requires a self-screening prior to moving in and the requirement to wear a protective mask. These requirements along with the social distancing measure of moving in via appointment will go a long way in reducing the spread. Residence halls providing disinfecting wipes for luggage carts also makes me feel at ease. This will make moving in less of a hassle for students and still keeps the idea of being sanitary in mind.
I do like that the university is taking social distancing and sanitization into account; however, I feel that these measures somewhat hurt the exciting experience of moving into a college dorm as a first-year student. Move-in week is supposed to be one of those important moments in college life where you get to meet new people and form potentially life-long friendships with those who live on your hall or in your dorm.
Sadly, I feel that this amazing and influential moment is being taken away from these incoming students. Some of my closest friends are those that I met while unpacking boxes and setting up my dorm room during move-in week, and I fear that the ability to meet the people these students will be neighbors or roommates with for the next year in this fashion is being unfairly removed from their college experience. I understand that health and safety measures along with reducing the spread of COVID-19 is a priority, but we need to find a way to give these students the same opportunity that we all had during move-in.
While these measures are a priority, I still have some unanswered questions regarding how UT will proceed following move-in week. For starters, we need to know if the university plans to continue having in-person classes if case numbers begin to rise. Most of the students have a strong enough immune system to combat the virus, but there are some older students and professors who are vulnerable. The Centers for Disease Control says that older people and people that have an underlying medical condition are those at the most risk.
We also need to know how the university plans on enforcing self-isolation. What will UT do if a student refuses to self-quarantine? Will they receive some sort of disciplinary action? A fine? Expulsion? These are a few of the questions I would like to see the University of Tennessee answer and take into consideration. As of now, it seems that either UT is ignoring these questions or does not yet know how to respond. Either way this leaves me very concerned about the university's plan and preparation for move-in week and this fall semester.
As I said before I do think these protocols are a good step in the right direction. I like that the university is prioritizing the health and safety of students, but there are still questions that need to be addressed. The university needs to also find a way to give these incoming students a chance to socialize, responsibly of course, with those they will be living with for the next year.
Chase Weber is a junior majoring in business analytics with a concentration in marketing. He can be reached at cweber8@vols.utk.edu.
Columns and letters of The Daily Beacon are the views of the individual and do not necessarily reflect the views of the Beacon or the Beacon's editorial staff.