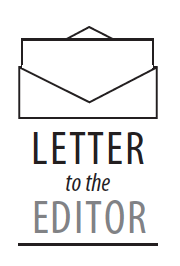 Greek life. I know that when I say these two words together a lot of ugly stereotypes come to mind; many of these stereotypes come from college movies portraying fake people, paying for friends and people who only care about their social lives.
These stereotypes and a lot of confusion were all what came to my friends' minds back home, when I told them I had decided to rush. I come from a smaller city in central Wisconsin where Greek life isn't super popular, and most people aren't familiar with what it's really like, besides these ugly stereotypes. When I came to UTK, I didn't know a single person. I was very worried about what college would look like for me since I didn't know anyone, but since joining Greek life, I have realized it was the best decision I could make.
When I decided to go through rush, I thought, at the very least, it would be a good way to meet people, but it has been so much more than that for me.
Going through rush, I was nervous, scared and excited, all at the same time. But in the end, I'm glad I trusted the process and found my place. Being involved in Greek life has given me so many different experiences that I don't think I would've gotten elsewhere. I've been able to grow, not only as a person, but also a student and a leader. After joining my chapter, it became clear to me that I had found where I belonged, and I soon learned that I was surrounded by a group of women with at least one thing in common: we all want to be there and grow as individuals.
One of the things that I have loved most about being in my chapter has been the support system. More specifically, my sorority family has been my best support system. When I say sorority family, I am referring to my big sister — an older member of the chapter who acts as a friend and mentor — her big and my twin, who is a member who I share the same big with. These women are always here for me when I'm feeling down, need advice or just want someone to talk to and have made me feel at home, while being so far from home.
Another aspect of being a member of Greek life that I have benefited from is the leadership and service aspect. Through my sorority I've been able to take on a leadership role and grow as a leader, with the help and guidance of advisors and other members of my sorority. I found this to be an amazing opportunity, because I feel many college students don't get to have this important leadership aspect in their college experience. I've learned how to deal with different situations and people through this experience and I feel this is something that will benefit me greatly in my career in the future.
I've also been able to participate in different philanthropic events to support our five different national philanthropies, as well as help people on a more local level. My favorite event that I've been able to participate in has been the Walk to End Alzheimer's at the Knoxville Zoo because it benefits such a great cause and I can have fun with my sisters while doing it. For me, being able to give back to my community has been so rewarding because it gives me a purpose. When my chapter is working with these different organizations, I feel like we're really making a difference in the community and helping people.
Being a part of Greek life has been so rewarding for me and helped me grow as a person so much through my first year of college. Thinking about these stereotypes that many people are first introduced to when thinking about Greek life, I know that these stereotypes couldn't be farther from the truth. Greek life is a community full of individuals all wanting to grow and help their community while doing so. For anyone considering joining Greek life, I know that the rush process can be scary and overwhelming, but in the end it's worth it. I am so glad I decided to go through with the process because I can honestly say that I have found my home here at UTK through it.
Bridget Armstrong is a sophomore majoring in supply chain management. She can be reached at barmst10@vols.utk.edu.
Columns and letters of The Daily Beacon are the views of the individual and do not necessarily reflect the views of the Beacon or the Beacon's editorial staff.