As I begin the next 60 days listening and learning to prepare for one of the most exciting jobs in my life, my overarching goal is to continue and accelerate the great successes across the University of Tennessee System. While I do not officially begin my work as interim president until Nov. 22, I would like to take a moment to respond to a student's request that I elaborate on my commitment to enhancing diversity and promoting inclusion throughout our University community.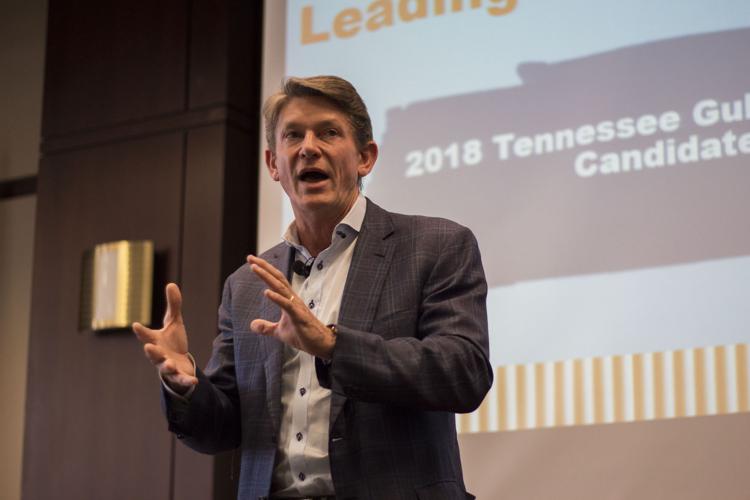 Tolerance, transparency, diversity and inclusiveness are all values I feel strongly about. In my life as a business owner, in my philanthropy and in public service, I have tried to model and to put those values into practice. 
My earliest memories are of my grandmother telling me that we, as Tennesseans, are the friendliest people in America, and I still believe that. Being open and inclusive to new ideas and differences are important to any organization or community – but particularly to a University. 
This approach has been a guiding principle in my life and also will guide me in my role as interim president of the University of Tennessee.
One of my top goals is to make sure students leave our campuses fulfilling their dream of attaining a college degree. A key component of that is making sure students feel included and supported. Students who feel safe in, connected to and supported by their campus communities have a higher likelihood of success—in the classroom, in their personal lives and in the workplace.
While I don't yet have a full understanding of all of the debates from the past, I do know we must be a warm and welcoming community for people of all races, religions, cultures, genders, orientations, talents and abilities. 
It's everyone's job—and certainly mine—to make sure we create and maintain that warm and welcoming environment for all students, faculty and staff. I look forward to working with our chancellors, students, faculty, staff and campus leaders to identify opportunities and initiatives to help ensure all members of the UT community feel safe and supported across all of our campuses and institutes. 
Thank you for letting me share my thoughts. I look forward to seeing you soon.
Columns and letters of The Daily Beacon are the views of the individual and do not necessarily reflect the views of the Beacon or the Beacon's editorial staff.