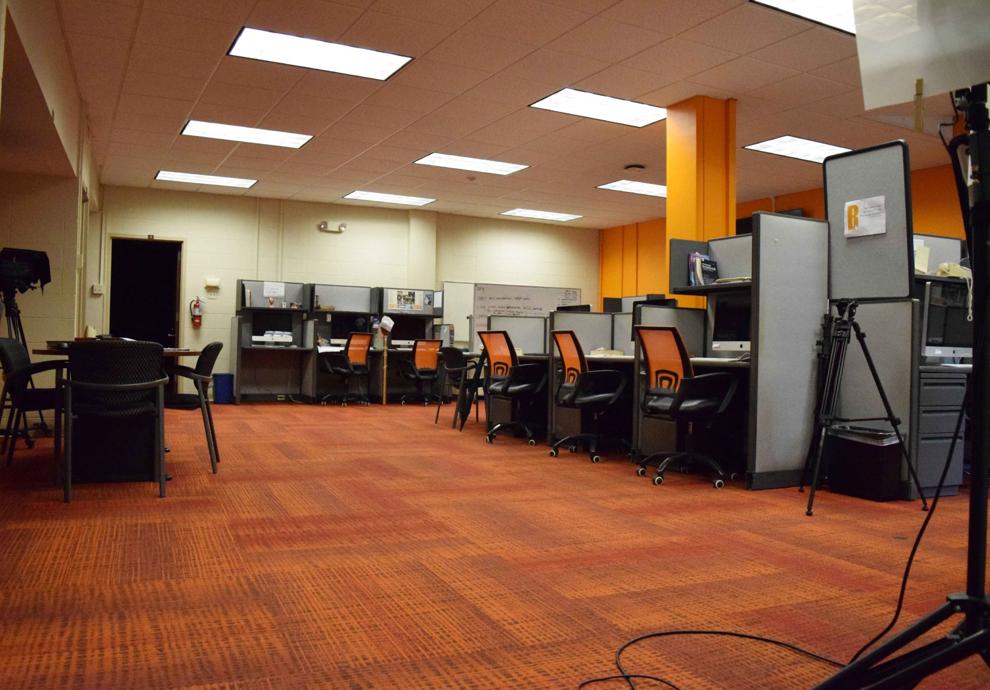 Today, April 25, is Save Student Newsrooms Day of Action 2021. On this day annually, student newspapers around the country band together to help demonstrate just how important student newsrooms truly are.
In reality, the importance of student newsrooms is multi-faceted. For one, they provide important training and learning opportunities for student journalists. The opportunities that students are afforded in university newsrooms are highly unique, challenging and often career-altering. While networking opportunities and internships are quite important as well, students working in independent newsrooms have the chance to make editorial decisions completely of their own accord, and the value of the lessons that accompany making these decisions cannot be understated.
Additionally, student newsrooms occupy an important place in the Fourth Estate, just as the mainstream press does. Large news outlets — from The New York Times to The Wall Street Journal, and from CNN to Fox News — exist to educate the public, as well as to serve as watch dogs, place checks and balances on the government and ensure that the people are empowered to make their own democratic decisions.
Student newsrooms occupy that niche in our own, smaller university and community environments. As both students and journalists, we are privy to information in a way that mainstream media companies often are not. We know students, and we know what they care about and need to hear about.
And at the same time, we constantly have our ears tuned to the flow of news and information. Simply put, student journalists have a powerful and unique ability to write to and for students — and it's quite possible that many people do not and would not acknowledge this value of students' newsrooms presence until they are gone.
It's no secret that, despite the importance of student newsrooms, our numbers are shrinking. As print media around the world has continued to decline in favor of online formats in the past 30 years, retention in student newsrooms has dwindled as well. The pandemic, which forced many newsrooms to operate virtually and put a halt on traditional recruiting practices, has only exacerbated this problem.
However, students newsrooms are NOT going away. They simply are too important, and small groups of ambitious students have demonstrated that grit can overcome any odds.
So, thank you to The Daily Beacon's loyal readers and alumni who continue to return to our website and read our features, coverages, listicles, reviews and columns. Thank you to the members of our Student Government Association, who are always helpful collaborators in producing content during UTK's election season — which just wrapped up, by the way. Thank you to the countless talented student journalists who have found their beat at the Beacon and who now lead amazing careers.
If you want to support our student newsroom today, there are multiple ways you can do so. First, you can follow us on Instagram, Twitter, Facebook and YouTube and subscribe to our newsletter from our website. Additionally, you can donate to support the Office of Student Media. Donations directly help student journalists by providing funds for training, traveling and conferences.
Finally, if you are a student journalist yourself or hope to become one, you can support The Daily Beacon simply by getting involved and showcasing your talents. To join the Beacon, you can apply online on this website, or feel free to shoot an email to editorinchief@utdailybeacon.com.
The Daily Beacon has radically changed my life and career path, and I hope that other student journalists around the country have the chance to experience the thrill and rush of hard work in a student newsroom.