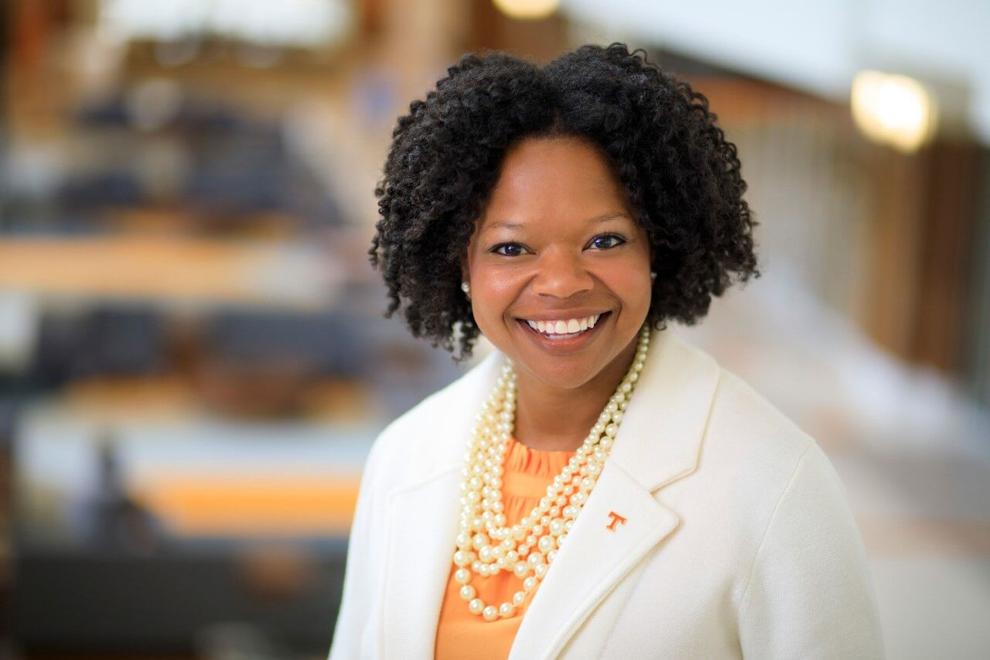 Dear Vols,
I have never been more excited to utter the words, "welcome back." Seventeen months ago, our lives came to a halt as the pandemic made its way to East Tennessee. Spring Break and 2020 felt scarily infinite as our campus abruptly shifted online and our homes became schools as we went into quarantine. That time and the subsequent moments were unanchoring. Through new levels of flexibility, students returned to campus last fall with significant adjustments inside and outside of the classroom as we worked collectively to protect the health and safety of our campus community. In talking with many of you, all you wanted was for things to go back to normal.
Although "normal" is just a setting on the dryer, we have missed what is familiar. We have collectively craved routine, semblances of our versions of normal. We have been concerned about our health, wellbeing, stability, financial security and have grieved profound losses, near and far. We have sat in dissonance and connection during a politically polarizing season.
Together, we continue to lean into the vulnerability and discomfort that accompany the unknowns of a global pandemic. New experiences tend to instigate awkwardness, self-doubt and uneasiness. You are not alone if you have had to "fake it until you make it" in this uncertainty. (Let's remember, this is new for each of us.) In this moment, it is important to recognize what has happened, what we have learned, and what has gone right.
First, we added new words to our vocabulary.
Unprecedented. Pivot. Reimagine. Modality. Synchronous. Asynchronous. Asymptomatic. Social distancing. New normal. Quarantine. Self-isolation. Zoom. Drop it in the chat. And, a personal favorite … You're on mute.
Beyond new ways to communicate, we have learned many lessons about ourselves. From our wellbeing to what makes us tick, we have identified new ways of knowing and being through the unknown. We have also learned that we can do hard things.
We have mastered smiling with our eyes in an effort to protect those around us, and we learned and connected from boxes via Zoom. We have discovered the art of reframing and making the most of challenging situations. From Canvas to Kahoot to Facetime, to socially distant face-time, we found ways to learn, connect, plan and remain in touch. With medical advances we have been able to hug again and experience closer proximity while remaining cautious as variants of COVID-19 emerge.
As I reflect on this difficult season, I am proud of you, our students. Much of what I already knew was reaffirmed this past year: You are resilient, creative and brilliant problem-solvers. You are the heartbeat of campus life. You are leaders. You are Volunteers.
As you head into this semester, I encourage you to reflect on where you have been in order to gain perspective on where you are headed. What happened to you? What did you learn? What did you achieve? What were your milestones? What challenges did you face? In asking those questions, I imagine you will be surprised by what you find.
In the coming months, I also ask that you continue to extend grace and patience, as we all take these days as they come. Do what is in your power to stop the spread of this relentless pandemic. Short-term inconveniences and discomfort can lead to long-term health and protection of our collective community.
Finally, I encourage you to consider a few thoughts as you begin this academic year. Turn toward curiosity. Ask questions of yourself and those around you. Reflect often. Practice gratitude. Embrace your unique talents. Get to know your faculty. Go to class. Wear orange on Fridays. Get involved in a student organization. Ask for help before you feel overwhelmed. Open your mind and heart to new experiences. Be kind to yourself and to others. Take responsibility for making our campus home for every student. Remember, Vol is still a Verb.
Whether new or returning, we are so glad you are here. I look forward to being a part of your journey on Rocky Top.
Welcome home,
Dean Shea
Twitter: heydrshea
IG: sheakiddhouze