Graduation is in 17 days, and I am not sure how I feel but it definitely includes a mix of excitement, anticipation, fear and sadness.
I can't wait to celebrate my accomplishments and the accomplishments of the Class of 2022. The energy and effort put into these last four years — in school and at work — have been so fulfilling. I have learned so much as a student, as a person and as a leader. The relationships and connections I made will stay with me for a lifetime, and I think that's why leaving feels so bittersweet.
I came into college with a solid life plan and no doubts, but I am leaving with only a vague idea of what direction I want to go in life and I couldn't be happier. I have made peace with the notion that there is no right way or path to go down. I would like to extend my most sincerest thanks to the global studies department and the Chinese department. I don't think there has ever been a class I enjoyed more than any of the Chinese courses I have taken at UT. 郝老师,王老师,和翁老师,谢谢你们。Through you all, I have developed a new love and passion for the Chinese language, and I am absolutely certain that whatever I choose to do I want to be using my knowledge of the Chinese language.
Thinking about graduating and going straight back to school lacks appeal for me, but who knows what might happen? All I know is that I am content with my own choices and encourage everyone to — as cheesy as it is — follow their heart. Not everyone has a dream job; just make sure that whatever decision you make is your own.
When looking back at all I've done in college, I will say the biggest, most impactful constant has been The Daily Beacon. The growth I have seen in myself and my friends in our basement office has been so rewarding. From my role as a copy editor, to the Copy Chief, to the Managing Editor, I have met such a diverse group of hardworking, determined and kind people.
The memories of the time I spent in the office are so fond. Nahan Abubucker and Keenan Thomas, our dramatic and lively readings are something I already miss.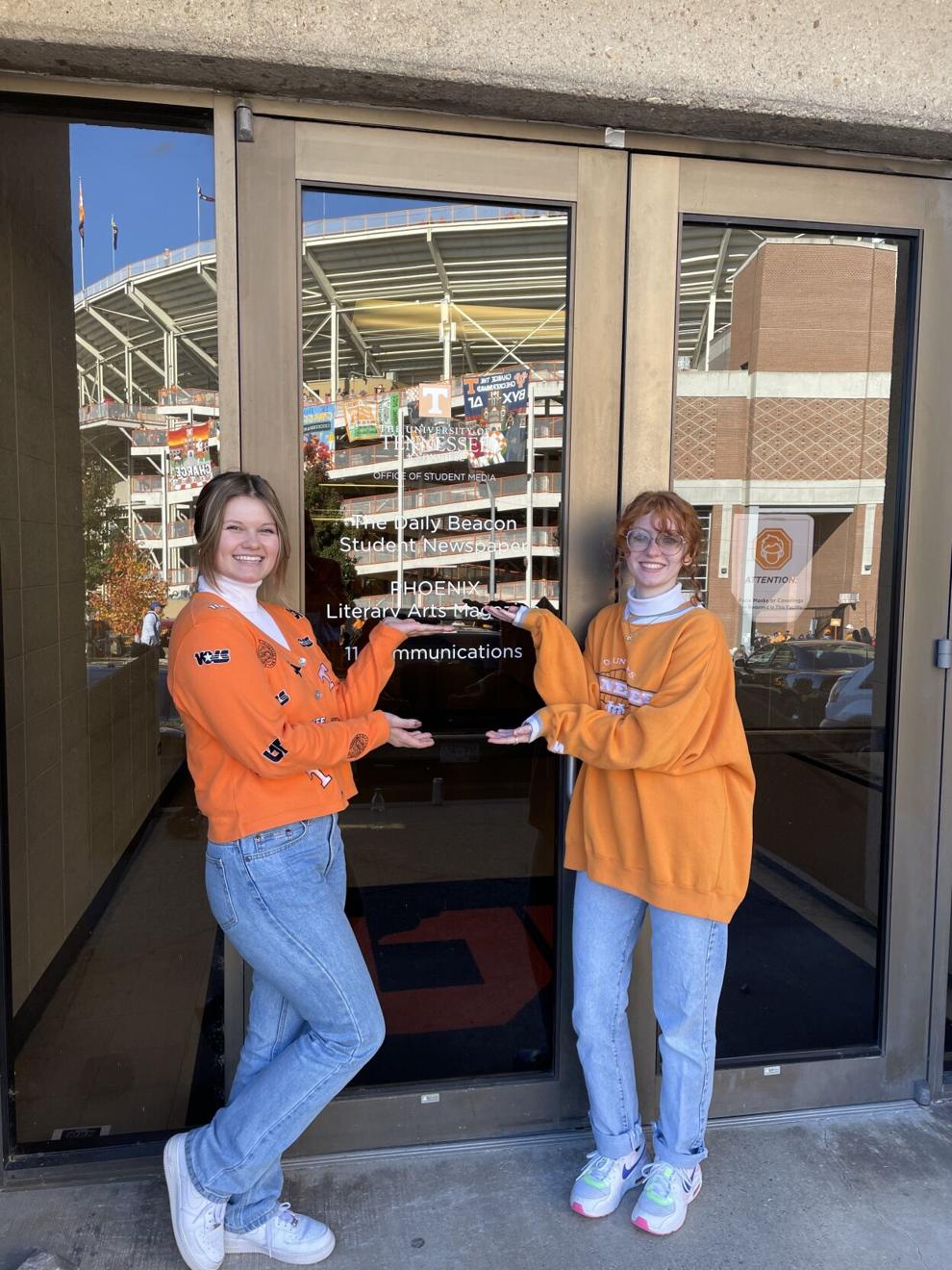 To Emma Coffey, you were the very first person I ever interviewed. Your encouragement gave me the confidence I needed to trust in my own abilities. I am so proud to see you doing so well and can't wait to watch you grow into your new role of Arts and Culture Editor.
To my editors Kyra Bogdan, Maddy Muschek, Daniel Dassow, Josh Lane, Ethan Stone, Alexandra Ashmore, Kailee Harris, Bella Hughes and Kim Lalas, I have learned so much from you. There is never a dull moment in the office and you guys are a part of that. Thank you for answering all my silly questions. As a group, you all have made me so proud and taught me so many things about working in an office setting and as a leader. For those of you staying at the Beacon, I wish you the best of luck. I know you will do great things.
To the upcoming Editor-in-Chief, Daniel Dassow, and Managing Editor, Abby Ann Ramsey, I can't express how excited I am to see you two take over. You are both so bright and capable, and I can't imagine anyone is better suited to do this job. I have no doubt that you will lead the Beacon in a new, exciting direction.
Finally, to our lovely Editor-in-Chief Sarah Rainey: Words can not express how much I admire and appreciate you. You have put so much faith into me, and I will always be grateful for the confidence you have instilled in me. Through your actions, I have been able to experience great leadership first-hand. As a coworker, but more importantly as a friend, you have shown me kindness, given me patience and shared in my joy. I can't wait to see where you go in life and the amazing things you will accomplish.
I've always thought I was better suited to write research papers than articles, so I'm not entirely certain how to wrap this up. All I know is that I wish we could be together for a little longer, but I am truly grateful for the time and fun we've had.
Congratulations to the Class of 2022, thank you and Go Vols!
Sincerely,
Caleigh Rozmenoski