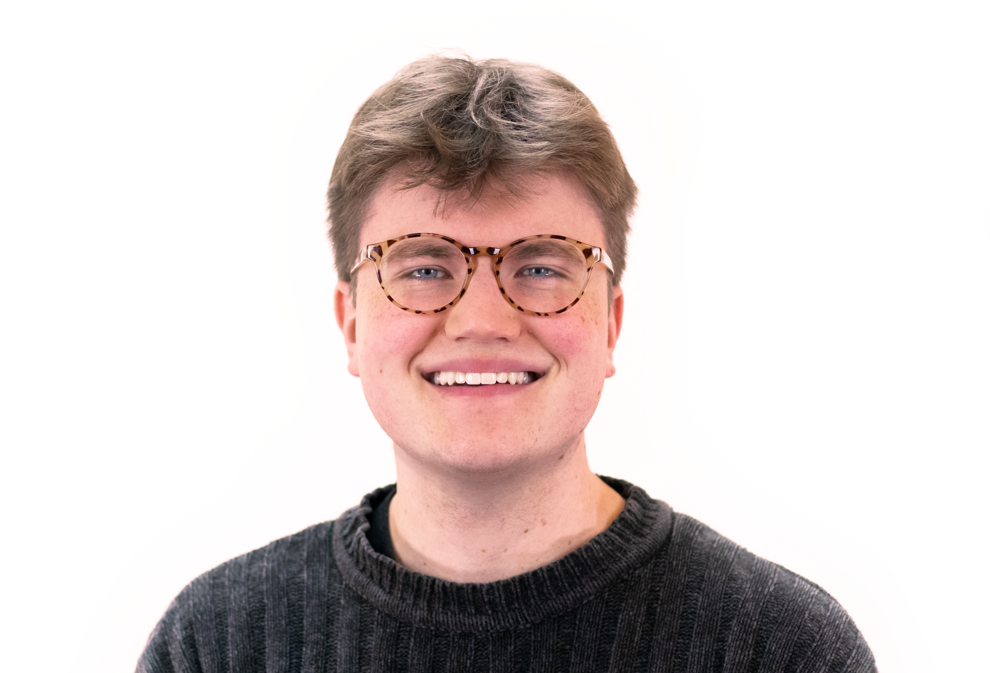 I decided to take a Gen Ed class my first semester at UT called "Religion in a Global Perspective." I was fresh off a 12-year stint as a private Christian schoolboy. My senior Bible class had a "world religions" unit where we researched a religion and then presented on how it fell short of God's truth. So I was pretty interested to see how a public school taught religion.
On the first day of class, the professor, a man named Randal Hepner, set out his goal for the course.
"I'm going to attempt to make the strange familiar and the familiar strange," he said.
And from the first day of class until the last, he did just that. He lectured for 80 minutes straight twice a week and it was never uninteresting.
He'd grown up Catholic and was so shamed by his Protestant cousins for his lack of biblical literacy that he read the Bible cover to cover seven times by his 18th birthday. He'd lived with a Hasidic Jew in Brooklyn and almost converted. He'd dedicated much of his academic career to studying the Rastafarian movement, and he'd chosen terrorism as the theme for the class.
His favorite prefix was "I gotta tell you…" and he did have to tell us. He laid forth the most colorful expositions of each "major" religion and the complex and often violent interactions between them.
From that point on, each time I took a religious studies class, I wrote down something my professor said on the first day.
Professor Rosalind Hackett, a renowned Africanist of English birth and a former head of the department, told us who she was on the first day of Anthropology of Religion.
"I love complexity," she said. "I lead a complex life."
Just a few months before, she had received the honorary chieftaincy title of Yeye Mother, or "mother who knows our ways," from the Elerinmo, or king, of Erinmoland in Nigeria. She occasionally missed class to hop on a plane to somewhere halfway across the globe. Maybe that's why she was my first professor to understand the imminence of the pandemic.
"If you cannot improvise, you should not be in the field," she said to us the first month of the class. It was only a few weeks later that she was teaching us on a Zoom screen.
"Let's stop moving and cooking and settle down," she said during our first class in quarantine.
She taught me bit by bit how the framework of cultural relativity used by ethnographers is a wellspring of empathy. How does one enter into another person's space and set judgment aside? That changed how I treat people.
And then I met two professors who used their classes to get students through a pandemic.
On the first day of Mindfulness, Professor Megan Bryson gave a rapid fire introduction of Buddhism to a classroom of masked students and to a grid of Zoom windows simultaneously with dexterity and good humor.
There was a distinctly masterful way that she made distanced students part of the classroom and opened the space for us to both learn complex history and share our own experiences with mindfulness.
"I treat this like magic," she said, moving between screens in an unprecedented time, and the calm I felt walking into her classroom each day during one of the worst times of my life was almost magical.
And then I met Professor Manuela Ceballos on Zoom for the first meeting of Islam in the Modern World. The course material would have been difficult to navigate on a large public campus had it been in person, but we were balkanized by videotelephony.
She told us we would all feel like outsiders at some point as a multi-faith classroom.
"We get offended. We get upset. And then we get over it," she said. "These are spaces of complete surprise."
That's how I would define a religious studies classroom: a space of complete surprise. I declared myself a religious studies major shortly after my third and fourth class, and I've been more surprised by the challenge and the joy of it than I ever thought I would be.
Religious studies is for people who love complexity. It is for people whose desire for knowledge is matched by an appetite for mystery. It is for people who are not threatened by diversity of experience, but fortified by it. It is for people who are not done with religion, and who understand that religion is not done with them.
Finally, studying religion is for people who love people. You come to these classes to open up your world — to learn how to be in the world with others — and they certainly do that. But you stay because of the people: the wonderful, wonder-filled people.
We have published a special issue on religion for the first time in five years in order to provide a glimpse into the surprise of a religious studies classroom. But we at the Daily Beacon can only offer a small glimpse. In order to fully open yourself to the possibility of surprise, you must take the classes and meet the people. And I will be happy if we inspire a single student to do so.