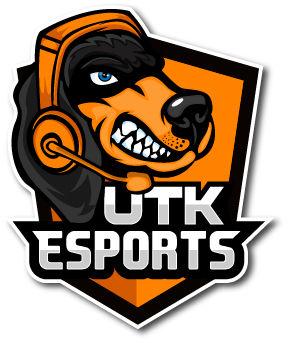 When you are a kid they ask you, 'what do you want to do when you grow up?' Standard responses revolve around doctor, lawyer, firefighter, police officer or tax attorney. I wanted to be a cartoonist.
A few problems arose as I got older; the primary one being I'm not all that artistically inclined. I'm also not all that funny. When you go off to college, we kind of ask you the same questions, don't we? What do you want to be when you grow up? I get some of the same responses: lawyer – pre-law student, doctor – pre-med student, tax attorney – accounting major.
But some of you, even those that have been at this college game for a while, don't always know what you want to do. However, I would bet large sums of money that, in your time at UT, you have spent some time learning about things that you have an interest in or maybe even have developed a passion for something.
I'm sure that if I asked your parents, then they would just be happy for you to answer with anything that sounds like it will help pay off those student loans when you get out of here, but what do you tell them when the only passion you've found at college is games?
The collective groan of every parent, friend and professor who thinks video games are just a way to ignore the real world came at me all at once.
So how do you have that conversation with the doubters out there?
At a school like UT, it takes a little bit of extra creativity. We don't currently offer a major in game design like some of our peers out west, but game design is available, you just have to work a little harder to find the pieces (game design classes are offered in the graphic design program).
Let me first address the doubters out there.
Video games alone — not even taking into consideration board games, card games, casino games and if you want to go there, sports — had 178 million players in the U.S. who spent around $30 billion dollars in 2018, and the U.S. employs over 220,000 people in the software gaming industry.
Now you can convince your parents that gaming is big business.
If your next question is when can you start skipping accounting to pursue a passion for video games, then well, first of all, stay in accounting.
You should consider the idea that games are more than just about visual effects and software development. Before writing this, I did a quick browse of jobs from Ubisoft, one of the largest software publishers in the industry. They currently have five jobs available in finance and accounting: four on the west coast and one down the road in Atlanta.
That's right, you don't necessarily have to go all the way to Silicon Valley to work in gaming. The publisher, Electronic Arts, has studios all over the U.S., or maybe you like "Fortnite" and would prefer to work at Epic Games, which is located just over the mountains in Cary, North Carolina.
Speaking of Epic games, maybe you've been taking public speaking courses and are finishing up your degree in communications, which is one of the qualifications for a position called "Publishing Producer." The job is described as follows: "If organizing communication across creative and development teams to ship products gets you out of bed in the morning, we'd love to hear from you."
Or maybe you are finishing up your degree in foreign language and are looking for what to do next. Back at Ubisoft, they are looking for a Localization Project Manager, whose primary responsibility is helping the team properly convert an English written game into other languages and cultures — with an emphasis that a third language is a must.
Those are the first few that came to mind. There are also the ancillary industries with tie-ins to gaming — esports being one of them. Maybe you want to be a sports broadcaster and love to play "Overwatch," or maybe you could be a camera operator for "League of Legends" — skills you could learn while working on your journalism major at UT.
Maybe you could work for Dreamhack, E3 or Pax and host and plan gaming conventions. Maybe you want to bring your marketing degree into the games industry. So how about this twist: Nintendo makes almost as much money through toy sales as it does the games themselves. Maybe you could design the next plushie Pikachu doll for the upcoming Detective Pikachu movie.
Virtually every degree offered at UT can be applied to the games industry. You just have to use your imagination and see it. Sure, they are looking for a lot of programmers, engineers, animators, artists, musicians and actors. But remember, the game is only one small piece of everything that is involved in the gaming industry as a whole.
So when your mom gets on you over spring break about playing too many video games and how you are wasting your time, remember this: It took hundreds of people to bring that game to your TV.
Maybe you will get to be one of them someday.
UTK Esports is a student organization at the University of Tennessee, Knoxville, interested in competing in and promoting collegiate and professional Esports. If you have questions or would like to join and compete, please reach out to us at esports@utk.edu, or follow us on Twitter @utkesports.
Columns and letters of The Daily Beacon are the views of the individual and do not necessarily reflect the views of the Beacon or the Beacon's editorial staff.