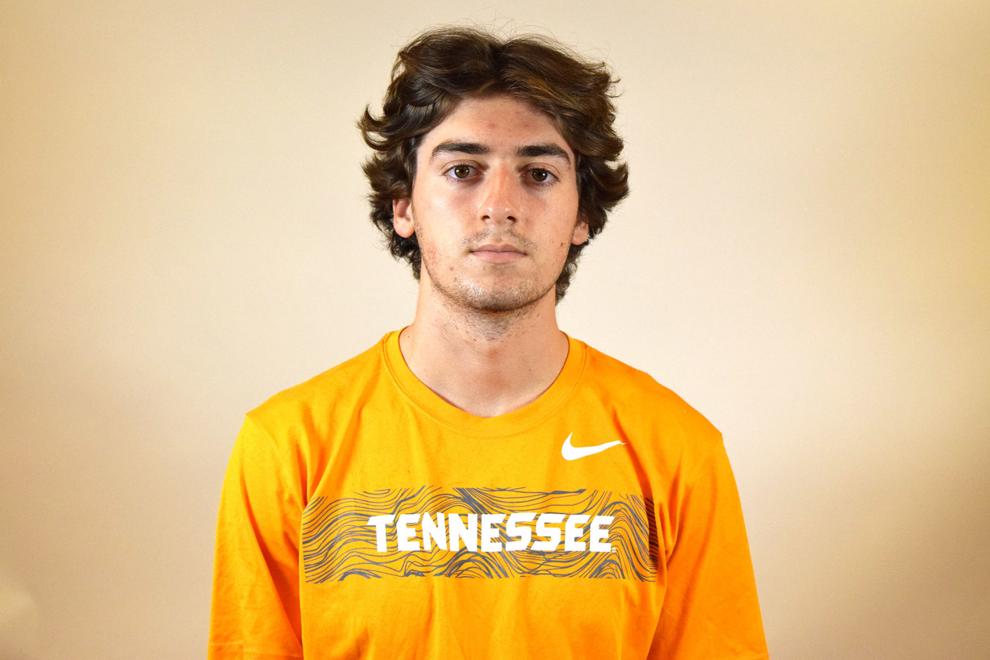 This Saturday, Josh Heupel's offense will take on the single best defensive unit he has ever faced. That is not an exaggeration. For those of you that are not familiar with Georgia's defense, allow me to paint you a picture:
Georgia's defense is what it would feel like if you were trying to score in a 1v1 against Shaq. Going against Georgia's defense is like taking a business law exam without ever opening the textbook: Things are going to get messy very quickly. Georgia's defense is what you would get if you combined The Rock (Dwayne Johnson) with The Rock (Our Rock).
All jokes aside, the Georgia defense is worth more than just some silly metaphors. On the year, they have given up an average of 6.6 points per game. They have held their opponents to 10 or less points in six out of nine games. Scariest of all, not a single team has scored more than 13 points against them. They have held their four ranked opponents to a total of 26 points so far this year. For context, we gave up almost double that to Kentucky in a single game. ESPN, 538 and every other predictive ranking metric has this defense as the strongest unit in a half decade.
Now, why am I hyping up the opponent of the Tennessee Volunteers when I am literally a University of Tennessee student writing for The University of Tennessee newspaper? Because despite all that I have said, this game is absolutely huge for the future of Tennessee football.
Josh Heupel's entire coaching identity is predicated on his offensive scheme. As I have written about in the past, his goal is to score points quickly and often, by relentlessly plummeting his opponent with a super-speed combination of quick runs and even quicker play-action passes.
When it works, as it did last week, watching Heupel's offense can be absolutely electric. However, when it fails, it looks gimmicky. This is why this game is so crucial. This could be Heupel's chance to certify himself as an offensive mastermind and a force to be reckoned with in the SEC.
As of right now, Vegas thinks that it is possible, but not likely. We are currently 20 point underdogs, and after some quick math, the Vegas over/under expects Tennessee to only score 18 points. Sure, that is higher than any other team, but we have averaged over 38 points on the year, so it would be a major step down in terms of offensive output.
But what will happen? Well, your guess is as good as mine. We saw Tennessee be able to move the ball quite well against Alabama, and it felt as though we were a few key mistakes from being quite competitive in that game. I believe we will see a similar outcome this Saturday.
As far as offense goes, I am sure there will be some. Our pace of play essentially guarantees that we will get a ton of offensive snaps, and despite how fantastic Georgia is, they will slip up. Remember, Alabama is the single best-coached team in college football history, and we were still able to find wide open receivers for scores on multiple occasions.
However, there will be some ugly parts as well. I promise you that there will be multiple occasions when the following sequence occurs: We get the ball on offense and get things started with a quick handoff up the middle, just to get absolutely stuffed. On second and long, we try a quick play-action pass that absolutely fails, setting up third and long. There, we rush back to the line just to take a long sack, or toss a give-up checkdown about 17 inches downfield to bring up fourth down.
We will get the ball and have three and outs in 30 seconds or less. The reason why I bring that up is this: When, not if, that happens, it is critical that we continue to support the overall offense. There is nothing more embarrassing than hearing some kid three rows behind you yell, "This is why you don't play fast!" when we have a quick three and out. Remember, we are playing against the single best defensive unit in the last half-decade, not Tennessee Tech.
Regardless of what happens, one thing is for certain: All eyes will be on the matchup between Heupel's rocket-paced offense and Georgia's uber-talented defense.
Max Thompson is a junior at UT this year majoring in marketing, business analytics and entrepreneurship. He can be reached at sthomp92@vols.utk.edu.
Columns and letters of The Daily Beacon are the views of the individual and do not necessarily reflect the views of the Beacon or the Beacon's editorial staff.