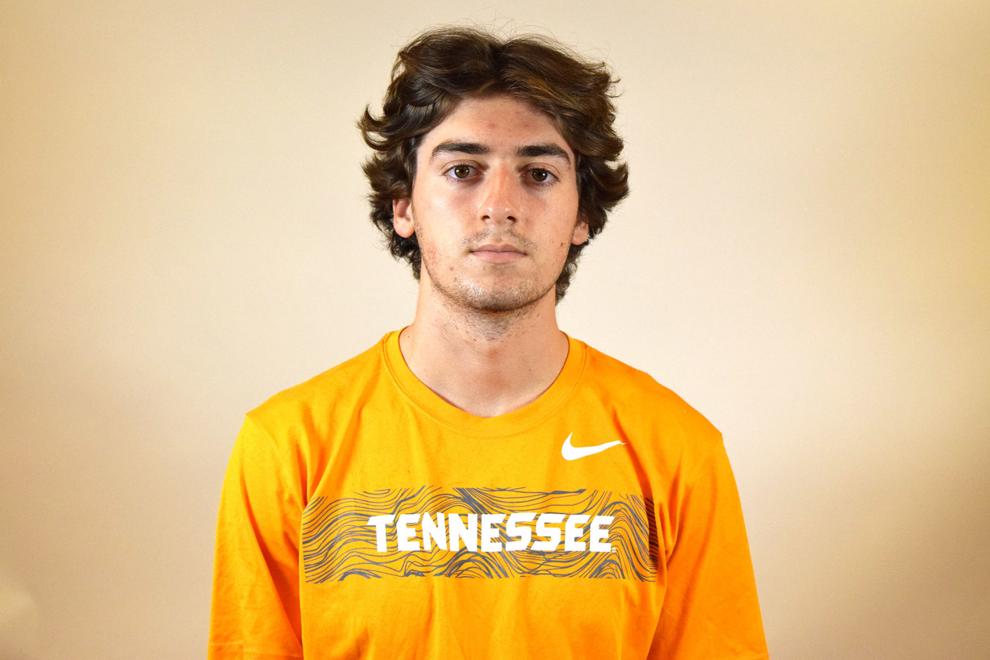 The College Football Playoff (CFP) is one of the most exciting ways to crown a champion. However, it is also one of the hardest ways to decide who is worthy of competing for said championship. Should you be punished for a single loss? How do we value head-to-head games? Do conference championships matter? Will anyone ever respect Cincinnati? Today, I am going to break down the top-7 teams and where they currently stand in terms of their ability to advance into the Playoff. With that said, let's get started with the only sure lock in all of college football:
Georgia
The number one team in the nation is not going anywhere. As of right now, 538 thinks that Georgia has a 79% chance of making the playoff, the highest of any team. However, I think that number should be even higher.
Georgia has four, relatively, easy games to wrap up the regular season. Assuming four wins, that would put Georgia at a perfect 12-0. At that point, Georgia would probably face off against Alabama in the SEC championship. Even if they lose, however, I do think Georgia still gets in. They will have just a single loss against another playoff team, with four separate wins against ranked opponents. I just can't see a situation where Georgia misses the playoff, unless Tennessee were to hypothetically pull off the upset of the year in Neyland next Saturday.
Oklahoma
Despite being No. 8 in the current CFP rankings, Oklahoma is in a great spot: They control their own destiny. If they win out, they will be in, plain and simple. However, that is no sure thing. They have a pair of games left against two top-15 teams in Baylor and Oklahoma State, plus the eventual Big-12 championship. It is a tough task ahead indeed.
If Oklahoma were to lose a game, however, things could get fuzzy. A loss to either Oklahoma State or Baylor, followed by that team winning out, could actually result in Oklahoma being excluded from their conference championship game. From there, we would have an 11-1 Oklahoma team that does not have a conference championship and is already being overlooked by the committee.
Oregon
Sitting at No. 4 in the current rankings, Oregon is also in a good position if they win out. Assuming they are able to handle their last four games and subsequent conference championship, I think the committee would be hard-pressed to leave them out. They would be 12-1 with a conference championship, despite having one of the less-pretty losses of the top schools.
However, there is one slight issue: They probably will not win out. ESPN gives Oregon a 90% chance of losing at least one of their match-ups. With that in mind, a two-loss Oregon team is out.
Ohio State
Even though they suffered a heartbreaking loss to Oregon earlier in the season, the Buckeyes find themselves in a prime position to make a run back to the playoff. 538 gives Ohio State a 99% chance of making the playoff if they were to win out. Intuitively, that makes sense. They would be 12-1 with wins over Michigan, Michigan State, Penn State and a respectable loss against Oregon. Any losses for the rest of the year, however, and Ohio State is most likely out as well.
At this point, I want to mention Michigan State as well. If Michigan State were to win out, they would have wins over Ohio State and Michigan, a perfect season and a conference championship to boot. This is unlikely, but if it were to happen, the Spartans would undoubtedly be playoff material.
Alabama
The Crimson Tide have the potential to make the playoff quite messy. If they were to win out, they would have a 12-1 record with an SEC championship win over Georgia. That gets you into the playoff, no matter what. And like I said earlier, that probably does not eliminate Georgia either. With that, you get left with two spots for Cincinnati, Ohio State, Oregon and Oklahoma to fight over, not to mention any of the other dark horses.
For the sake of simplicity, I truly hope that Georgia wins out and handles business against Alabama in the SEC championship a month from now. If that is the case, the Tide will be watching the CFP from the sideline this year.
Cincinnati
What the heck is going to happen with Cincinnati? Right now, they are undefeated with a win over Notre Dame as well. Here is the deal: Any loss by the Bearcats and they are immediately out, no matter what.
However, even if they do win out, they are not a sure thing. Yes, we would hope that a 13-0 conference champion would make the playoffs. However, would you be that mad if the committee included a 12-1 Alabama team, fresh off of a Georgia win, over Cincy? What if Oregon, Oklahoma and Ohio State all win out. Who do you kick out in favor of Cincy?
Realistically, Cincinnati is going to need at least three of the following to happen: Ohio State loses, while also making sure that Ohio State beats Michigan State. Oregon loses. Oklahoma loses. Georgia beats Alabama. If three of those four possibilities occur, I think Cincy could get in as the No. 4 seed in the playoffs.
The long shots
There are a few schools that we should expect to be a part of the CFP in the event they were to win out. None of them are particularly likely to not lose a game for the rest of the year, but it is important nevertheless.
Oklahoma State, Baylor, Wake Forest and, somehow, Auburn are all given a 95% or greater chance of making the playoff if they were to win out, according to 538. Consider this my insurance policy in case any of the four were able to pull off a historic run to end 2021.
My best guess
I know that Georgia will be in the playoff. Also, I feel pretty good about Ohio State winning out. If that happens, the Buckeyes are in as well. Either Oregon or Oklahoma will certainly lose at least once, which would essentially eliminate that team. However, it is likely that the other one would probably win their remaining games and secure spot No. 3. As for the final spot, I think that it will either go to Alabama or Cincinnati. If Alabama beats Georgia in the SEC championship, they will be in. If not, I think Cincinnati will be able to sneak in as the No. 4 seed.
But, I don't know any more than you do! We will continue to find out more as the weeks progress, but one thing is for certain: This year has the potential to be one of the most hotly contested CFP rankings of all time.
Max Thompson is a junior at UT this year majoring in business management and journalism and electronic media. He can be reached at sthomp92@vols.utk.edu. Follow @The_Out_Route on Twitter for high-quality NFL analysis!
Columns and letters of The Daily Beacon are the views of the individual and do not necessarily reflect the views of the Beacon or the Beacon's editorial staff.