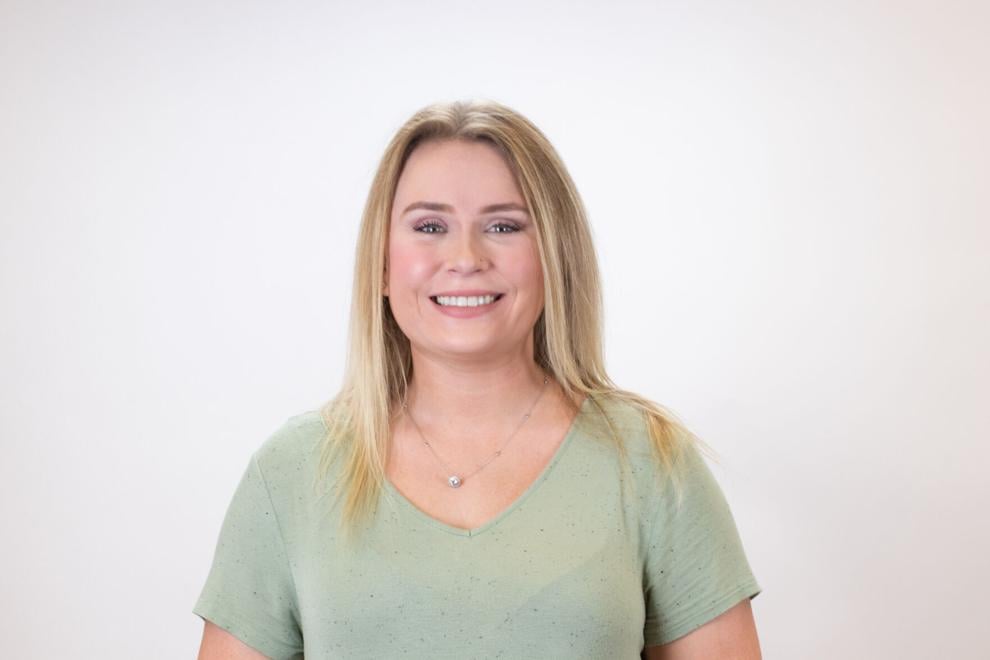 If you keep up with social media, you've more than likely heard of Gabby Petito. But, if you haven't, Gabby Petito is a 22-year-old aspiring YouTube star who was last seen traveling with her fiancé, Brian Laundrie, in August out West.
The two are childhood sweethearts who had been living with Laundrie's parents in Florida for over a year now. Recently engaged, they decided to take Petito's Ford Transit Van across country. The last place the couple visited together was Grand Teton National Park in Wyoming.
Petito was reported missing by her family on Sept. 11 after not hearing from her for over two weeks. Her mom had last FaceTimed her on Aug. 25, and her last text from her daughter was received on Aug. 30, which read "no service in Yosemite." This text didn't make much sense because of Petito telling her family she'd be in Grand Teton.
There are a lot of questionable situations and circumstances that are attached to this missing person's case, and every day more information is unearthed. For one, Petito's fiancé had driven the van home to Florida without reporting his future wife missing and without contacting her family about her unknown whereabouts. He has also refused to comment or cooperate with police.
In addition to not reporting his own fiancée missing, there has been body cam footage released by the Moab police of a response to a potential domestic violence situation between Laundrie and Petito. The report was called in on Aug. 12 because of a fight the couple had in a parking lot of a grocery store in Moab, Utah. The van was pulled over due to Laundrie driving at the speed of 45 mph in a 15 mph speed zone. In the footage, viewers can see Petito in hysterics while Laundrie remained cool and collected.
Laundrie told officers that Petito was causing him to swerve on the road by grabbing the steering wheel. He also alluded to Petito having mental health issues, to which she confirmed by telling officers she had bad OCD and that it had been causing the couple to fight a lot. The officers decided to split the couple for the night, allowing Petito to have her van and finding a hotel for Laundrie.
So, with this footage we see that the two were facing relationship problems while on the road. I found Laundrie's calm demeanor to be a little weird compared to Petito's hysterics. But there is no way to know if Petito was being dramatic or if Laundrie was being cold.
Through circulating theories over multiple social media platforms, Petito's Instagram has been thoroughly analyzed. Interesting things that have been pointed out, regarding her social media profiles, are that Petito always included her location in her posts, the roots of her hair were dark their entire trip out West and the diction and grammar of her most recent post is unusual compared to her other Instagram captions.
Petito always pinned her location to every post on their trip up until Aug. 19. Notice that this change occurred after the domestic violence report in Moab. The caption of the post is the one theorists have been referring to as strange. Her writing is more precise than her other posts. It was also pointed out that if you search Laundrie's Instagram, it's evident he writes in more a proper way than his fiancée.
Another thing conspiracy theorists of the internet have uncovered is that Petito's roots are more blonde in her most recent post compared to that of her others. The post is of Petito holding a small pumpkin with a Halloween related caption. The picture is completely unrelated to Petito's aesthetic, causing theorists to believe she didn't post it.
In the last few days, Petito's friend has also come forth with information on Laundrie's behavior and treatment of Petito. The friend, Rose Davis, recalled times of Laundrie showing extreme signs of jealousy over Petito. She told a story of Laundrie taking Petito's ID so she couldn't go out with her girl friends. Davis claimed this is just one of many times Laundrie showed negative behavior.
A couple has also come forth with an instance in which they picked up Laundrie as a hitchhiker at Colter Bay in Grand Teton. Laundrie told the couple he had been camping by himself for a few days and requested to be taken to Jackson, where he said his fiancée was waiting with their van. The couple recalls thinking that Laundrie didn't look or smell like he had been in the woods for a few days camping. When the couple agreed and informed Laundrie they were heading to Jackson too, he freaked out and demanded to be let out of the van.
The final point that caused me to find Laundrie suspicious was when YouTubers Jen and Kyle Bethune were editing their own footage of their own outdoor adventures and came across Petito's van near camping grounds in Grand Teton. In the footage, you can see the bumper stickers matching the ones of Petito's social media posts, a hat on the dash that also matches Petito's in social media posts, a pair of flip flops at the back of the van and Petito's phone on the ground. In the footage, there is even a figure that resembles a person dragging a shovel.
Brian Laundrie was reported missing by his parents in Florida shortly after this was discovered and reported.
On Sunday, human remains that matched the description of Petito were found in Grand Teton, not far from where the Bethunes passed the van in their footage.
I believe that Laundrie probably murdered Petito in Grand Teton. I think that's why he drove the van to Florida by himself without reporting her missing, why he refused to comment on his fiancée's whereabouts, why her Instagram has been so different, why he freaked out when he was hitchhiking and why there's a figure that looks like someone carrying a shovel in the YouTube video that was taken not far from where Petito's body was found. Most importantly, I think that's why he's suddenly missing too.
Rumor has it … Brian Laundrie is missing because he's guilty.
Lauren Reid is a senior at UTK this year majoring in journalism. She can be reached atlreid9@vols.utk.edu.
Columns and letters of The Daily Beacon are the views of the individual and do not necessarily reflect the views of the Beacon or the Beacon's editorial staff.