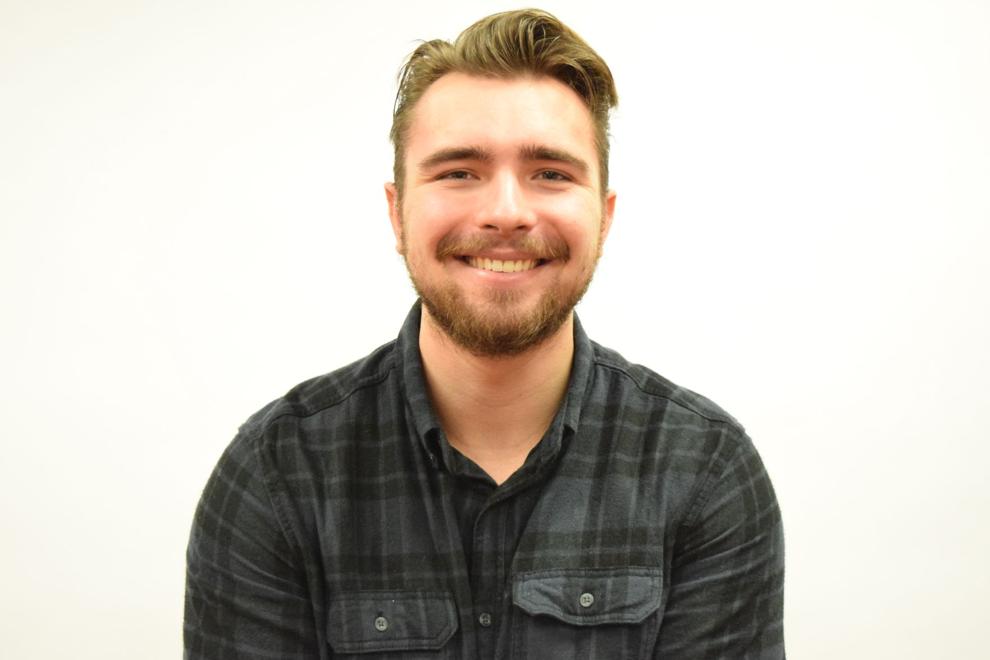 I'll be honest, I never really thought much of Matt Damon as an actor. That sounds harsher than it is intended to. Let me rephrase: He is a good actor, but I have never seen him in a role that didn't feel like it was a version of Matt Damon. The only performances of his I saw that made me think, "Ok, he isn't being himself right now," is in 2013's "Behind The Candelabra," opposite Michael Douglas, as well as 1999's "The Talented Mr. Ripley."
That is, however, until I saw 2021's likely Oscar-contender "Stillwater" two weeks ago in theaters with my dad.
For me, seeing this movie was significant in several ways.
First, I hadn't been in a movie theater in almost two years and, considering how movies are one of my favorite things on earth, it meant a lot to be in the theater again, especially with my dad.
Second, "Stillwater" provided me with the best experience seeing a 2021 movie I have had — the story was ingratiating, tender and painful.
The third and final significant aspect of this film for me was that it provided Matt Damon the opportunity to show that he isn't just an average guy vehicle for the plot, he is a real and powerful actor.
Let me cut to the chase, Matt Damon crushed this role as a blue-collar, oil-rig roughneck and day-laborer trying to mend the relationship with his daughter while also trying to free her from French prison for a murder she says she did not commit.
"Stillwater" early on lets you know that Damon's character, Bill Baker, has had a rough life. He is currently working for a salvage company in his town of Stillwater, Oklahoma, and has no close relationships or personal connections outside of his ailing mother-in-law.
Things change though when he goes to France to visit his daughter in prison and Baker begins serving as her private detective as he tries to find the person responsible for the crime his daughter is incarcerated for.
While on his search, Baker grapples with what it means, not only to be a father, but also an American as he finds beauty in the French culture and people from various walks of life. Most notably, Baker's relationship with a French woman and temporary role as a father to her daughter. It is striking and memorable.
Where before Baker ruined the relationship with his daughter and her mother through his addiction and immaturity, Baker recognizes what he has in his second opportunity to have a family.
Ultimately, Baker is put between a rock and a hard place when he is forced to choose between fighting for his daughter's freedom and continuing his own investigation of the crime, or living life-anew with his second chance at family, love and happiness.
This is where "Stillwater" really affected me.
Baker has the chance to have everything he threw away when he was younger, a partner that loves him and a young child he adores and loves like his own. But choosing this would also mean he sacrifices what little he does have left with his biological daughter.
Unable to cope with the idea of his daughter in prison, Baker continues his work trying to free his daughter and it ends up costing him the chance at a second life, as his decision puts his new partner and her daughter's well-being in jeopardy.
It hurts to watch, as Baker is forced to part from the family he became a part of in France. The opportunity for happiness was firmly in hand as he loved the family he became a central part of, but the beauty in this film is also in the poetry that he had to sacrifice all of that in order to free the daughter he failed to be a father to.
"Stillwater" has the kind of emotional maturity and humanity you run across in movies every once in a while. It's the kind of blink and you'll miss it magic and heart that a lot of films lack today.
If you needed a reason to go back to the theaters, here it is.
Grant Mitchell is a senior majoring in public relations. He can be reached at gmitch16@vols.utk.edu.
Columns and letters of The Daily Beacon are the views of the individual and do not necessarily reflect the views of the Beacon or the Beacon's editorial staff.