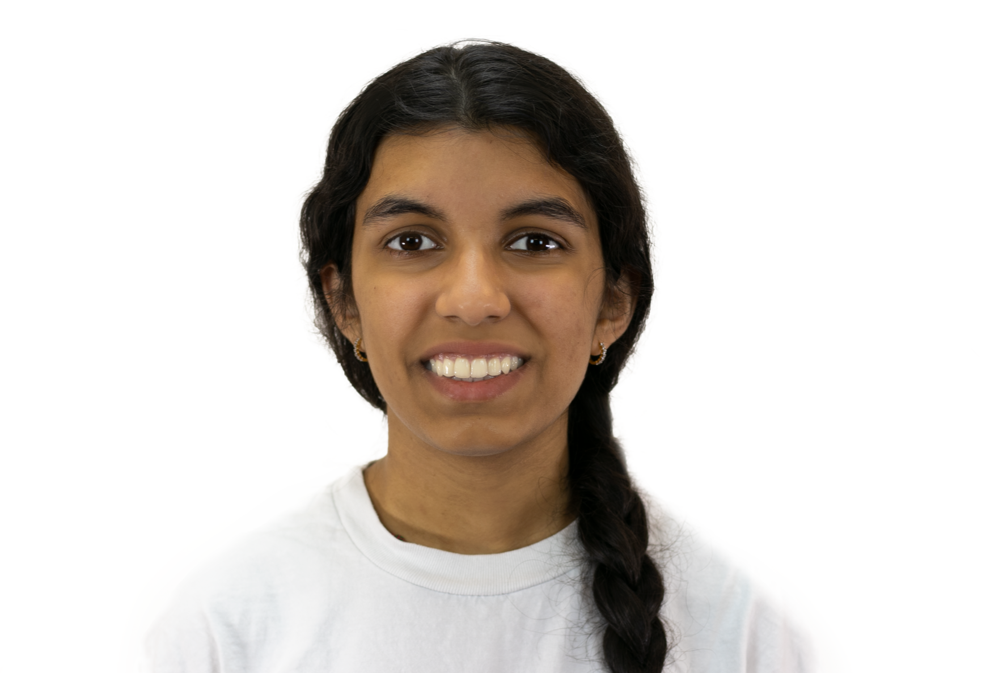 A warm welcome to 2023! May this new year bring us good health, happiness, prosperity, success and the fulfillment of our good wishes.
There is not a more refreshing time than the start of a new year as we let go of the challenges of the previous year and carry over positive energy into the new year. Many of us have probably written down our New Year's resolutions or at least have thought about them. 
But how many of us will actually follow through with our resolutions for the entire year? To be brutally honest, maybe just a handful. I'm guilty of this too because after Jan. 1, the New Year's spirit seems to fall by the wayside. 
After doing the New Year's countdown with my parents who refused to do any of the screaming and wooing, my dad reminded me of a very valuable truth: "Every day is a new day." 
So instead of creating New Year's resolutions that may/may not be long-term, what if we set up a new year lifestyle that is applicable day after day, month after month and year after year? If you think that sounds much more manageable, you have the right idea. 
Therefore, I have highlighted five goals for my new year lifestyle. Some of them may be similar to your goals and some of them may be different. Whatever your goals may be, I hope that each one is geared toward improving your well-being, as well as that of all those around you. 
5. Incorporate my passions into everyday life. 
Life is filled with numerous obligations from coursework to job responsibilities. We might be extrinsically motivated to accomplish these tasks because we know that good grades and financial stability are important. 
However, it is equally important to find the intrinsic motivation to do things out of pure enjoyment. For me, that is singing my favorite song. For others, it might be dancing, rock climbing, drawing, being on a comedy improv team, etc. 
According to an article from Day Designer, there are several benefits for doing something you love on a daily basis. For instance, enjoyable activities boost motivation to push through difficult times and offer something positive to look forward to. 
Enhanced motivation will also, in turn, improve productivity because, according to the same article, "when you have something to look forward to everyday, your workload will feel lighter, and you will be more motivated to complete your tasks and deadlines on time." I encourage you to dedicate 10-15 minutes daily to an activity out of nothing but pure love. It'll be worth it.  
4. Build and maintain genuine relationships. 
If you've read my articles before, you know that this is not the first time I have mentioned the importance of connecting with people from friends and family to professors and colleagues.
Today's interconnected world offers a myriad of opportunities to build interactions with others. But the challenge of having this luxury is that "the more ways we find to keep in touch, the greater the challenge to keep those interactions honest," according to an article from Fast Company. 
This is especially true during large networking events when individuals take away more business cards than inspiration from authentic conversations. However, the foundation to any lasting relationship is a true sense of mutual respect and appreciation for one another. When these two characteristics are present, it becomes much easier to devote time and care to a relationship. 
Therefore, relationship building is not a one-size-fits-all approach and often develops organically. As we continue to meet new people in college and beyond, let us strive to connect with those who truly bring value to our lives. 
3. Give back to the community.
Cheers to the spirit of being a Tennessee Volunteer! Being a mentor for youth at my place of worship, I have realized how rewarding it is to gently touch the lives of those who need it the most. Volunteering has also enhanced my skills in communication, leadership and problem solving. 
Thus, giving back to the community with your time, knowledge and skills is an excellent way to seek fulfillment in the midst of a routine lifestyle. It provides an avenue for personal growth and enhanced self-esteem. Most importantly, volunteering is a reminder that, as the non-profit organization Yuda Bands says, a community is "much more than just a collective of people living together" and is incomplete without peace, brotherhood and sisterhood and understanding. 
There are countless ways to give back to others, such as through ongoing service opportunities in and outside UT on the ServeUTK platform. I hope to continue to give back at my place of worship and in other areas. 
2. Add more color to my diet.
No, I'm not talking about gummy bears, Skittles or M&Ms. I'm referring to those delicious fruits and vegetables. Although not always considered the first option for snacking, fruits and vegetables are a much healthier alternative to snacking on chips, cookies and other processed foods. 
Ever in a rush to grab something to eat between classes? A fruit cup is waiting for you at the Pod Market. You could also incorporate a fresh salad into your lunch a few times a week. Based on the Harvard School of Public Health, the physical health benefits are endless, as shown below. 
Reduced risk of cardiovascular disease

Fewer digestive problems

Positive effect on blood sugar, keeping one's appetite under control

Protection against certain cancers

Reduced risk of developing Type 2 Diabetes. 
I look forward to using my class breaks to snack on those blueberries I used to refuse to eat. 
1. Take advantage of all that nature has to offer. 
My final new year lifestyle goal goes back to the entity that has provided us a space to play, have picnic lunches, go on hikes and so much more. In addition, many of the answers to the most important health and wellness questions of our time can be found in nature. 
Research from the Mental Health Foundation illustrates that spending time outdoors was one of the key ways in which people coped with stress during the COVID-19 pandemic. Connecting with nature is known to facilitate positive emotions, elicit a sense of calm and boost creativity. 
Ultimately, nature provides a powerful reminder that the world is indeed a beautiful place to live. We just have to discover it and appreciate it for the joy it brings. UT is filled with some awesome green space, which I can't wait to utilize in the spring. 
Best of luck with the establishment of your own new year lifestyle!