From fur coats and jean jumpsuits to paisley patterns and gogo boots, Goodwill Industries- Knoxville, Inc. kicked off this year's vintage fashion show with style.
This year marked the 34th annual Goodwill Vintage Fashion Show and Sale, which featured hundreds of local vintage and vintage-inspired finds available for purchase at the event's pop-up store. Sale items also included items worn by the models during the night's fashion show. All proceeds from the event went towards Goodwill's mission to provide vocational services, training and employment opportunities for individuals with barriers to employment.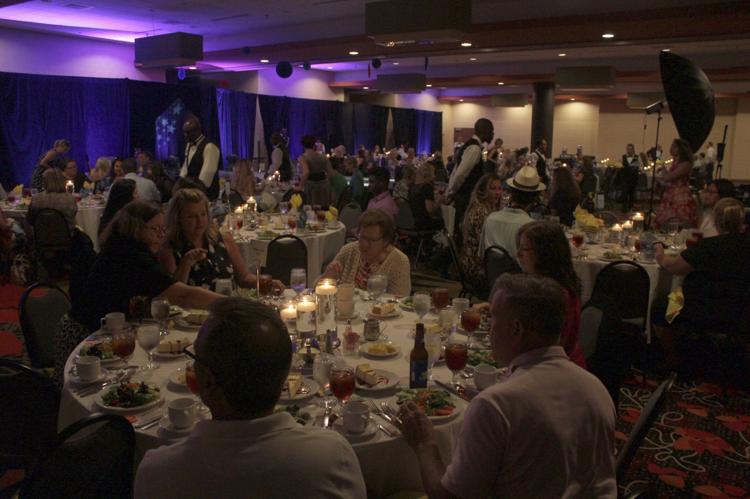 The fashion show and sale attracted various people from across the state. Nashville resident Audrey Rhodes and Knoxville friend Adrienne Weiss were drawn to the show due to their interest in vintage and thrift stores.
"When you go vintage or thrift shopping, you find things that are really unique," Weiss said. "You can really develop your personal style in a very individualistic way."
However, Weiss and Rhodes were mostly looking forward to seeing the creativity of each look on the runway.
"I'm just excited to see the differences in [the looks]," Weiss said. "I could care less whether I like the looks or not, but if something is different or interesting that excites me and I appreciate that about different people's styles."
The event's catwalk was facilitated by emcees Valerie Anderton of B97.5 and WBIR's Leslie Ackerson.
"Tonight we are going glam as we dance through different genres of music and fashion," Ackerson said.
While showcasing music and fashions of the 60s, 70s and 80s, Goodwill's fashion show also showcased an array of amateur models, women and men of various body shapes, ages and abilities. Hair and makeup for models were provided by sponsors Sephora and Carleana's Hair Fashions.
"I feel like a celebrity," model Shana Love said. "I've been doing this for three or four years and it's because of the smiles on the faces of people whose lives we change; we can come together to make a difference and look good doing it."
According to Samantha Beaudry, special events and marketing coordinator for Goodwill's Knoxville branch, while none of the models are professionals, most of them have modeled with the show for two or more years.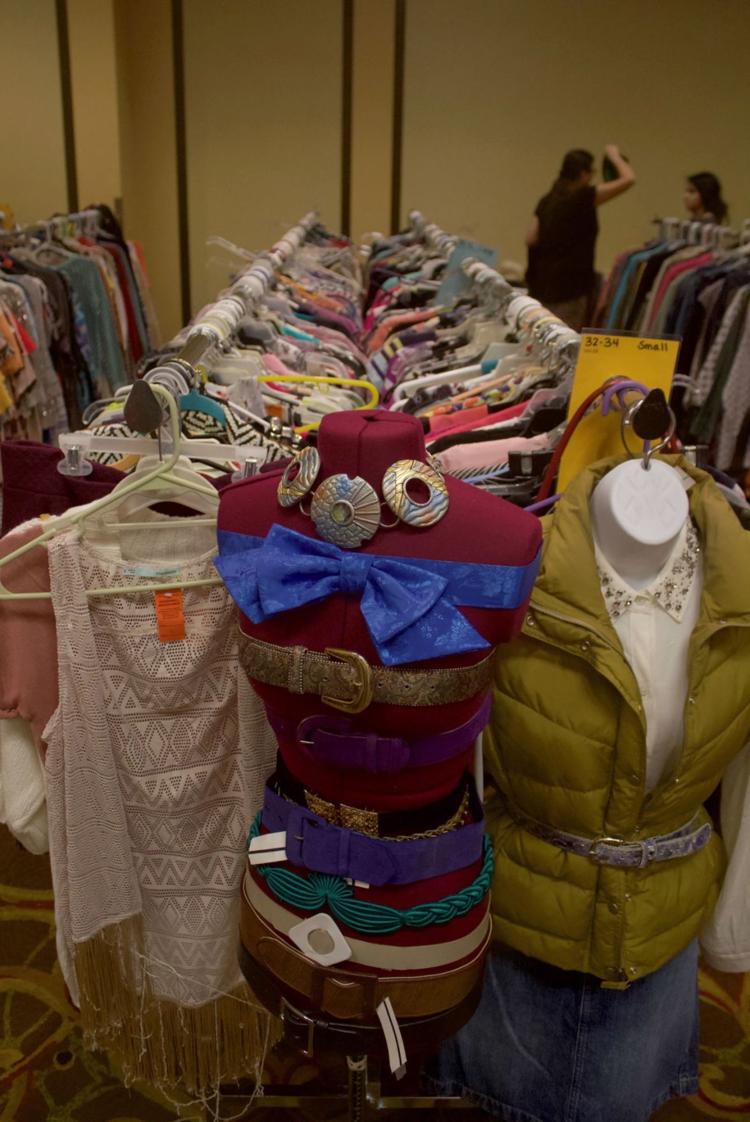 Although the event only lasted for a single night, Beaudry and the Goodwill team have been preparing for almost an entire year. According to Beaudry a lot of work goes into creating the event, from securing the venue and date, preparing dinner and drink menus, obtaining sponsors and designing looks for models and collecting clothing pieces throughout the year.
"I've only come into my position about two months ago, but I think the night is going really well," Beaudry said. "For my first year, I think things are going pretty great."