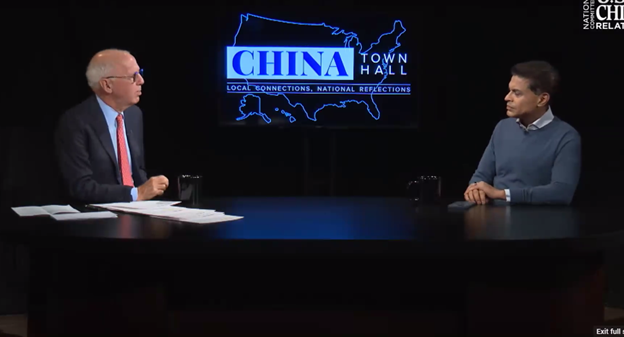 On Tuesday night, UT's Center for Global Engagement and the National Committee on US-China Relations held a virtual webinar for the 2021 China Town Hall featuring CNN host and Washington Post columnist Fareed Zakaria.
This is an annual event that intends to connect Americans with experts on China to discuss the impacts of China's global rise on US-China relations and its effects in the United States.
Stephen Orlins from the National Committee on U.S. China Relations moderated the conversation with Zakaria and they discussed many issues with US-China relations including climate change, COVID-19 and different policies.
Orlins began the discussion by asking Zakaria if the average American should be concerned with the current relationship of China and the United States.
"Yes, because the cliches are true. This is going to be the most important relationship of the 21st century. It is going to define the 21st century," Zakaria said.
Zakaria also explained that the U.S. and China are two superpowers that outrank everyone else, the United States being the biggest. China is the first great power to have risen in the post-World War II system and that is not a Western ally.
"The question for the 21st century is going to be, can these two superpowers find a way to coexist, to cooperate, to compete, but to do so within the framework of a strategic relationship that recognizes there are huge costs to going down a path that leads us to another Cold War?" Zakaria said.
Climate change is a common issue when discussing US-China relations. On this issue, Zakaria said he does not see an opportunity for a win-win situation.
"It is an area where you are not going to get much because of a treaty or an agreement between the two sides. The Chinese are going to do what they want to do and what they need to do to get their emissions down for their own reasons," Zakaria said. "They're not going to do them because the United States forces them to do it. The same is true of the United States."
COVID-19 was a big topic for discussion because it originated in China. Zakaria explained that the Trump Administration's handling of COVID-19 was wrong.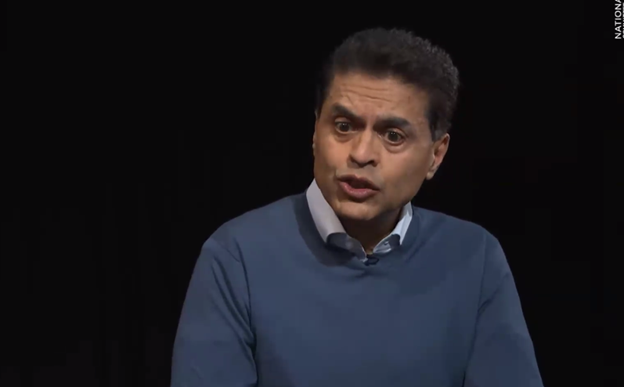 "The Trump Administration confronted a full-blown pandemic and then Trump's basic response to everything is to blame somebody else. So, the whole Trump strategy became blame China, poison relations. Until then, he had been playing this whole schizophrenic game where one day he loves Xi (Jinping) and one day he bashed him," Zakaria said.
"Trump is very good with public opinion, and he knew exactly how to play to turn the pandemic into the China virus … all that kind of thing. And that took us in a place where cooperation became impossible."
In recent years, the government has focused on uncovering Chinese spies within America. The FBI has wrongfully accused many Chinese scientists because of the 2018 China Initiative, including University of Tennessee's Professor Anming Hu.
"Republicans have accused universities of being hotbeds of spying activity. Very rarely do they have specific charges or proof. The way that Chinese Americans have been discriminated against, it is very easy to bring up this racism and xenophobia," Zakaria said. "America reacts badly when it gets scared … we lash out."
After the China Town Hall, a panel took place moderated by Director of UT Asian Studies Program Shellen Wu to discuss US-China relations with a local lens.
The panelists included Alan Enslen, a Partner at Womble Bond Dickinson, Virginia Harper Ho, a Earl B. Shurtz Research Professor at the University of Kansas, and Margaret K. Lewis, a Professor of Law at Seton Hall University.
Each panelist shared around 10 minutes of their work and thoughts about China relations and students were able to ask questions.
A major takeaway from the panel was on the China Initiative. Lewis is an advocate for the removal of the China Initiative, and she explained that the Biden Administration still has this initiative in place.
"The China Initiative is still going, and I am not going to let them off the hook because it is not okay to say it quietly," Lewis said.
Lewis said that there was not enough evidence to indict Prof. Anming Hu, and the judge acquitted his charges, but although Hu was acquitted, there are still devastating impacts this case has had on him.
"I am delighted to hear that the University of Tennessee is reinstating Professor Hu, but that does not make up for the, now years, of trauma he has suffered; emotionally, financially and even physically from this ordeal," Lewis said.
One of the important things that Americans should do in the future, Lewis said, is to not be driven by fear. This has led to violence and discrimination of Asian Americans. Lewis added that Americans who are not of Chinese or any Asian descent should work on allyship.