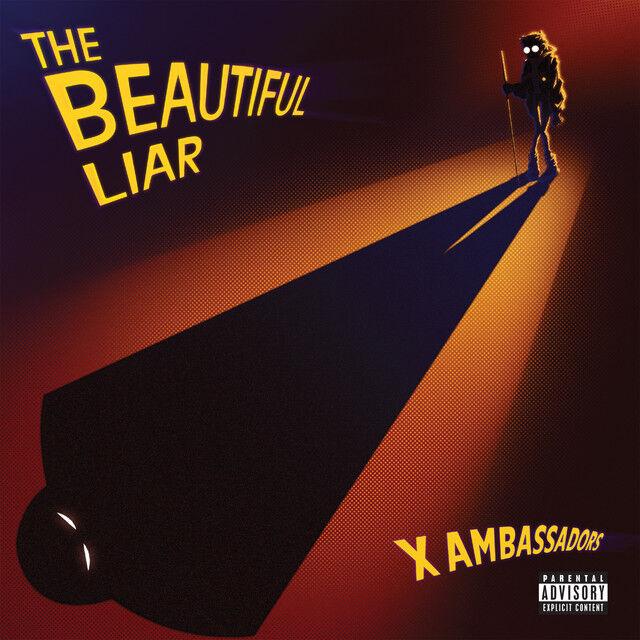 American rock band X Ambassadors released their third album, "The Beautiful Liar," on Friday, Sept. 24. If you have ever listened to this band before, even if just a few of their most popular songs, you would never expect them to release an album like this.
In the album's press release with Universal Music, lead vocalist Sam Nelson Harris spoke about the meanings behind leading single "Okay."
"Things happen that are out of control all the time. We all are living in a constant state of uncertainty," Harris said.
"The Beautiful Liar" is by far the darkest and even scariest album X Ambassadors has ever released. Through this album, their musical identity has evolved from mostly sorrowful music to a kind of daunting music. This transformation is both unbelievable and refreshing.
The album gives recognition to a supernatural children's radio show that the band members listened to as children. Four out of the 16 songs in the album use eerie audio clips telling the story of a young girl who lost her vision discovering she has superpowers.
Before you run to show your younger siblings this song, do not be fooled, this album is anything but lighthearted. This is actually the story of heartbreak and lost love. Each song brings something different to the table whether that is horror, solemness or bliss, you can find it. That being said, it is quite obvious this album is all over the place.
Harris even spoke briefly about this sense of disconnection in an interview with Rock N' Load magazine.
"For 'The Beautiful Liar' I wanted to make an album that felt as unhinged as I did, and as the whole world felt around me … I hope this album freaks you out, makes you cry, makes you laugh and makes you feel a little less alone," Harris said.
The album starts with an introduction to the audiobook of Neville's "The Beautiful Liar," narrated by Harold Huxley. The songs seem to go in the order of the feelings one would have during heartbreak and how they heal from it, with songs like: "My Own Monster" to "Bullshit" and ending with "I Can See The Light…" and "Okay."
Yet as the album continues, the audio interludes of Harold Huxley seem to get more demonic. For anyone feeling the insanity of heartbreak, this might be the album for you. Especially if you are finding yourself sick of the typical pop break-up album, this is something completely new.
"The Beautiful Liar" has a song for every type of music fan. For example, if you're more into pop music, try listening to "Okay," the 14th track on the album, and if you like indie music, listen to "Love Is Death." If you're into rock, listen to the short but intense "Conversations With My Friends," and if you're into musical theatre, I would suggest "Theater of War."
Taking everything into consideration, "The Beautiful Liar" is extremely unique compared to any music on the market right now. Whether you've never heard of X Ambassadors, their older music didn't appeal to you or they are your favorite band, this album is worth listening to. You might be surprised at how much you enjoy this terrifying masterpiece of an album.
4.5 of 5 Torches