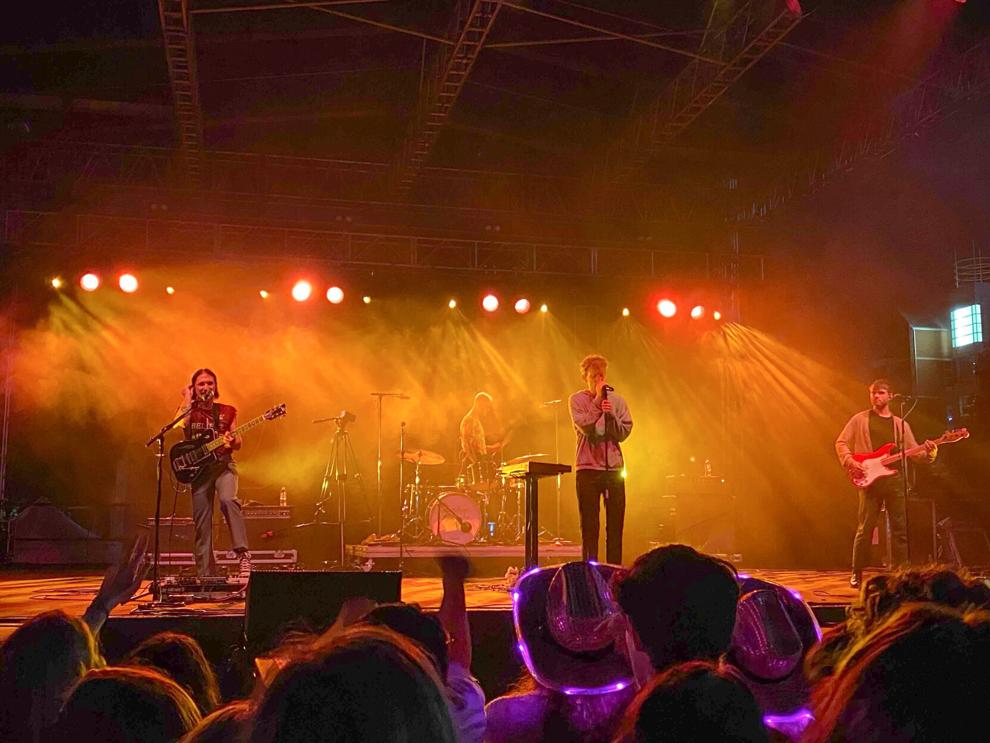 COIN performed at the first Sunsphere Sunday, a four-part series of concerts hosted by Visit Knoxville, the Tennessee Department of Tourist Development and Born and Raised Productions beginning on Oct. 10. The concert drew a sizable crowd of dedicated fans.
The four-part series, happening every Sunday of October, was planned with the hopes of boosting tourism, with a portion of the proceeds going to the Sunsphere Fund.
The Sunsphere Fund is a fund designed to enhance the experience of the observation deck, according to Kim Bumpas, the president of Visit Knoxville. The fund was created in 2019, months before COVID-19 caused lockdowns, so it has not yet been fully utilized or lived up to its full intended use.
Bumpas spoke about the importance of Sunsphere Sundays and why they chose to begin hosting them this year.
"The Sunsphere, obviously, is something that we got from the 1982 World's Fair, and it's this huge, gold ball beacon that when you're driving into Knoxville, Tennessee, you see it. So it's very important to protect that and tell that story to visitors and to Knoxvillians," said Bumpas.
As tourism was much less of a lucrative business last year due to the pandemic, it was important to Visit Knoxville to get back on track with raising money.
The concert series is being held at World's Fair Park with a full view of the Sunsphere, which ensures the events fully live up to their name. Bumpas also detailed important goals of the concert series.
"Tell(ing) the story through music about why you should visit Knoxville," Bumpas said. "Help (by) sell(ing) tickets for people to come out in a safe way, enjoy music and raise money for the Sunsphere Fund."
To help bring out more people, Sunsphere Sundays includes different food trucks and vendors for their concerts and also sells alcohol for attendees over the age of 21.
Despite tourism taking a hit because of the lockdowns in 2020 due to COVID-19, Visit Knoxville seems determined to turn things back around and continue generating both excitement and profit for the city.
They are not alone in facing struggles caused by COVID-19, either. Chase Lawrence, lead singer of COIN, revealed onstage that the band faced some difficult trials during 2020.
"We honestly thought we wouldn't be a band anymore. We figured it out, and we're here," Lawrence said.
Over the course of the evening, COIN played their top hits to a crowd of 2,000 fans, according to event staff, that only stopped cheering when Lawrence paused to talk to them between songs.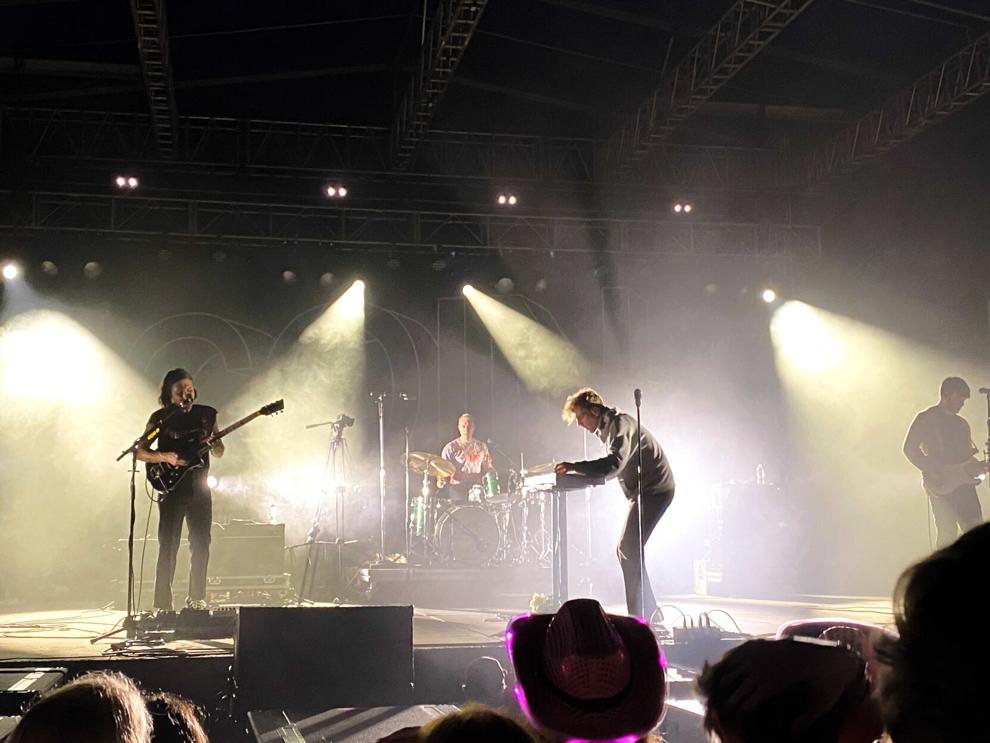 The majority of the crowd sang along to hits like "Cemetery," "Boyfriend," "Crash My Car" and their number one song and the song that received the loudest cheering of the night, "Talk Too Much". After all, it was this song that caused them to quickly gain fame in the first place.
COIN alternated between fast-paced and slower songs, playing crowd favorites from most of their five currently released albums. Lawrence regularly asked the fans for engagement and to sing along, often calling out the name of the city to request that the fans shout louder.
After COIN's last song of the night, as the crowd began to dissipate, people began talking about the performance and what the next Sunday would look like, as most attendees seemed pleased with COIN's performance.
The next Sunsphere Sundays concert will be on Oct. 17 with Los Angeles based rock band Dawes headlining the event. Tickets are already on sale starting at $10 a person.