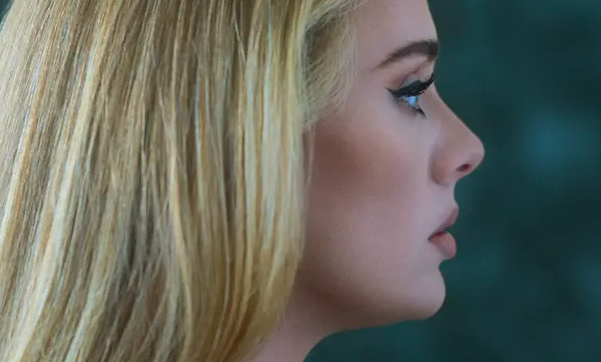 Only Adele can make an album about decadent, messy and beautiful divorce.
After six years and a few singles, Adele Adkins has come out of the woodwork with her newest album "30." It is made as a response to her recent divorce with Simon Konecki, with practically every song discussing it in some way.
Adele's "30" is a grand and beautiful album that doesn't shy away from discussing the personal and emotional weight that relationships and divorce create. She does so with extravagance and a myriad of musical styles.
With 12 songs running nearly an hour-long total, the album is a full and complete exploration of Adele and her relationships. Songs like "Strangers by Nature," "Oh My God" and "Can I Get It" discuss her feelings towards others while she breaks down the inner workings of her long-term relationships.
At the same time, the album works as an introspective piece, as Adele grapples with a variety of feelings and what she should do. The song "My Little Love" is an example of this as she sings about her son and what her actions will mean for him. Another song, "Hold on," has Adele singing about losing herself, but keeping in mind to hold on and stay strong.
As a whole, the album isn't just her singing about her divorce. It is equal parts a thorough deconstruction of her thoughts and feelings as well as her being honest about her inexperience and youth, and most of the time she isn't positive about herself. That's one of the stronger and more interesting aspects of the album, especially as she interweaves these thoughts throughout the album. In that vein, it's a very open and personal album.
Another element of intrigue within the album is the sound of it. Adele combines a wide variety of genres and instrumentals that keep the album fresh and engaging. For example, the opening track "Strangers by Nature" and the closing track "Love is a Game" have huge orchestrals and strings, giving it a larger-than-life and grand feeling as she bursts into song.
Along with that, there's a fusion of R&B and soul within several songs. "Cry Your Heart Out" is the first and immediate example of this on the album. While Adele sings about depression with some background vocals, a steady beat and a groovy piano create a nostalgic feeling. This can be found in several songs, including "Oh My God" and "All Night Parking."
Finally, she mixes it up again on different songs, like the acoustic-focused "Can I Get It" and "Woman Like Me" or the piano ballad "To Be Loved." She shows excellent range in the songs with these different styles, and she does each of them well.
Along with the different sounds, her singing continues to be astonishing, as she can move from a somber and softer voice to a huge and emotional chorus carrying several notes for long periods of time. She sings beautifully, hauntingly and incredibly well. It might be some of her best singing to date.
It's especially impressive when she does this within single songs. A good handful of songs run over six minutes long and they are structurally sound. They build to cathartic releases as the song crescendos and Adele sings from the heart. The best example of this is "Hold On," which might be the best song on the album.
"30" by Adele is an incredible return from an incredible artist. Its vulnerability and genre infusions make it an instant standout album this year.
Even after six years, Adele is still finding ways to one-up herself. She has crafted an excellent album from start to finish. Its resonant power will more than likely grab hold of people and not let go for a long time. It's re-listenable, devastating and beautiful.
There's a high likelihood that this is her best album, perhaps that she'll ever make. At the very least, it's the most personal album that she may ever release.