A taekwondo school in South Knoxville will be offering free anti-bullying classes throughout October and November as a part of National Unity Day, October 23, 2019 and Pacer's National Bully Prevention Initiative.
The first class will be held at South Knoxville Taekwondo's training facility, located at 6510 Chapman Highway on Oct. 21. The free classes are 45 minutes in length and will be offered a total of eight times on select days during October and November for ages five to 12. Each class will be limited to 25 participants and all participants who complete over four classes will win a prize pack.
According to Bobby Hargis, South Knoxville Taekwondo owner and chief instructor, one in five children experience some form of bullying daily.
"South Knoxville Taekwondo wants to empower local kids with skills on identifying what bully is and how to prevent themselves from becoming the next victim in the epidemic," Hargis said.
The free anti-bullying classes will include identifying types of bullying through role-playing, creating prevention plans through games and mat activities and learning some basic age-appropriate self defense techniques.
Local taekwondo school in South Knoxville offers free anti-bullying classes
South Knoxville Taekwondo has been a champion partner of Pacer's National Bullying Prevention Center and has been serving South Knoxville community for about 20 years. Hargis has been teaching taekwondo for over 20 years with a seventh degree black belt and senior taekwondo instructor certification.
He began to study the art with Master John Paul Roberts at the age of 10 and opened his own taekwondo school in South Knoxville at the age of 19. For over 25 years of his martial arts training, he has trained with many well-known greats of martial arts as well.
In addition, the taekwondo school is staffed with a myriad of other instructors who have finished numerous hours of certified taekwondo instructor training. The school's goal is to provide children proper ways to succeed in their lives. The school does not only provide fitness and self-defense skills, but also provides skills required in life such as respect and perseverance.
The training center, in total, is 3,000 square feet properly stocked with safety mats and training tools to guarantee the safety of the children.
"We are ready to help you achieve your personal goals in a safe and fun way," the school said.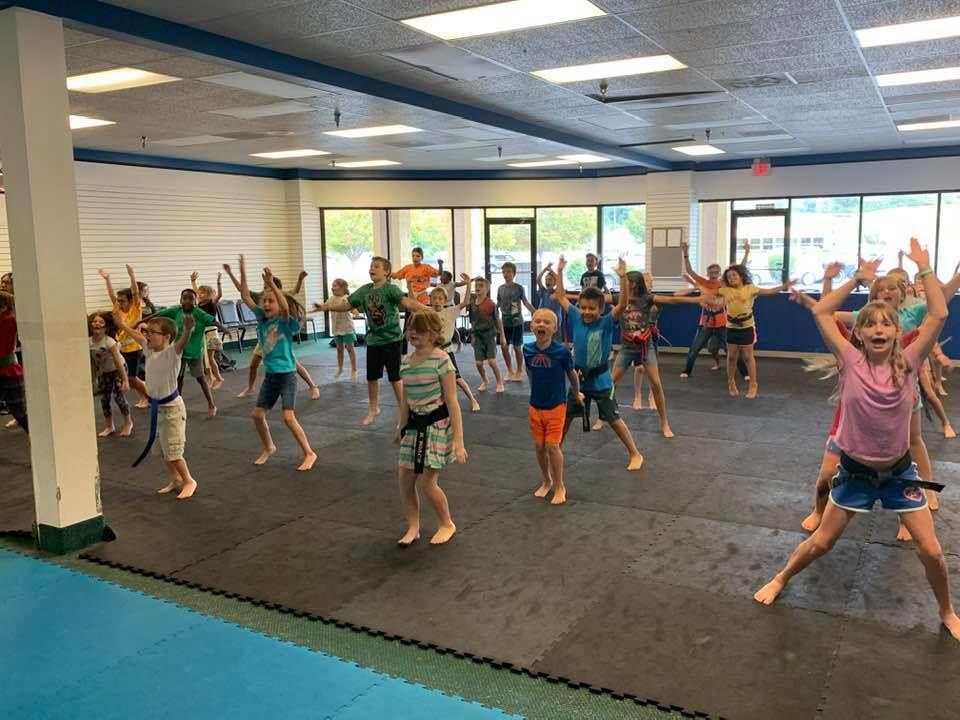 Pacer's National Bullying Prevention Center is an organization fighting against bullying and promoting campaigns to reduce bullying among teenagers.
For more information about South Knoxville Taekwondo's free anti-bullying classes and to register for an upcoming class, please call the school at 865-579-6300 or visit the website.
For more information about Pacer's National Bullying Prevention Month, visit here.