Aug. 27 marked the 11th annual Hummingbird Festival: Celebration of Wings at the Ijams Nature Center, a local nonprofit environmental organization. In true early bird fashion, Knoxville residents flocked to the site as early as 7 a.m. EST to help kick off the celebration.
In the center's verdant landscape, visitors could spot fluttering ruby-throated hummingbirds, the event's main attraction that could also be examined at the provided bird banding stations, guided nature tours and speaker sessions.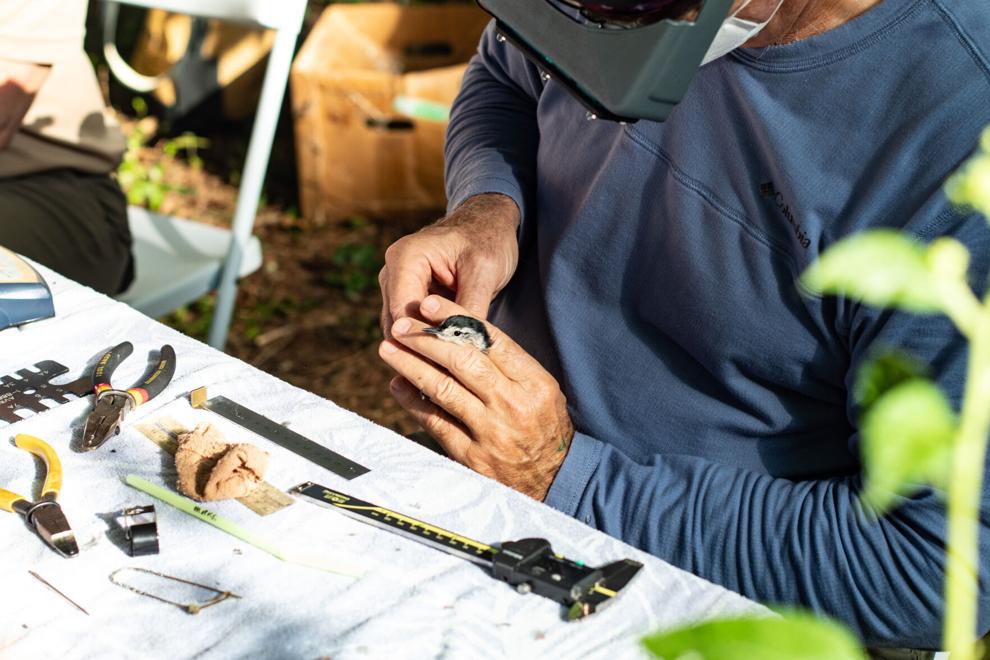 Despite the event's name, guests were also able to get up close viewings of barred owls, whistle-pigs and Ijam's very own red-tailed hawk and turkey vulture.
Not only did the festival give people the opportunity to appreciate East Tennessee's diverse wildlife, but it also allowed them to appreciate and support local businesses.
Spread throughout the nature center, visitors could look at and purchase food, spices, brooms, candles and fine arts from the multitude of booths presented.
Among the vendors was Kelly Coffey, an elementary school art teacher. At her table, Kelly spoke about her featured clay sculptures of gnomes and forest animals that she carved and hand-built herself.
"All of it is done during my free time. ... I've been coming to Ijams for several years. I usually do the Christmas sale that they have, but I started doing the Hummingbird Festival over the last couple of years," Coffey said.
Accompanied with these attractions were additional activities provided for the younger nature lovers of the festival. Behind the main visitor plaza, kids were given the opportunity to build their own hummingbird feeder with Crisco and pinecones, see real-life eggs and feathers of native bird species and take part in a nature-related painting activity.
Upon looking over the results of this year's festival, Development Director at Ijams Nature Center Cindy Hassil was overall pleased with the turnout. After working with Ijams for nearly six years, Hassil has had an inside look at the production of the festival and has had to help make changes to accommodate for COVID-19.
"Last year, we had a very small festival — it was all done at the home site and by appointment only. With the exception of speaker sessions, everything else this year was able to be done here at the visitor center plaza. There are still limited vendors, but the groups are still quite larger than they were last year, and it's all outdoors, which gives people a safer experience," Hassil said.
Though the Hummingbird Festival is still on a gradual return to normalcy, the outcome of this year's celebration was impressive, bringing in over 250 visitors.
Cindy and her team are happy to see people still becoming engaged with their environment despite the recent limitations and are in fine feather and high hopes for what the future has in store for the Hummingbird Festival.